ECS aims to grow Market Share with New Product Offerings from DJI
Kuala Lumpur (12 October 2016) – ECS ICT Berhad today unveiled two new exciting product offerings from DJI, the world leader in unmanned aerial technology. The new Osmo Mobile is the latest smartphone stabilisation and automation system from DJI and uses signature three-axis gimbal stabilization and SmoothTrack™ technology, enabling smartphone users to shoot effortless, high-quality photos and videos on the go. The new Mavic Pro on the other hand, is a portable, powerful and easy-to-use drone featuring DJI's most innovative flight technology, conveniently housed in a sleek, foldable package that enables creative fun wherever you go. Both products will be distributed by ECS ASTAR Sdn. Bhd. ("ECS ASTAR"), a wholly-owned subsidiary of ECS which has been appointed as an authorised distributor for DJI products in Malaysia.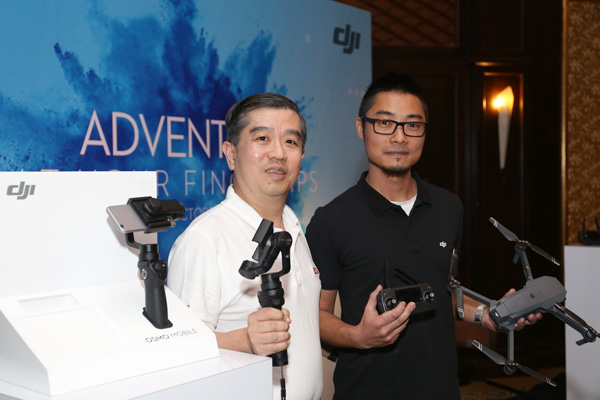 Speaking at a media launch event today, Soong Jan Hsung, the Chief Executive Officer ("CEO") of ECS shared, "We are extremely pleased to continue our partnership with DJI in making their products available locally, with the launch of both the Osmo Mobile and the Mavic Pro. Consumer drone technology is rapidly growing in popularity, with sales expected to increase tenfold by the end of the decade. According to a recent report by the market research and consulting firm, Tractica, some 6.4 million devices shipped globally in 2015, with this number forecasted to climb to a remarkable 67.9 million drones annually by 2021. Recognizing the revenue growth potential for this market therefore, the Group is looking to further expand our portfolio of product offerings with the launch of new drone models and brands."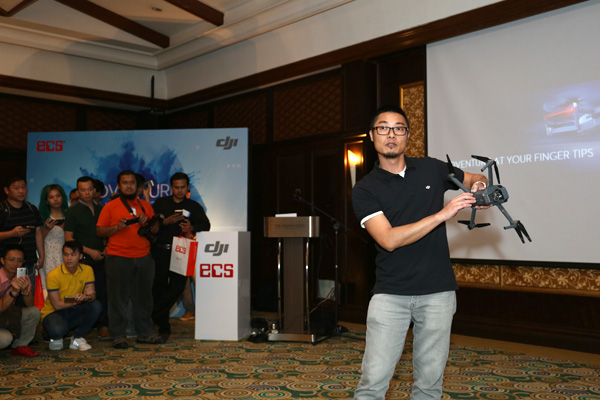 ECS already distributes a portfolio of different offerings from DJI including the Phantom 3 Standard, Advanced, and Professional, the Phantom 4, Osmo+, Osmo Pro, Osmo Raw and Inspire, which have been well received by local consumers. Buoyed by the launch of these two new models, ECS aims to continue to grow this market, in-line with the Group's strategy of focusing on new technologies like Virtual Reality ("VR") and wearables, and the Internet of Things ("IOT"), which will be the next growth catalysts of the ICT industry.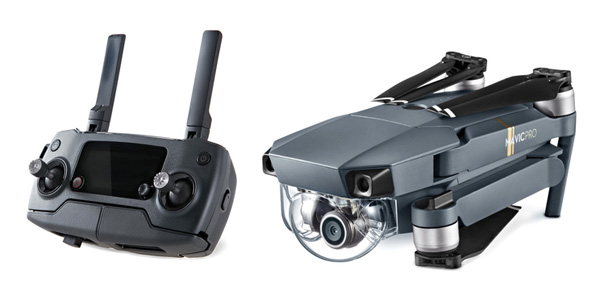 Both products will be available at authorised ECS Dealers across Malaysia, with the Osmo Mobile retailing for a price of RM1,299 (excluding GST) and the Mavic Pro retailing at RM4,299 (excluding GST) with the remote controller included. ECS is the authorized distributor for DJI products locally, and the Group's resellers are primarily IT retailers, hobby shops, large format electronic channels, mobile stores, and also camera and photography equipment retail channels. Concurrently, ECS ASTAR has also been appointed as the authorised service centre for DJI products, and will offer both warranty and after-sales services.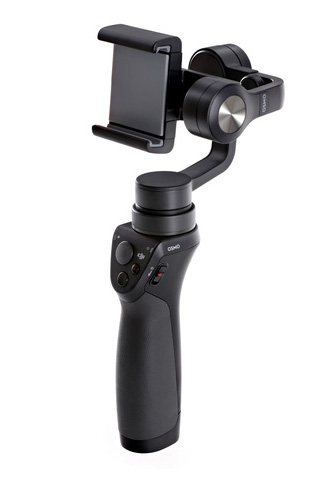 Soong added, "The future of the ICT industry will be heavily driven by the success and adoption of new technologies and innovations, like these much anticipated offerings from DJI. The Group believes therefore that focusing on growing these areas of our business will not only ensure the financial viability of ECS moving forward, but also allow us to create sustainable value for our stakeholders. By getting in at the ground floor, we can maximise our future earnings potential, as the Group has a healthy net cash position of RM 76.9 million as at 30 June 2016, which will allow ECS to effectively capitalise on further expansion opportunities in these sectors as they arise."