Beko introduces Top-notch European Home Appliances to Malaysia
Kuala Lumpur (5 October 2016) — Beko, the number one freestanding home appliance brand in Europe, has reached our shores. The brand is delivering its latest range of home appliance products and extending it's "Official Partner of the Everyday" brand vigor to consumers in Malaysia.  The arrival of Beko in Malaysia has introduced a European flare in home appliance products that are known for its sleek design, high-quality performance, and innovative technologies. Beko is also globally renowned as the premium partner of FC Barcelona.
Chan Lock, Chief Executive Officer of Beko Appliances Malaysia Sdn Bhd, said "The Official Partner of the Everyday permeates Beko's brand offerings, espousing consumer centricity from product development and design to our service delivery. Beko has earned a hallmark in delivering products with innovations that improve the everyday life of our customers. Our sense of empathy keeps us aligned with the consumers' points of view and ways of living. Beko has developed insightful smart solutions that support the nuances of everyday life, while celebrating the refined taste in home designs."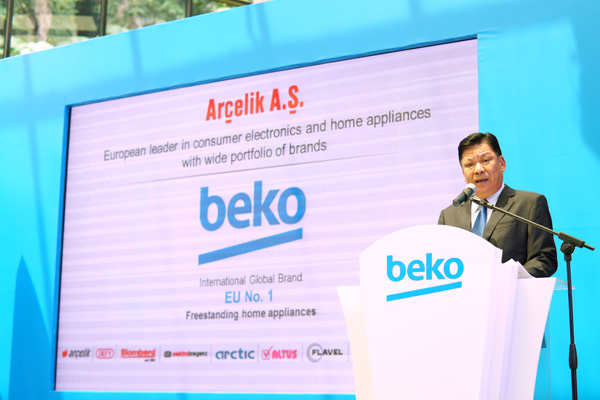 Beko has attained considerable success in the global market. The fastest growing home appliance brand in Europe for the last 7 years, is also the choice for over 440 million customers in more than 130 countries. Beko's parent company, Arcelik Group is setting its sight to the Asia Pacific market after establishing the brand's foothold in the European markets. Chan Lock added, "Malaysia represents an important market for Beko where we are committed to deliver the brand promise, which enhances every consumer's daily life as well as improving home living."
Beko has launched the brand's roadmap at IFA 2016, which was held in Berlin from 2nd to 7th September.  While unveiling a number of world-first technologies for home appliance products, Beko has revealed that it will continue to innovate to bridge global trends. Beko products are developed to meet the needs of consumers who are living in the age of urbanization, where the population will be concentrated in cities, occupying less space and leading busier and faster-paced lives. Smart design, multitasking technology, digital transformation and sustainability are critical features of Beko products.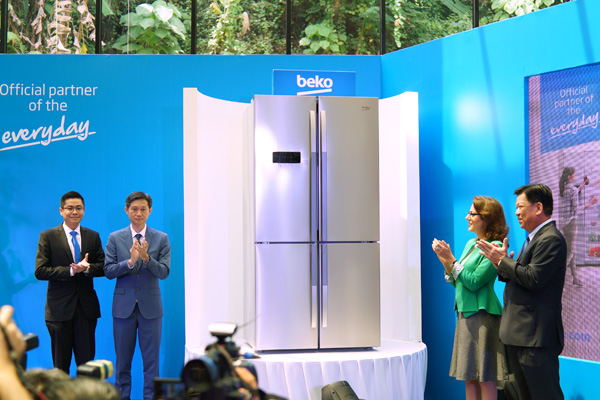 Introducing "Moisture is The New Cool", Beko has unveiled the NeoFrost™ technology of Beko refrigerators in Malaysia. NeoFrost™ is a Twin Digital Cooling System that creates an ideal condition to preserve food in the refrigerator by blowing air at high humidity and at perfect rate and temperature level to prevent drying out of vegetables and fruits. By providing a balanced air circulation between the shelves, the system also eliminates odour mixing through the use of separate cooling circuits in the fridge and freezer compartments.
Teo Yong Hung, Marketing and Product Manager of Beko Appliances Malaysia says, "Beko refrigerators are acclaimed for its fresh and intuitive cooling solutions. The NeoFrost™ technology from Beko is a game-changer which is able to retain up to 95% of moisture. This is by far a benchmark in the cooling technology for optimum freshness of food stored in refrigerators and does not compromise Beko's refrigeration technology made for high energy efficiency grid."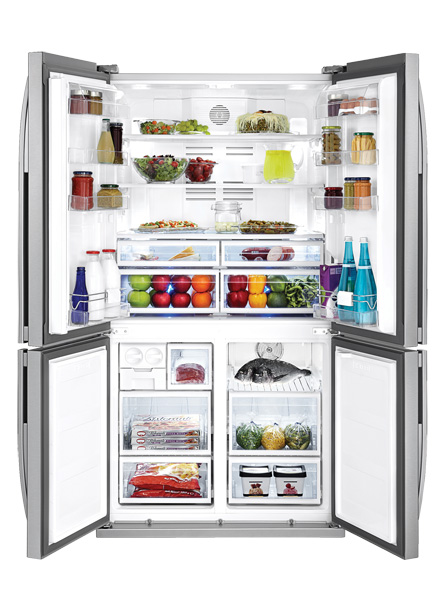 Besides the NeoFrost™ technology, a number of features have made Beko's refrigerators stood out in a class of its own. These include:
ProSmart™ Inverter Compressor – a smart cooling system that adjusts rapidly to temperature fluctuation, providing faster cooling with less energy and enabling operation at low noise level.
EverFresh+® – built into the crisper compartment to maintain the freshness of fruits and vegetables up to 30 days of storage time. This technology has received the SGS Laboratory testing approval for minimal surface dew condensation and minimal weight loss of vegetables.
 Active Fresh Blue Light™ – an intelligent technology that prolongs the process of photosynthesis of fresh fruits and vegetables to maintain their natural flavours and nutritional elements.
MultiZone compartments – this feature provides the flexibility to adjust the temperature of compartments within the refrigerator between the ranges of -240C to 100C.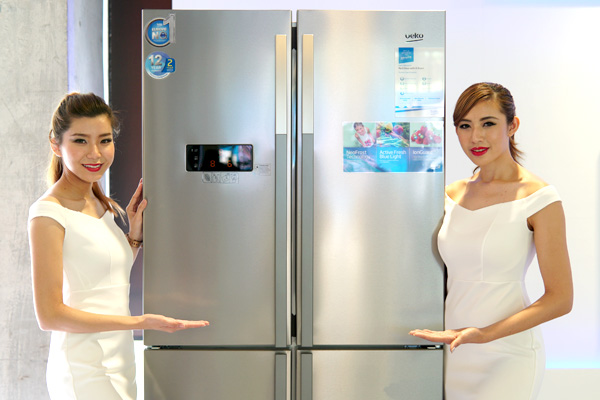 Beko is also introducing a range of its award winning and outstanding home and kitchen appliance products for smart living in Malaysia, including washing machines, tumble dryers, dishwashers, hobs and hoods, ovens, microwaves and air conditioners.
In Malaysia, Beko is distributed via over 400 channels, including mass merchandisers, kitchen specialists and other independent channels. For more information, please logon to www.beko-my.com or join Beko Facebook community at www.facebook.com/BekoMalaysia. Photo Journalist
Gadgets, Photography, Automobile, Lifestyle