Alienware marks 20 Years of Continued Innovation with All New Gaming Notebooks capable of Powering VR Out-of-the-Box
Kuala Lumpur (4 October 2016) — Celebrating its 20th anniversary as a leading pioneer in high-performance PC gaming systems, Alienware improves experiences for gamers with the introduction of its first ever VR-ready notebooks. The new line of notebooks boasts the NVIDIA GeForce GTX 10-Series family of GPUs; desktop-class graphics performance comes to notebooks for enhanced capabilities and realistic gameplay. Alienware's latest engineering advancements include the integration of new construction materials to improve thermal management for these new powerful components, as well as add durability and rigidity to the celebrated Alienware design aesthetic.
"Gaming is in a time of renaissance right now; awesome games and development, amazing resolutions and technology, plus the pure excitement around VR experiences – it's an incredible driving force and it feels similar to the energy that started Alienware 20 years ago," said Raymond Wah, senior vice president, Consumer Product Marketing, Dell. "These new notebooks are a product of that history and approach, but also of the demands and expectations of gamers today. Being true to both is what Alienware is about and we're proud to bring these notebooks to gamers."
Engineered for Gamers
Innovative engineering that focuses on gamers first is a hallmark of Alienware's two-decade success in the industry. The demands for higher resolutions, more realistic gameplay and virtual reality usher in the need for more performance, and for Alienware, better design. The inventive integration of new materials such as anodised aluminum, magnesium alloy, steel reinforcement and copper add form and function to this new design. Adding copper to the unique thermal solution improves cooling capabilities across both CPU and GPU; combined with the new hinge-forward design, notebook ventilation can increase performance as most thermal dissipation flows up and out the rear. The all-new Alienware TactX keyboard introduces an optimised RGB LED for better key lighting, plus a full 2.2mm of gaming-grade travel that feels incredible, and is steel-reinforced for durability. Aluminum and magnesium alloy improve design quality and rigidity, while anti-smudge finishes add great utility to the aggressive new look of these notebooks. To improve audio output, a new speaker design includes internal smart-amps that monitor audio waveforms, enabling the use of the entire thermal margin of the speaker for stronger sound. This ground-up approach to design has helped address the stunning performance of cutting edge components and has even enabled these new notebooks to be thinner than their predecessors.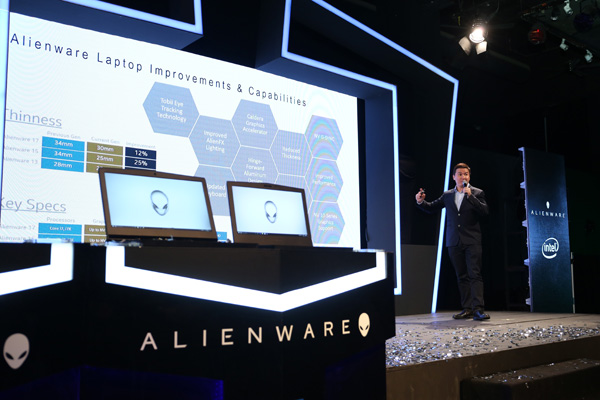 Alienware 17
The new Alienware 17 is the ultimate gaming notebook with an emphasis on screen size, gaming performance and overall immersion. This flagship notebook gains more power with overclocked Intel Core i7 k-series processors and DDR4 memory running up to 2667 Mhz. Newly added support for optional IR Tobii eye-tracking technology adds great accessibility features based on where you're looking. It allows gamers to fine tune their skills with a new Overwolf app that can replay your gaze pattern so gamers can track where they were looking during gameplay; gamers can then learn from their mistakes and be sure to focus their attention on the best opportunities to crush the competition. Tobii partnered with Alienware to add exclusive features including enhanced presence detection tied to our iconic AlienFX lighting zones; the full LED system illuminates and changes based on where you look. Only on Alienware will your Tobii camera detect your gaze, allow you to record and export your gaze pattern as a coaching tool to help improve your gameplay. It can also sense your presence and attention to understand when you engage with various elements of the device or lock your system when you walk away; these unique features help optimise power, performance, and can improve security.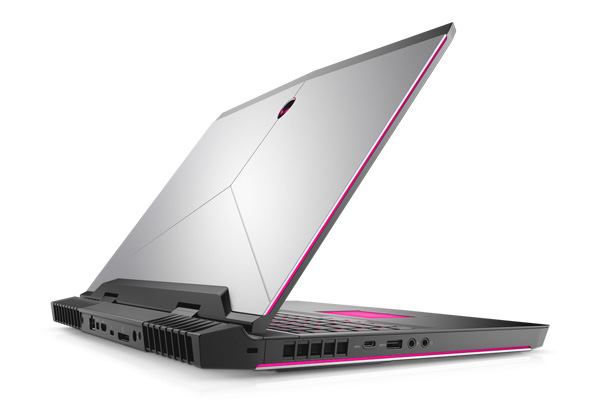 Alienware 15
Balancing superior gaming performance with portability, the new mid-size Alienware 15 is for gamers that want the best of both. With more power in a thinner frame, it comes with great graphics options from AMD and NVIDIA, including the stunning, VR-ready NVIDIA GeForce GTX 1060. Coming standard with a 15.6" FHD, IPS Anti-Glare, 300-nits display, additional options include FHD 120Hz display with NVIDIA G-Sync for incredibly smooth, synchronised frame rates and UHD IGZO for 4K resolutions. Built so gamers can be on the go, its exceptional battery life keeps it going with a 68 watt-hour lithium ion battery and an optional 99 watt-hour battery to enable extended gameplay when away from a plug.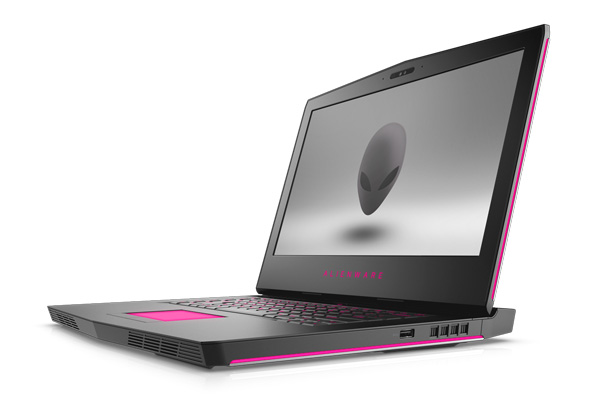 Alienware 13
The new Alienware 13 may be the brand's smallest notebook, but with some big improvements. Configurable with NVIDIA GeForce GTX 10-Series graphics, this aggressive design will offer one of the most compact VR-ready devices ever. Whether gaming at high resolutions or in your own virtual world, trillions of LED lighting combinations through eight unique programmable lighting zones with up to 20 distinct colors deliver truly dazzling gameplay.
Alienware Aurora desktop
The Alienware Aurora, launched in June, is a mid-tower desktop with full-scale power and performance. Despite a smaller footprint than the previous Aurora, it boasts even more dedicated graphics and overclocking potential, including the latest generation NVIDIA GeForce cards, for 4K gaming or even up to 12K gaming as a dual-graphics capable desktop. Performance improvements also include the latest Intel CPUs, available with liquid cooling, and overclockable memory available with Kingston Fury X running at a blistering 2400 MHz. The Aurora's innovation also includes Alienware's first chassis with tool-less access for easy swapping of GPUs and as many as 3 of the 5 potential storage drives. These and other innovations join the solid lineup of Alienware software including custom lighting with AlienFX and total control with Alienware Command Center. Whether gaming at insanely high resolutions or experiencing optimised VR experiences, the new Aurora is the latest in a long line of leading engineering and design innovation specifically tailored for gamers.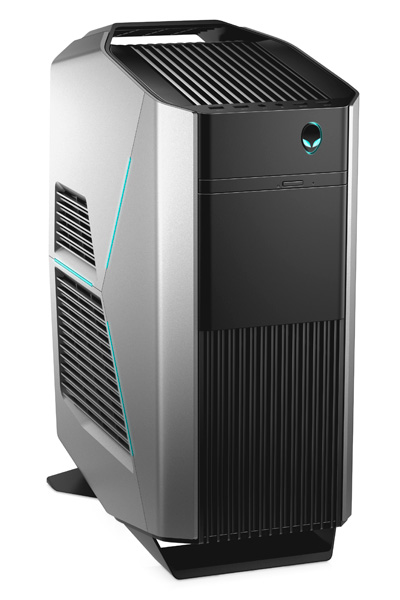 Additional Gaming Options
Great for adding to your gaming and computing experience, Dell offers some of the best monitors in the world. The new Dell 24 Gaming Monitor (S2417DG) delivers sharp and clear QHD graphics and matches gamers' speed of reaction with virtually no input lag at a 1-millisecond panel response time for the ultimate competitive edge. Experience sharp and undistorted moving images with NVIDIA G-Sync and the fastest refresh rate at 165Hz. The new Dell 27 Monitor (SE2717H) on the other hand is artfully designed with superb Full HD 1920 x 1080 resolution for everything you need, every day. No matter where you sit, the colors stay consistent across the ultrawide 178°/178° viewing angle thanks to in-plane switching technology.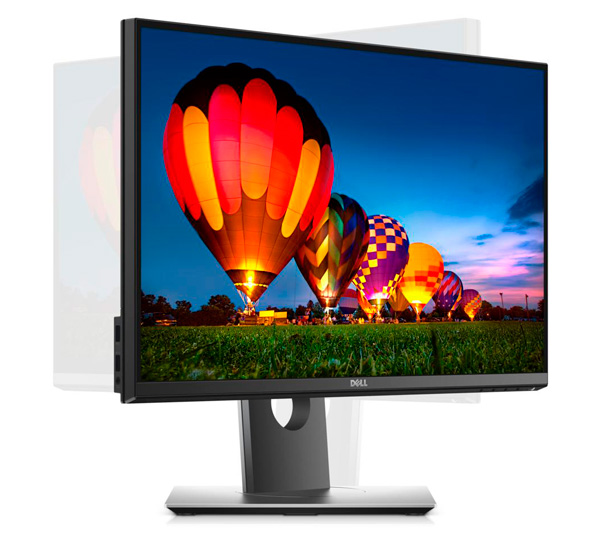 Pricing and Availability
All products are available immediately, unless otherwise stated, through Dell and its authorised partners: Photo Journalist
Gadgets, Photography, Automobile, Lifestyle