Mitsubishi Motors launches 55th Showroom in Malaysia
Kuala Lumpur (21 September 2016) — Mitsubishi Motors Malaysia (MMM), the official distributor of Mitsubishi Motors vehicles in Malaysia, together with authorized dealer Sing Kwung Jidosha Sdn Bhd celebrated its second Mitsubishi Motors 3S (Sales, Service, Spare parts) Centre in Kuala Lumpur today. This is the 55th showroom for Mitsubishi Motors Malaysia.
This 3S Centre is located at No. 44, Jalan Chan Sow Lin, 55200 Sungai Besi, Kuala Lumpur with a total investment of RM 1.5 million. The centre also comes equipped with Body & Paint facilities for Mitsubishi customers.
With a built up area of 30,000 square feet, the new 3S Centre also houses a fully-equipped workshop with parts storage area for Mitsubishi vehicles. The 35 centre also offers free car wash for all Mitsubishi customers who serviced their cars at the service centre.
"MMM is proud to celebrate the official launch of Sing Kwung Jidosha, in Kuala Lumpur. Sing Kwung Jidosha had started its business partnership with Mitsubishi Motors since 2013 with their first showroom in Malacca. With Sing Kwung Jidosha's strong accomplishment in the southern region, we are confident that they will establish an even stronger presence here in Kuala Lumpur," said Yang Won-Chul, Chief Executive Officer of Mitsubishi Motors Malaysia.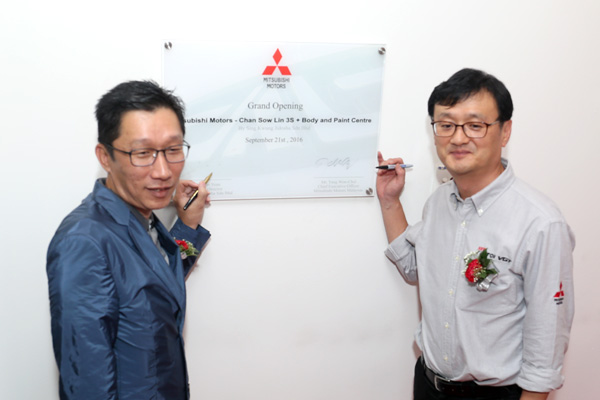 The centre also comes equipped with seven service bays with six hoists and has a maximum capacity to service up to 24 cars a day.
In conjunction with the launch, Sing Kwung Jidosha also displayed the newly launched Mitsubishi Triton VGT Adventure X with MIVEC Turbo Diesel Engine. The pick-up truck is also available for test drive to all visitors.
Speaking at the launch, Managing Director of Sing Kwung Jidosha Mr. Ng said "With our second Mitsubishi showroom in Malaysia, Sing Kwung Jidosha is optimistic of meeting customer's higher level of expectations, be it sales or after sales."
From 21 — 25 September (Wednesday-Sunday), visitors and customers to the showroom stand a chance to participate in the 'Count and Win' contest where participants are supposed to guess the number of balloons in the Triton Adventure X Fullbox. The grand prize includes a travel voucher worth RM1, 500 to Bali, Indonesia.
During the same period, Mitsubishi customers will also be offered a free vehicle inspection including checks on vehicle brakes and tire rotations. Customers can also enjoy 15% discount on selected vehicle parts and a 20% discount on labour fee for any Body & Paint repair.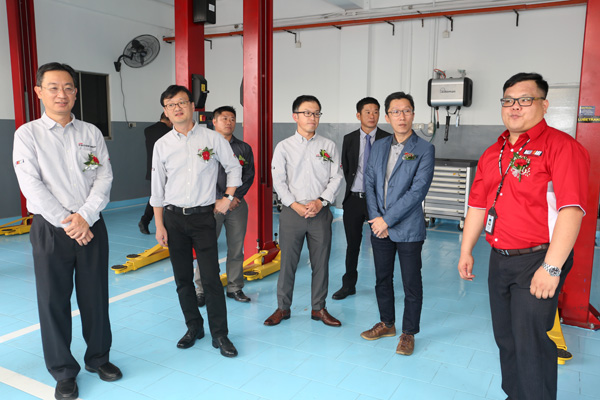 Photo Journalist
Gadgets, Photography, Automobile, Lifestyle