Living the STEMtopian Life
Malaysia (19 September 2016) — Love it or loathe it, technology has become an indispensable part of our daily lives. Think about it – we all live in a STEMtopian society, where Science, Technology, Engineering and Mathematics come together to generate innovations that make our lives easier. From the moment we open our eyes till when we rest our weary heads on our pillows at the end of the day – and perhaps even after that! – we are engaged with some form of technology. One novel development that is currently taking the automotive world by storm is driverless cars.
Look ma, no hands! 
From Google to Apple to Tesla to Uber, big industry names have been jumping on the autonomous vehicle bandwagon; and in August, Singapore became one of the first countries in the world to offer driverless cars to the public. With the debut of self-driving cars, we can now have the option of not taking the wheel – literally. This could also potentially mean safer roads. After all, there is a smaller margin for errors with autonomous cars, and they don't get sleepy or distracted at the wheel.
But this is just one example out of millions of technological breakthroughs happening every day. And they will keep on changing the world's landscape at a rapid pace. How ready are you for this change?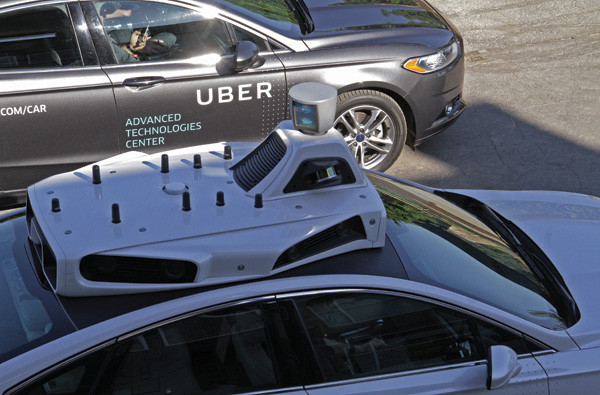 Pioneering STEM education in Malaysia
In a bid to ensure that the nation will have a substantial pool of talents who are ready to innovate the future, the Malaysian government has been prioritising STEM education. In fact, Prime Minister Datuk Seri Najib Razak has likened investing in STEM education to investing in the future, recently declaring that Malaysia aims for 60 percent of our children and youths to take up STEM education and careers to create a better future for the country.
At the helm of this wave of change is Tunku Abdul Rahman University College (TAR-UC) which, with Eduspec Holdings Berhad (Eduspec) as the driving force, has been working in close collaboration with the globally renowned Carnegie Mellon Robotics Academy to bring world-class STEM education programmes to Malaysian shores.
In early September, a delegation comprising representatives from TAR-UC and Eduspec as well as other premier education institutions in the ASEAN region, including Rangsit University of Thailand and Universitas Bina Nusantara (BINUS) of Indonesia, was invited on a tour hosted by the Carnegie Mellon Robotics Academy at the National Robotics Engineering Center in Pittsburgh, USA, during which they had the opportunity to see the first fleet of autonomous self-driving cars there and, more importantly, explore research collaboration opportunities via arrangements with the Academy.
The research collaboration is aimed at localising the current STEM with Computer Science and STEM with Robotics Curriculum from Robomatter Inc., which is based on years of educational research and classroom experience. This goal is to ensure that they align with our teaching and learning styles as well as the respective industry and government needs of the country.
TAR-UC has also signed an MOU with Eduspec and CM Asia to take up the role as assessment evaluator to validate the assessment of students enrolled in Robomatter's STEM programmes in Malaysia and to jointly award the certificates with Carnegie Mellon Robotics Academy to students who succeed in the programme.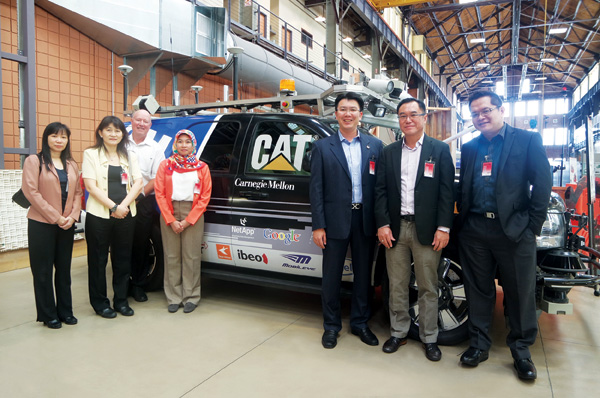 Moving with the times
With STEM education becoming a growing necessity in the 21st century, it is essential that we take action now or risk having our children left behind.
According to Eduspec Chief Executive Officer Lim Een Hong, "We all want to give our children the best in life. With the STEM curricula from Robomatter and Certification from the Carnegie Mellon Robotics Academy and TAR-UC, we will be able to offer a world-class STEM education programme to schools in Malaysia."
Employing engaging hands-on approaches with real-world applications, Robomatter's STEM curricula will encourage students to think critically and computationally, allowing them to gain better understanding of the field of science and technology as well as its relevance in their lives.
Ultimately, it is not enough that our children are technology users. They also need to be capable of generating technological innovations to ensure that they are able to keep abreast with the rest of the world.