Ford, HARMAN to revolutionise In-Vehicle Audio Experiences Worldwide through B&O PLAY Sound System
DEARBORN, Mich. (13 September 2016) — As new car buyers say audio brands are influencing their opinions of vehicles, Ford and HARMAN are teaming up to revolutionise in-vehicle experiences through the introduction of all-new B&O PLAY audio systems in Ford vehicles worldwide.
A recent Ipsos 2016 Automotive Audio Branding study, shows roughly one-third of new car buyers say that the audio brand in their next vehicle would have a significant impact on their purchase consideration.

B&O PLAY products reimagine more than 90 years of audio heritage, with natural materials, distinctive design and high-quality audio for seamlessly integrated experiences, whether a listener is in their home, on the go, or soon, in their car.
Ford announced the exclusive collaboration with HARMAN during the automaker's annual Further with Ford trend conference. B&O PLAY debuts in Ford vehicles globally starting next year.
B&O PLAY's unique approach creates a customised audio experience for customers with specifically tailored speaker placement and calibration for each vehicle in the Ford range. This means dynamic tuning ensures optimal sound is maintained in the cabin no matter what driving conditions are like – and regardless of where someone sits.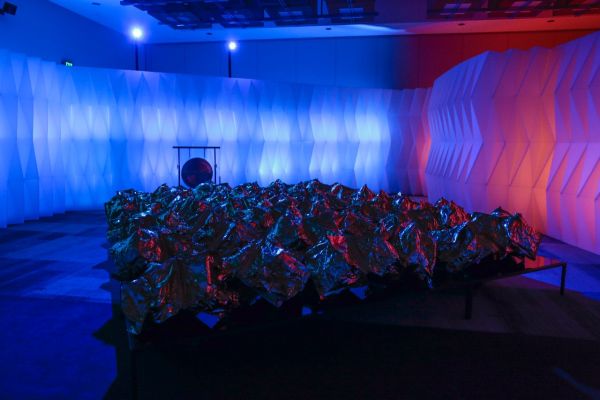 To illustrate the power of sound, Ford and B&O PLAY today unveiled an installation called Sound Journeys, an on-site experience that triggers the five senses.
Using B&O PLAY products, the installation brings to life three different environmental habitats – a forest, a canyon and an ocean – featuring amplified sound. The experience even "visualises" sound waves, demonstrating how sound can transform everyday spaces, creating richer, more visceral experiences for people.