Dimension Data and AIG Malaysia partner to offer End to End Cyber Security Protection
Kuala Lumpur (20 September 2016) — In a first-of-its-kind partnership, Dimension Data (Malaysia) Sdn Bhd and AIG Malaysia Insurance Berhad have signed a Memorandum of Understanding to offer clients more extensive end-to-end cyber security solutions tailored to their risk profiles.
The partnership, piloted in Malaysia, brings together the cyber security capabilities of Dimension Data to assess the risk level of an organisation's IT systems and AIG's CyberEdge insurance, which provides the insurance coverage, access to tools, and best practices to increase their security posture.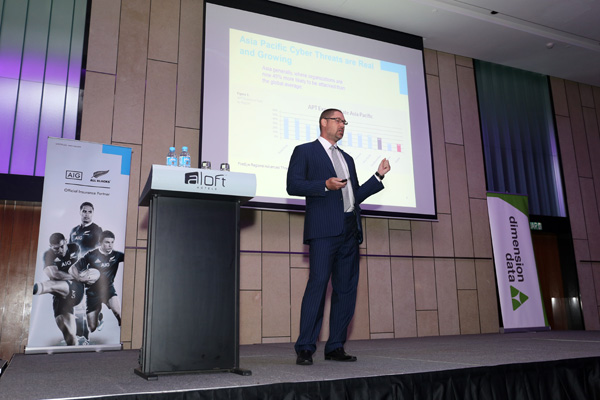 This joint effort is a response to requests from clients for a more comprehensive risk management approach that includes the assessment of risks. With Dimension Data's assessment in hand, organisations are able to customise the right protection plan that AIG offers to meet each of their needs.
According to a Fitch special report in August entitled US Cyber Insurance Market and Performance 2016*, last year saw AIG enjoying the biggest market share of 22% in cyber insurance in the US market. The second top insurer in cyber insurance garnered a distant 12% in a market totaling approximately $1 billion in direct written premiums.
Recent statistics from CyberSecurity Malaysia, the national cyber security specialist agency under the Ministry of Science, Technology and Innovation (MOSTI), showed that in 2015, Malaysia reported a total of 27 million cases involving Botnets. Botnets are a number of computers that have been set up to forward transmissions, which include spam or viruses, to other computers on the internet.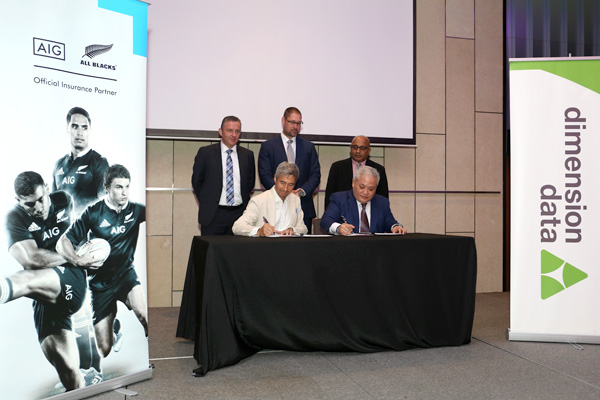 According to the 2016 Global Threat Intelligence Report released by the NTT Group Security, the retail sector experienced the most attacks of any industry, recording three times as many attacks as those in the financial industry.
Retail companies are becoming increasingly popular targets, as they often process large volumes of personal information, including credit card data, in highly distributed environments with many endpoints and point of service devices. Such diverse environments can be difficult to protect.
"The complexity of today's cyber threats have shown that it is essential for organisations to implement a comprehensive information security program against any form of breach that would be detrimental to their business," said Antony Lee, Chief Executive Officer, AIG Malaysia Insurance Berhad.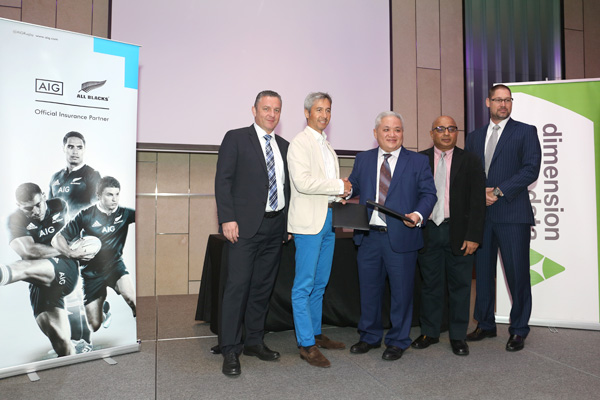 "AIG's partnership with Dimension Data brings together an integrated approach that provides our clients with the tools to detect, respond, understand and mitigate cyber-attacks, while being assured that their key assets are protected by a leading global insurer," he added.
Henrick Choo, Managing Director of Dimension Data Malaysia, added, "This partnership addresses the demands of organisations for an all-inclusive cyber security service that would equip them with the right expertise to combat cyber threats, whilst assuring their network security."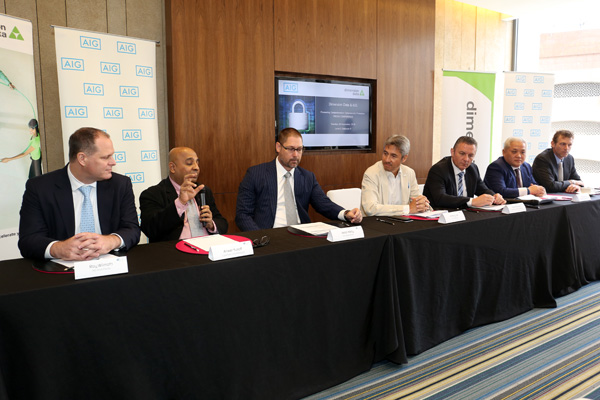 "With Dimension Data's extensive global footprint, we are well-positioned to help meet the needs of AIG's clients across Asia Pacific. In addition, Dimension Data will extend special packages to AIG's clients who are keen to engage us for all their security and IT management needs. For now, the partnership is focused on the Malaysian market with the ongoing plan to expand to other countries in the region," he said.
For more information on Dimension Data's Managed Security Services, visit here and here. Photo Journalist
Gadgets, Photography, Automobile, Lifestyle