Kuala Lumpur (22 September 2016) — Dell today announced the availability of new Vostro laptops and Latitude 3000 Series convertible laptop designed to meet the specific needs and demands of small-medium businesses – Vostro 14 5000, Vostro 14 3000, and the Latitude 13 3000 2-in-1. Developed to enhance productivity, provide exceptional affordability, outstanding support and security, the next generation Vostro laptops and Latitude 2-in-1 deliver the features small-medium businesses demand and expect from Dell systems.
"Small-medium business owners want affordable solutions that help their employees be more productive," said KT Ong, General Manager, Commercial Business, Dell Malaysia. "Our Vostro line and Latitude 3000 Series entry-level systems continue to deliver and receive tremendous feedback from our small-medium business professionals as the go-to devices to efficiently run and perform critical, everyday tasks. With these new devices, we're delivering affordability, design and support to enable the next level of productivity."
Speaking at the launch, Bruce Howe, General Manager, Consumer Channels Group, Microsoft Malaysia said, "We congratulate Dell on the launch of its fantastic commercial devices, designed for small-medium businesses. These devices are powered by Windows 10, the most trusted platform for businesses with the user at the heart of everything we plan and execute. We pay a lot of attention to details that will help increase the efficiency and productivity of one's business. In doing so, we continue to deliver on our promise of security – to make great investments to protect companies big and small from modern security threats. We're also focused on meeting and exceeding productivity needs, while delivering on the user's expectations for more personal computing. And we're working very closely with partners such as Dell to deliver the power of Windows 10, lighting up the newest and most innovative devices, such as those that are being launched today."
Vostro 14 5000: Beautiful and sleek design, powerful performance and great security features for small-medium businesses
The new Vostro 5000 Series 14-inch laptop provides sleek design with easy portability at only 18.5mm thin and a starting weight of only 1.59kg. The model offers an optional FHD display. The Vostro 14 5000 Series provides a premium look and feel with a smooth metal cover that comes in multiple colour options.
The laptop delivers powerful performance and expandability with Intel® 7th Generation Core™ processor, up to GDDR5 4GB video memory, up to 1TB HDD, 256GB SSD or an optional dual drive HDD + SSD for easily adding more storage. The laptop also offers up to 16GB memory, which can be expanded up to 32GB. Keeping security top of mind, the laptop provides an optional fingerprint reader with Windows® Hello that lets customers log in with just a touch, and delivers commercial-grade security by providing hardware protection and storage for encryption keys with hardware TPM 2.0 (based on regional availability). The laptop's HDMI and VGA ports allow users to connect to external devices, including multiple monitor displays with legacy ports.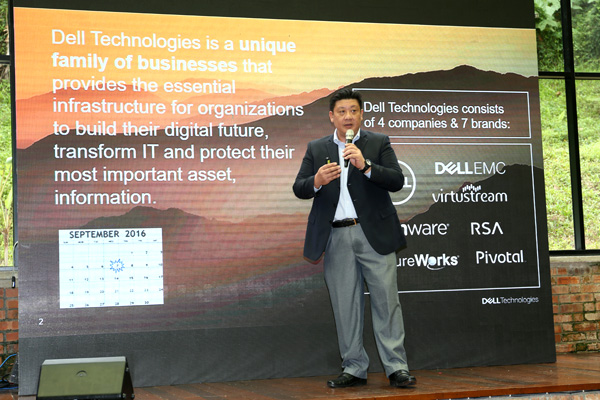 Vostro 14 3000: The right amount of performance and security for budget-conscious businesses
The next generation of the Vostro 3000 Series 14-inch laptop (model 3468) provides security options and reliable business productivity features for budget-conscious small-medium businesses. The laptop offers a lightweight and thin build, with multiple colour options (based on regional availability). With Intel® 7th Generation Core™ processor, up to 1TB HDD, the new laptop provides the right productivity tools for small- to mid-size organisations. The laptop has multiple graphics options including 2GB discrete graphics for a performance boost when working with graphics-rich applications.
In addition, the Vostro 14 3000 laptop offers optional hardware TPM 2.0 for commercial-grade security and an optional built-in fingerprint reader with Windows Hello that enables users to log in quickly and securely with just a touch. The laptop's HDMI and VGA ports allow users to connect to external devices, including multiple monitor displays with legacy ports.3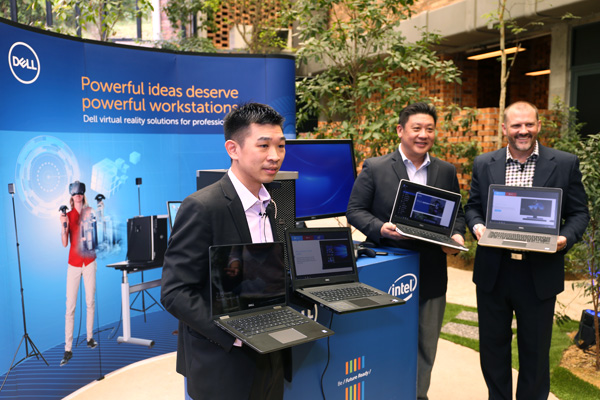 Latitude 13 3000 2-in-1: Empowering small-medium businesses with the latest 2-in-1 form factor
The Latitude portfolio was founded upon business-class security, manageability and reliability. This feature-packed Latitude 13 3000 convertible offers an upscale set of standard feature wrapped in a sleek, brushed aluminum design. The device works in 4 modes – laptop, tent, stand and tablet – to help make the most of the 360-degree hinge versatile design while Windows 10 Pro makes it easy to switch quickly between tablet and desktop mode. The Latitude 13 3000 2-in-1 comes equipped with the latest Intel Core processors, memory up to 16GB DDR4 2133MHz, Intel HD graphics 520, and SSD up to 512GB3. The 13.3-inch display of this device features a FHD (1920 X 1080) Truelife LED-Backlit touch display with Wide Viewing Angle (IPS).
Dell understands that many small-medium businesses don't have their own IT department. That's why the new Dell laptops and two-in-one are backed by Dell's award-winning support service, ProSupport Plus. With Dell's innovative SupportAssist technology, ProSupport Plus is the only complete support service combining 24×7 priority access to expert support, accidental damage repair, and proactive, predictive monitoring for automatic issue prevention and resolution. With the top quality support, small-medium businesses are equipped with a true partner in managing their end-to-end IT infrastructure.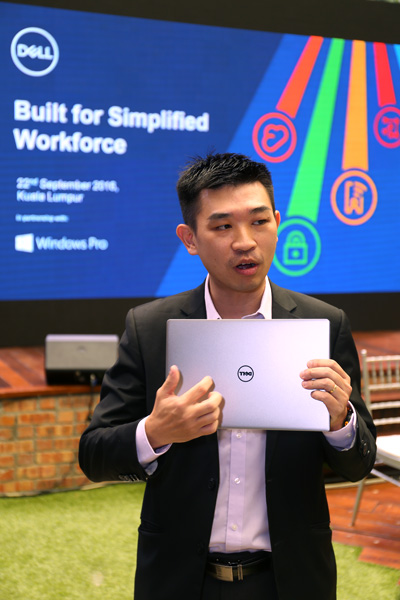 Precision Tower 5810, 7810 and 7910 Workstations upgraded for optimal VR experience
Dell also announced new Virtual Reality-ready solutions that feature refined criteria for optimal VR experience, whether consuming or creating VR content.
Dell has defined VR-ready solutions by three criteria:
Minimum CPU, memory, and graphics requirements to support optimal VR viewing experiences;
Graphics drivers that are qualified to work reliably with these solutions; and,
Passing performance tests conducted by Dell using test criteria based on HMD (head-mounted display) suppliers, ISVs or 3rd party benchmarks where available.
The recently refreshed Dell Precision Tower 5810, 7810 and 7910 workstations have been upgraded with new Intel Broadwell EP Processors that have more cores and performance for multi-threaded applications that are ideal for professional modeling, analysis, and calculations.
Additional upgrades include the latest professional graphics technology from AMD and NVIDIA, Dell Precision Ultra-Speed PCle drives with up to 4x faster performance than traditional SATA SSD storage and up to 1TB of DDR4 Memory running at 2400MHz speed. The enhancements also include Dell exclusive technologies, like Dell's patented Reliable Memory Technology, Dell Intel CAS-W cache acceleration on software and an upgraded Dell Precision Optimizer, which automatically tunes your workstation for 22 professional application profiles elevating productivity and ensuring the best overall performance.