Malaysia (18 August 2016) — An all-new entry-level DX-format DSLR with easy connectivity to smart devices was announced by Nikon (Malaysia) Sdn Bhd this week. From outfit-of-the-day portraits to edgy street photography or one-of-a-kind culinary experiences, the new Nikon D3400 easily captures these visual contents for instant sharing to social platforms.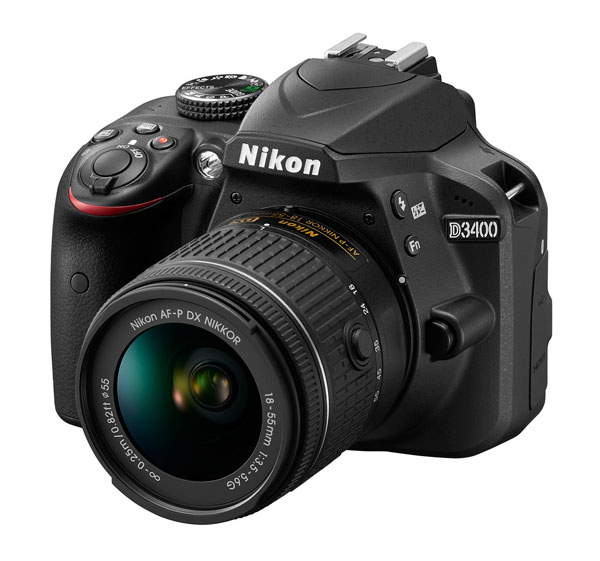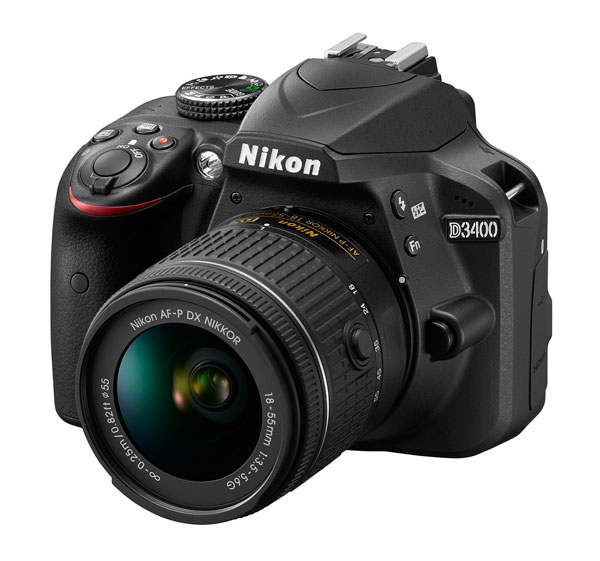 Designed for aspiring photographers and users accustomed to shooting with their smart devices, the D3400 is the first entry-level DSLR enabled with SnapBridge connectivity via a built-in Bluetooth® low energy technology that automatically transfers all photos taken with the camera to a smart device*2 with simple, one-time set-up. This eliminates the need to manually reconnect the camera to a smart device for each image transfer and connection is maintained even when the camera is turned off. Now sharing of images taken from the DSLR onto social media has never been easier.
"The D3400 is an excellent introduction to DSLR photography for the always-connected user. Combining the best of both worlds, users can now create with DSLR imaging innovation for excellent image quality throughout the day, while enjoying the always-on connectivity of their smart devices to upload and share images," said Hiroaki Ono, General Manager of International Marketing Division Imaging Group, Nikon Singapore Pte Ltd. "With its improved intuitive user interface, and upgraded kit lenses, the D3400 is a natural fit for smartphone users looking to capture and explore the possibilities of visual content creation."
D3400 Primary Features
Indoor to outdoor, from day to night
Fuelling superior image quality for DSLR users new to the hobby, the D3400 incorporates a DX-format CMOS sensor which has expanded the camera's ISO sensitivity to a maximum of 25600, translating into sharp images even in low-light with less shake. On a night out with friends or relaxing by a campfire, this aids in handheld shooting for the sharpest, candid and in-the-moment social snaps. For vloggers and video content creators, create videos with smooth Full HD movies in 1080/60p format for comfortable viewing and producing true-to-life quality. Backed by Nikon's comprehensive ecosystem of NIKKOR DX-format interchangeable lenses, budding photographers have an extensive range of lenses and accessories to choose from as they sharpen their craft and experiment with different styles.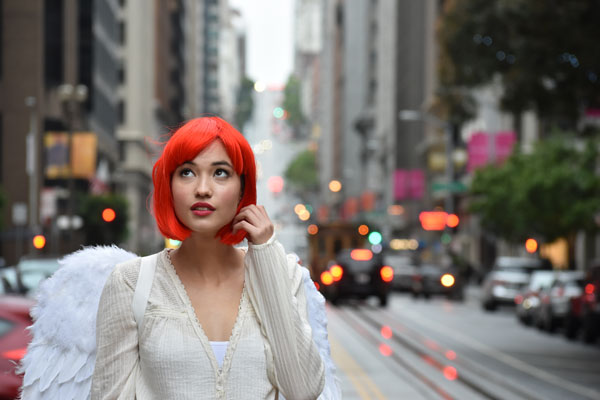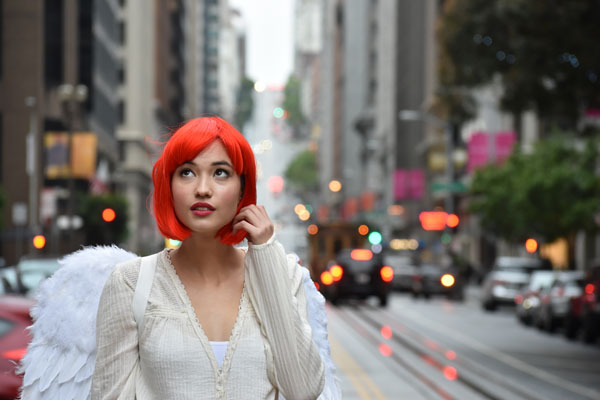 Camera & smartphone: The perfect pairing
SnapBridge, powered by Bluetooth® Low Energy, turns photography into a social activity with an always-on connection between the camera and paired smart devices. With an increasing emphasis on freshness and timeliness of content, SnapBridge automatically syncs images to the user's tablet or smartphone as they are captured. With both devices in constant connection, users no longer need to manually pair the devices each time to select and transfer images, facilitating immediate and on-the-go sharing on social media. For today's global nomads, the connectivity allows an automatic sync of location, time and date, ensuring that image data is always accurate and updated without hassle. Copyright, exposure, and other image information can also be embedded for any pictures transferred.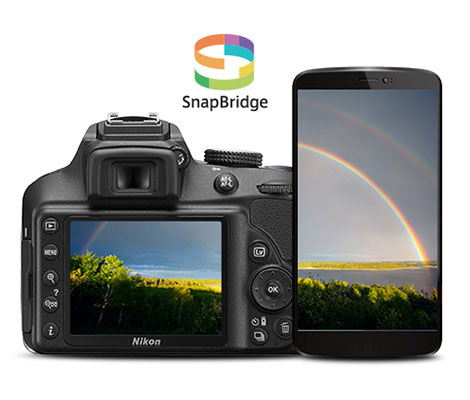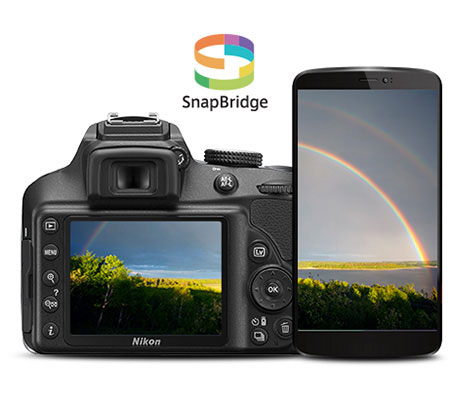 Creative control at every step
For photographing the dynamic pulse of city life, experience capturing up to 16 shots in RAW format during continuous shooting at a speed of up to 5 frames per second. For users looking to experiment with various photography styles and editing, this combines the creative freedom of editing control with the precision of continuous shooting. Expanding the capabilities of shooting in RAW format allows growing photographers to further refine their photography experience and experiment with post-processing, while preserving the original file should they wish to start from scratch.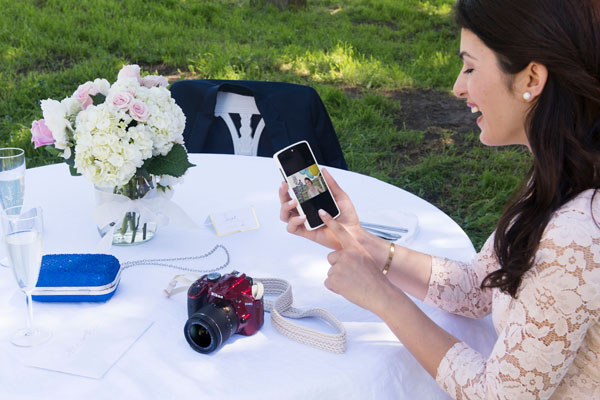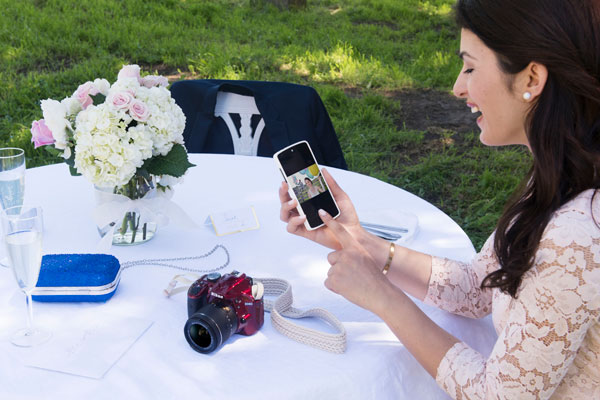 An ideal starting companion
This new Nikon DSLR is an image creation tool that is both easy to use and a great introduction to photography with its intuitive and user-friendly interface. With a dedicated Guide Mode, and a suite of retouch and special effects options, photographers can easily capture and create based on their own aesthetic preferences in a few simple steps. For easy trimming of desired portions of an image, the new trim function during zoom playback is also introduced.
Aiding users especially while travelling is a vastly improved battery life, capturing up to 1,200 shots on a full charge, enabling photographers to carry on shooting and sharing throughout the day.
Protecting the array of innovative technologies within the camera is a refreshed design and improved body construction inspired by Nikon's most advanced DSLR, the D5 and D500. By incorporating a monocoque structure, the D3400 is both more compact and lighter than its predecessor, with smoother and more rounded edges for comfortable handling during shooting.