Get more out of life with Samsung's latest wearables – now officially in Malaysia!
Kuala Lumpur (19 August 2016) — Samsung Malaysia Electronics continues its expansion in the wearable market with the official arrival of the much-awaited fitness gears Gear Fit2 and Gear IconX, and immersive entertainment technology, Gear 360 and the new Gear VR in Malaysia.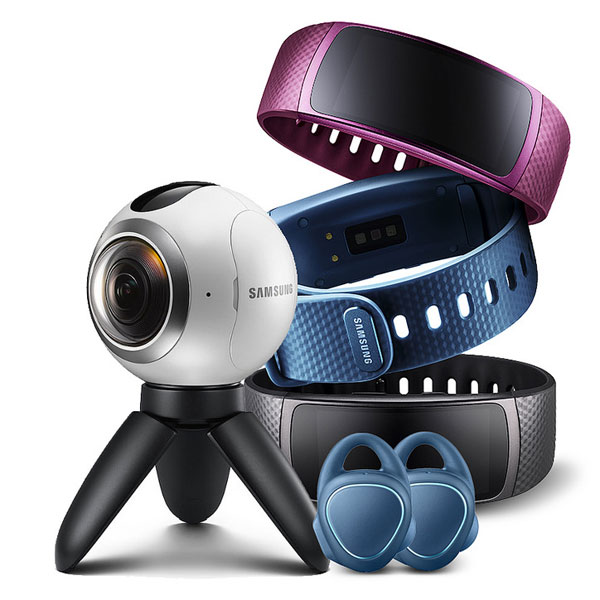 The Gear Fit2 and Gear IconX are optimized to benefit users' various fitness levels, and include features such as precise tracking technology and a standalone music player to provide users with the optimal fitness experience. Embedded with GPS and a heart rate monitor (HRM) that offer useful and accurate fitness tracking and measurement, the Gear Fit2 provides instant feedback on the user's workout. The Gear IconX are cord-free earbuds that can track fitness information and provide users with feedback on their running performance.
The new Gear VR, powered by Oculus, allows users the flexibility to experience premium virtual reality almost anywhere when paired with the latest Samsung smartphones. Now in Blue Black colour, the new hue not only enhances the device's aesthetic, but it also helps to prevent light reflection to provide a more cinematic experience than the previous model. With two different device holders USB Type-C and Micro USB, the new Gear VR is compatible with even more Samsung smartphones, including the latest Galaxy Note7, S7, S7 edge, Note5, S6, S6 edge and S6 edge+.
The Gear 360 is a 360-degree camera that lets consumers easily create, view and share their favorite experiences through video and still image content. With a light and compact, spherical-shaped design, Gear 360 maximizes portability to film on the go or for indoor activities. The new camera leverages the best of the Samsung Galaxy experience so users can become the creator of their own virtual reality content, then share with friends via platforms such as YouTube 360 and Facebook, and relive the moment with the ultra-immersive new Gear VR.
"Samsung continues to push the boundaries of the mobile experience to extend beyond the smartphone. Our wearable technology continues to evolve, responding to consumers' everyday needs. The Gear Fit2 and Gear IconX are specialized to enhance their fitness experiences and everyday activities. Gear 360, paired with the new Gear VR, continues to push the limits on immersive content – providing a visual experience that makes capturing and sharing life's moments even easier. With these new products in Samsung's wearable portfolio, consumers can enjoy a complete Samsung device ecosystem that delivers seamless mobile experiences," said Lee Jui Siang, Vice President of IT & Mobile Business Unit, Samsung Malaysia Electronics.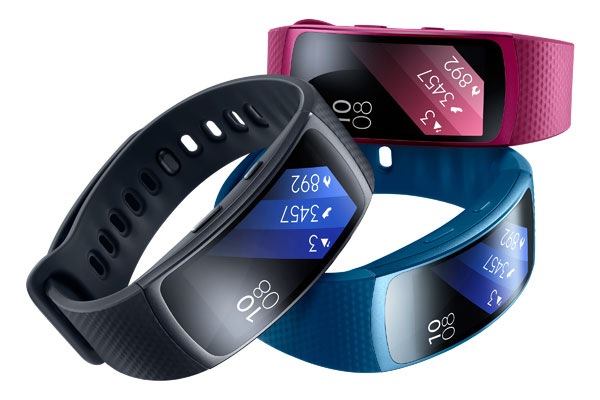 Gear Fit2: Advanced Features for Fitness
Features an ergonomic, sleek and slim design for comfortable everyday use
Provides a Super AMOLED curved display with a high-resolution colour touchscreen for easy fitness monitor, or checking and responding to text message notifications
Embedded GPS and HRM sensor for accurate data tracking of activities that fit any lifestyle
With Auto Activity Tracking feature, users won't have to manually activate the sports band – whether running, walking, cycling, or utilizing rowing machine or elliptical trainer
Enables easy transfer of fitness data between S Health and other select fitness applications, and provides 'Step Challenges,' for 1:1 competition with your friends
The standalone music player enables users to actively workout with motivation without the need of a mobile device
Colours available: Blue, Dark Grey, Pink
RRP: RM699 (inclusive of 6% GST)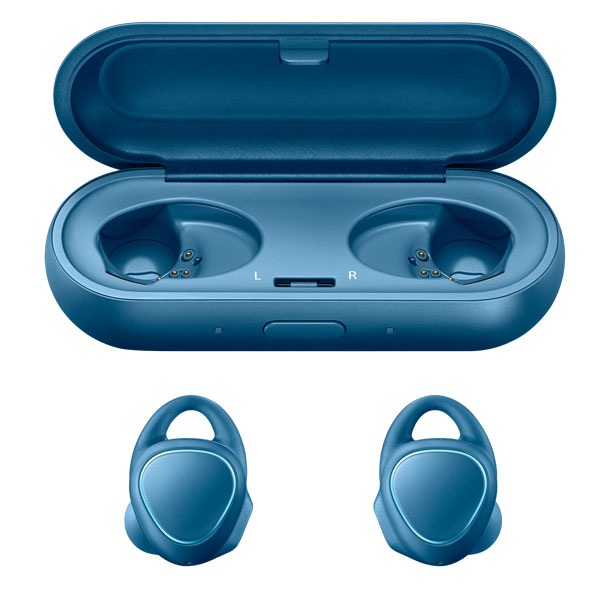 Gear IconX: A Simple and Wireless Experience
Provides a lightweight, secure and comfortable fit with three different sizes of eartips and wingtips, and can be activated by simply placing the earbuds in the user's ears
Enables tracking of fitness data such as distance, speed, duration, heart rate and calories burned, and easily syncs with S Health
Includes a Voice Guide feature that provides instant voice feedback on the user's workout progress and provides a standalone music listening experience
With Bluetooth capability and an internal storage that can play up to 1,000 MP3s, users can simply tap or swipe the earbuds to easily control the music
Colours available: Blue, Dark Grey, Pink
RRP: RM699 (inclusive of 6% GST)
New Gear VR: A Gateway to New Experiences and Great Adventures
Expanded compatibility and enhanced connectivity with USB Type-C and Type-B ports.
Equipped with larger lenses at an increased diameter of 42 millimetres, improving the field of view to 101 degrees to offer a more natural feel.
A vaster selection of high quality VR content powered by Oculus, with intuitive content navigation.
Colour available: Blue Black
RRP: RM399 (inclusive of 6% GST)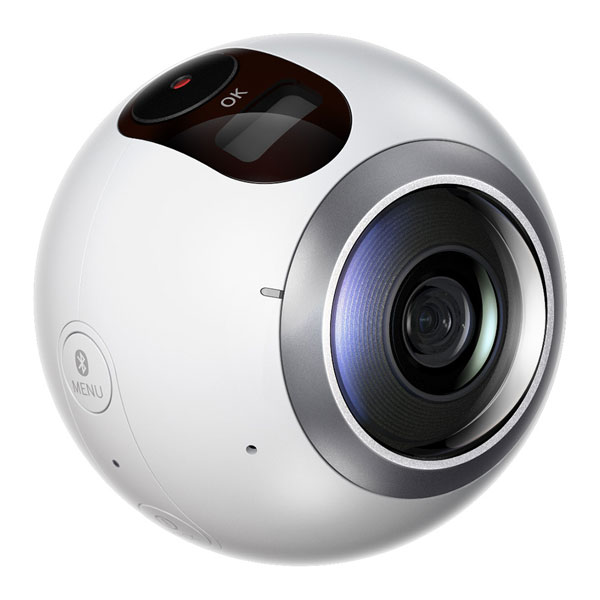 Gear 360: Reimagining the Way Moments are Captured and Shared
Equipped with dual fisheye lenses with 15 megapixel image sensors
Capable of capturing high-resolution (3840×1920) 360-degree video that also supports 30 megapixel still images.
Also shoots 180-degree wide angle video and images with only using one side of the camera lens.
Its Bright Lens F2.0 creates high resolution images even in low-light conditions, where users can create full panoramic videos.
Features a user-friendly tripod and is also compatible with a wider selection of accessories and mounts currently available on the market.
Compatible with select Samsung smartphones including the newly released Galaxy Note7, Galaxy S7, Galaxy S7 edge, Galaxy S6 edge+, Galaxy Note 5, Galaxy S6 edge and Galaxy S6.
RRP: RM1,299 (inclusive of 6% GST)
For more product information, please visit their respective product sites:
Gear Fit2: www.samsung.com/my/gearfit2
Gear IconX: www.samsung.com/my/geariconx
New Gear VR: www.samsung.com/my/gearvr2016
Gear 360: www.samsung.com/my/gear360