FOBO Ultra – Sensing With Sense
Kuala Lumpur (16 August 2016) – FOBO, a group of specialists in integrating Bluetooth technology into modern electronics, are introducing their newest innovation FOBO Ultra to the Malaysia public and the world at a product launch at Zebra Square, Kuala Lumpur.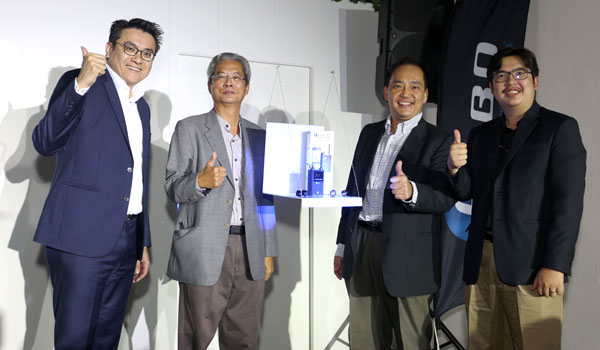 FOBO Ultra, an expansion of the technologies behind FOBO Tire and FOBO Bike, is designed specifically for commercial and heavy vehicles.
FOBO Ultra is the World's first wireless Tire Pressure Monitoring System (TPMS) for heavy vehicles using Bluetooth 4.1. With its intelligent In-Car monitoring unit, FOBO Ultra works either directly with a qualified Android or iOS smartphones and tablets or on its own. It can monitor up to 1296 kPa(188 psi) and give an alert via the InCar unit or a qualified smart device.
According to the makers, FOBO Ultra incorporates their proprietary 24 by 7 continuous monitoring even when the vehicle's ignition is switched off. As soon as a user with FOBO App installed in a qualified smart device is within Bluetooth range, the user will get an update of the tire pressure information or an alert if the pre-set tire threshold is breached.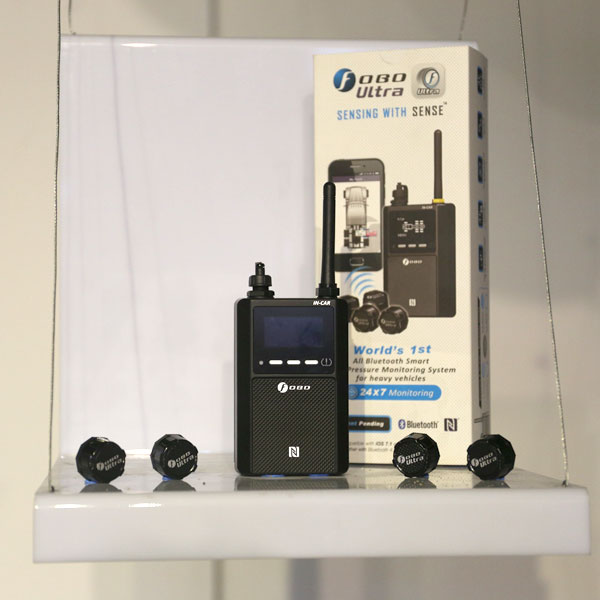 FOBO Ultra, with its patent pending CrossPair technology, can monitor multiple vehicles in each App installed in a qualified smart device. With FOBOShare, multiple authorised users can receive data from the cloud and also data directly from the FOBO Ultra sensors while transmitting live data back to the main user.
FOBOCluster is a core feature that monitors multiple trailer configurations through its patent pending FIT Technology. A key benefit of FOBOCluster facilitates a seamless Drop and Hook procedure for trailers. It allows trailers equipped with FOBO Ultra to seamlessly connect and disconnect from different in-car units to form a new chain of clusters with the FIT Technology.
FOBO Ultra also comes with an optional Fleet Management module which allows enterprise users to remotely monitor their fleet. This gives fleet management an easy way to monitor and ensure optimal tire pressure maintenance that would save time and costs in the long run.
"The philosophy of any FOBO product is about technology made simple which is why we designed our FOBO products that is intuitive for everyday use. Simplicity is about organising complexity. With the latest addition of FOBO Ultra to our product range, we have provided a simple yet smart TPMS solution to almost any wheel that you can imagine.", says James Lim, Managing Director of Salutica Berhad.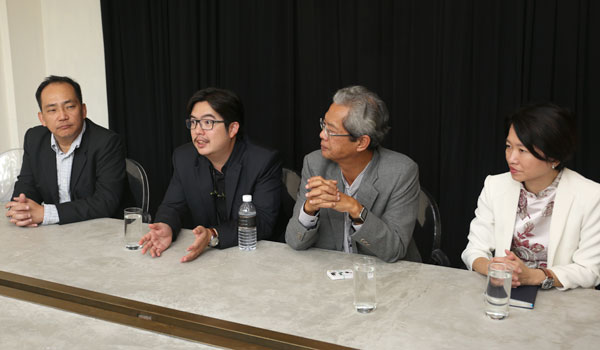 James continues, "We challenged ourselves to create a TPMS that measures up to 1300 kPa and operates under harsh conditions with robust signal strength that works effectively in various commercial vehicle configurations. Our sensors are lightweight and are equipped with user replaceable batteries. FOBO Ultra truly reflects our engineering efforts and expertise in meeting this challenge".
FOBO has been hard at work with their innovation, and has overcome all the technical challenges of the FOBO Ultra. They are now ready for market introduction. Now, the product will be made available worldwide by distributors of various countries and also is currently selling at its website www.my-fobo.com. Photo Journalist
Gadgets, Photography, Automobile, Lifestyle