Asiasoft and Gameloft Kick-Start South East Asia Partnership with Disney Magic Kingdoms
Malaysia (8 August 2016) — Asiasoft and Gameloft, two leading digital and online entertainment service providers, today announced a strategic partnership for Disney Magic Kingdoms. Under the collaboration, Asiasoft will publish Gameloft's leading mobile game Disney Magic Kingdoms in South East Asia (SEA).
Gameloft's chart-topping game will leverage Asiasoft's regional scale and expertise to reach gamers in Singapore, Malaysia, Thailand, the Philippines, Indonesia and Vietnam. Disney Magic Kingdoms will be able to reach over 150 million mobile users in the region.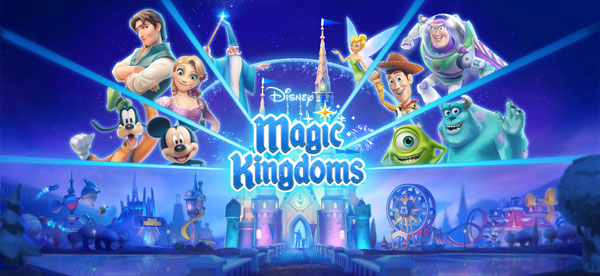 The SEA mobile games market was worth US$1.4 billion in 2015, and is expected to grow to US$1.7 billion in 2016.
"We are very pleased to form a strategic partnership with Gameloft, a highly established global gaming company. Together, we can forge a deeper and stronger reach of Gameloft's games in the fast-growing SEA mobile games market" said Pramoth Sudjitporn, Chief Executive Officer of Asiasoft Corporation Public Company Limited.
In 2015, Gameloft was ranked the #2 game developer in the world on iOS and Google Play by the combined number of games downloaded, according to the rankings from App Annie.
With Asiasoft, Gameloft can access an extensive ecosystem of players, distribution partners and the Playpark platform to expand their presence in SEA. Gameloft joins the ranks of other top developers, including Blizzard, Nexon and Sega who work with Asiasoft to deliver quality games to players in the region.
"Asiasoft has a great track record for launching and supporting games in Southeast Asia. They know the market well and are aligned with us in our commitment to delivering quality games." said Ludovic Blondel, Vice President Business Development of Gameloft, "We look forward to bringing the highest level of entertainment and technology to mobile gamers in SEA with Asiasoft."
Disney Magic Kingdoms is a free-to-play game for Android and iOS. Players enter the timeless world of Disney and experience the magic moments of the parks by building with fun attractions like Space Mountain, California Screamin' and it's a small world.
Player scan also share spectacular moments with beloved Disney characters from Disney Pixar's "Wall-E" and "Toy Story," Disney's "Tangled" and more. The game debuted at the top of the iTunes charts for Family games in the US, UK, South Korea and Taiwan. Photo Journalist
Gadgets, Photography, Automobile, Lifestyle