Security Meets Technology with Canon's State-of-the-Art CCTVs
Petaling Jaya, 14 July 2016 – In any business, security is an important issue that is often given much thought due to its importance. In an ideal situation, it would be best to have 'eyes' at every corner of a business in order to ensure that no unauthorised personnel or trespassers will gain entry to the location to retrieve any items, products or documents from the vicinity. However, hiring physical guards for this purpose will only raise the company's overhead costs. CCTVs, or better known as 'eyes in the sky', are now fast becoming the preferred choice by businesses due to superior imaging and cost efficiency, such as the ones from Canon.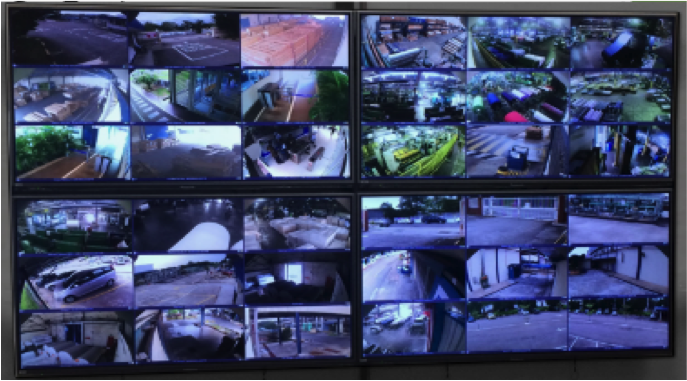 Vouching for this stance is Penfabric, a vertically-integrated textile manufacturer based in Penang, Malaysia which was founded in 1973 and wholly-owned by Toray Industries Inc., Japan. Its four mills undertake spinning, weaving, dyeing, printing and finishing operations to produce yarns, grey fabrics, finished fabrics, piece-dyed fabrics, printed fabrics and yarn-dyed (gingham) fabrics. Being the world's first integrated textile company to be awarded the STeP by OEKO-TEX® certificate for Sustainable Textile Production and with it, the product label "Made in Green by OEKO-TEX®", Penfabric's products are exported to international apparel manufacturers, mainly in the United States, Europe and Japan.
Ingenuity, technical expertise coupled with state-of-the-art machinery and strong management are key elements that drive Penfabric to be one of the best textile companies in the world. In its relentless pursuit of quality, efficiency and innovation, Penfabric found that there was a need to improve security and an opportunity to enhance productivity through effective surveillance.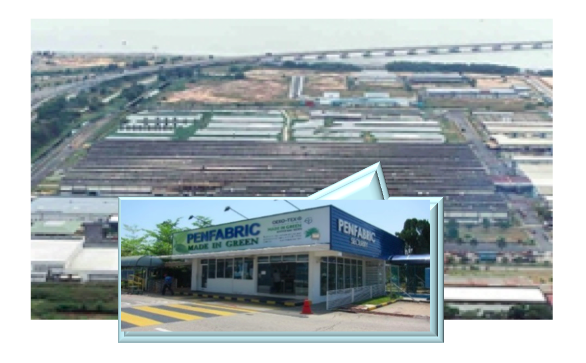 "Penfabric's four mills are located at distinct locations, two on the island and two on the mainland of Penang respectively. Due to the geographical distances, it was particularly challenging to monitor and synchronize the workflow among all the mills. Our need was clear – we wanted to enhance real time monitoring – and we knew that Canon, with their heritage of innovation, backed by a well-regarded reputation for quality and service, could deliver," said Mr Peter Chan, Associate Director, Toray Industries (Malaysia) Sdn. Berhad, in charge of Information Systems for Toray Group (Malaysia).
Before the upgrade, the quality of Penfabric's surveillance cameras was below par. Physically, the cameras were static with a limited field of view and movement, whereby several areas could not be supervised at all. Technically poor, the low-resolution of the cameras failed to offer an acceptable clarity of images. In addition, the sluggish speed of the cameras did not allow for continuous supervision.
Thus, to maintain its standing as one of the best, Penfabric decided to invest in a commonly overlooked portion of business – monitoring and security. It was important to Penfabric that their new security cameras had an ultra-wide-angle lens, offered full featured detection capabilities (face and object), and could be seamlessly integrated with their existing network. Canon's VB Series of CCTVs were then chosen for their compact design, wide angle field of view and their ease of control. The indoor and outdoor cameras offer increased coverage of 100⁰ horizontal field view, and possess a versatile H.264 image compression for enhanced picture quality – the perfect solution to Penfabric's stringent requirements.
When asked to describe Penfabric's experience with their new CCTVs, Mr Peter Chan summarised their satisfaction in three words – versatility, reliability and simplicity. "Canon lenses are well known for superiority in performance but we needed more than just great products. We wanted to purchase a package that has great after service support and of course, one that is competitively priced. From input to output, Canon provided the whole solution with value-added services and this suited our needs perfectly. We are very happy with our purchase and we will definitely consider investing further in Canon's range of solutions for our businesses. Our next purchase will probably be the latest PTZ camera that can rotate up to 450⁰ in a second," said Mr Peter Chan.
For more information, please visit www.canon.com.my
Security Meets Technology with Canon's State-of-the-Art CCTVs