ESL One tournament to be held at Resorts World Genting
Kuala Lumpur (27 July 2016) — Like the rest of the world, the Malaysian video games industry is growing rapidly. In its effort to help develop the industry, Resorts World Genting has today announced its collaboration with ESL to hold a first-of-its-kind tournament in Malaysia that will see some of the world's best video gaming teams competing against each other.
The first ever ESL One tournament series to be held at Resorts World Genting—and also the first ever ESports tournament to be held in the resort—is titled ESL One Genting, and marks the beginning ofa partnership between Resorts World Genting and ESL.
The event, to be held at the Arena of Stars from 6 to 8 January 2017, is a Dota 2 tournament that offers a total prize money of USD250,000. The world's best Dota 2 players are expected to be drawn to the tournament that will ultimately pit the top eight teams against each other throughout the event.
The eight teams will be revealed in the coming months and consist of invited teams, internationally qualified teams and an exclusive Malaysian team.
An ESL One Genting logo has also been unveiled at today's Press Conference attended by Mr Kevin Tann, Vice President of Resorts World Genting and Mr Ulrich Schulze, Vice President Pro Gaming (Business & Strategy) of ESL One.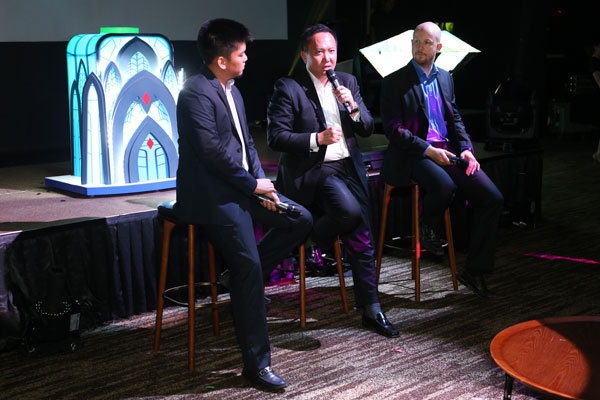 "ESports is a massive and growing industry globally, and we hope to play a meaningful role in developing the local and regional market. We are proud to be collaborating with ESL, the world's biggest professional provider of ESports that offers not just tournaments like ESL One but also news, live broadcast and support in the ESports community," Tann says.
Earlier this year, ESL One Manila attracted 16,000 fans to the Mall of Asia arena over the event weekend, with more than 2.5 million unique viewers tuning in online. ESL One Genting will be the world's largest and second major event in South East Asia in less than 12 months, solidifying its commitment to expanding operations in the region.
"Dota's popularity in South East Asia is astonishing and the strategic partnership with Resorts World Genting opens a whole new way of delivering high quality ESports content to one of the most enthusiastic, passionate and committed group of fans we've ever seen at ESL events," said Ulrich Schulze, VP of Pro Gaming at ESL.
"With their very deep understanding of the local market and its high~end facilities, Resorts World Genting will help us open a whole new avenue for delivering the region's best ESports event to date, and take this competition to new heights."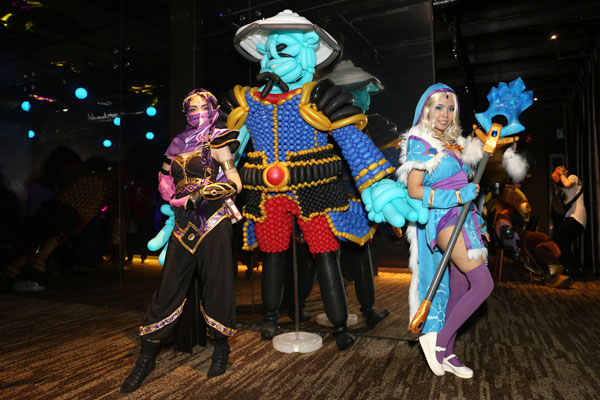 A long-time partner of ESL in making these events a great success is Mineski Events Team (MET). MET has maintained its reputation as the premier electronic sports event organizer of South East Asia. Known for operating the Mineski Pro Gaming League, as well as being the official organizer of ESL-sanctioned events within Southeast Asia, MET aims to be a high level ESports content provider for the region.
'We have expanded to Malaysia as part of our goal to fortify the ESports scene in the entirety of South-East Asia. Trust us, we are going to give everyone a spectacular adrenalin show!' said Joel Goh, Chief Operating Officer of Mineski Malaysia.
ESL One tournaments are one of the major events worldwide (both offline and online viewing), and past and confirmed upcoming tournament locations include ESL One Frankfurt, ESL One Cologne, ESL One New York and ESL One Manila.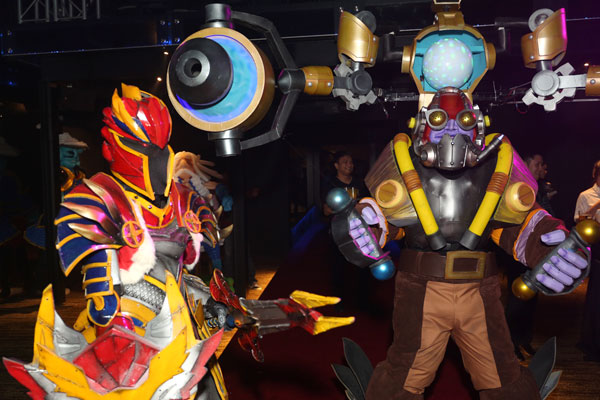 Those keen on following the ESL One Genting tournament at Resorts World Genting can expect an announcement on ticket launch in the coming weeks but they can also register their interest to get priority for tickets.
For more information, please call 03-27181118 or log on to www.rwgenting.com.