Creating Smarter, Better Connected, More Livable Homes
Kuala Lumpur (22 July 2016) — Schneider Electric, a global leader in energy management and automation, recently launched the USB Wall Charger, Vivace switch and Easy9 Circuit Breaker solutions at Archidex 2016 exhibition.
According to Research Firm Gartner, an average of 5.5 million smart devices are being connected in homes around the world. It is also reported that there will be 6.4 billion of these "Internet of Things" devices by year's end, and 20.8 billion IoT devices by 2020. These numbers propels the need to implement smart home solutions to provide an unparalleled comfort, connectivity and convenience to homes.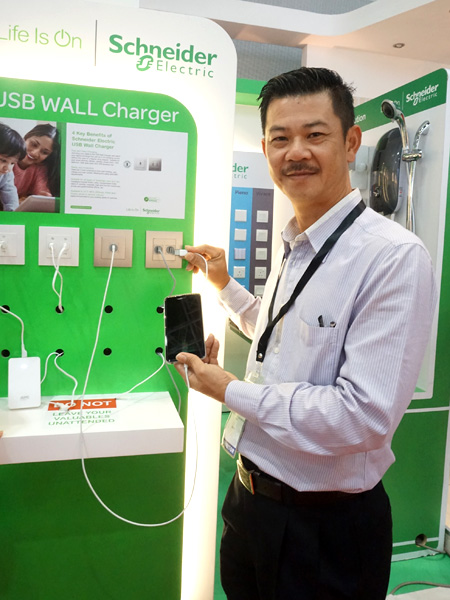 Francis Heng, Business Vice President, Partner Retail division of Schneider Electric Malaysia said, "Today, almost anything can be controlled and automated via smart devices. With one touch, consumers are able to dim the lights, stream high-resolution music, turn up the heat, lock the doors and arm the security system with a smart home solution. Our solutions brings out the best in lifestyle and innovation for offices, hotels and homes and we want to create experiences in the home that enhance the lives of our customers."
Among the key features of the newly launched products showcased at the Archidex 2016 were:
USB Wall Charger enables consumers to charge multiple devices simultaneously, quickly, and it is easily incorporated to your existing series of switches. Its fast and easy charging feature allows your device recharge fast with its 2.1A charging current without the need of a regular plug adapter. There are also 3 main protections from overheating, over voltage and over current and it is designed to meet the safety and EMC requirements. Installations include hotels, cafes, transportation hubs, hospitals, high and low-rise residences, private and governmental offices.
The Vivace is a switch and socket set that perfectly complements the modern lifestyle. With a slim and trip profile, the sleek clean lines and subtle curves manifest an art of simple and elegant minimalism. Every piece in this robustly constructed range sits perfectly within any modern interior design. Vivace, a style of modern simplicity now available in White and Aluminium Silver finishes and a full range of colourful surround.
Easy9 circuit protection is an affordable circuit protection you can depend on. Easy9 brings you the quality, peace of mind, and reliability of a high-end device at a mid-range price. Thanks to consistent design and high manufacturing standards, Easy9 is a durable range you can be proud to install. It is guaranteed compliance to product standards and certified by local authorities.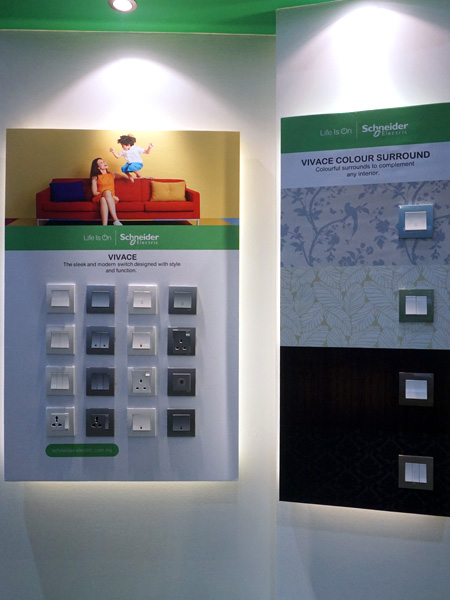 "We are focused on developing new technologies and solutions that will drive intelligence, efficiency and connectivity to help customers meet these new and emerging challenges in their homes", added Francis. Photo Journalist
Gadgets, Photography, Automobile, Lifestyle