Acer Malaysia introduces Compact and Powerful Aspire X3 and Aspire XC, and KG Series Gaming Monitors
Kuala Lumpur (26 July 2016) — Acer today introduced its latest Aspire tower series – the Aspire X3 and XC. The attractive desktops pack powerful processing power into its compact form factor to seamlessly power through all your daily work and play tasks.
Acer also unveiled its KG series Entry Gaming Monitor, the KG270 and KG240A, the gateway towards a smooth gaming experience.
Aspire X3 and Aspire XC
The Aspire X3 and XC harness the performance of the 6th generation Intel® processors to make computing smoother when you work, browse, or entertain. These cutting-edge CPUs offer seamless and smooth gaming and video experiences via better performance and graphics. Built on the new Skylake microarchitecture on Intel's leading 14 nm manufacturing process technology, they are also more compact and lighter.
Memory-wise, the Aspire X3 and XC are equipped with up to 32GB of super-fast DDR4 memory for a smoother computing experience. Thanks to the latest 802.11ac1, these desktops connect to the Internet, to wireless devices, and to the world with just a click and at three times faster. With higher performance but lower power requirements, the Aspire X series certainly packs a lot of processing punch into its small footprint.
The Aspire X3 and XC are furnished with eye-pleasing curves, metallic finishing, attractive visual highlights and styling elements, making them look great. The built-in graphics cards, which include the NVIDIA® GeForce® GTX 745, offer better gaming, movie-playing and design capabilities. Both come with Acer Care Center for comprehensive management and support, and Acer BYOC™ Apps for users to create their own cloud-based ecosystem to keep them connected to their content wherever they go.
The Aspire X3 also offers optional Wireless Charging Deck for hassle free and cable free charging of mobile devices.
The Aspire X3 will be available in early August 2016 at RM 3,499 and above while the Aspire XC is available immediately at RM 1,599.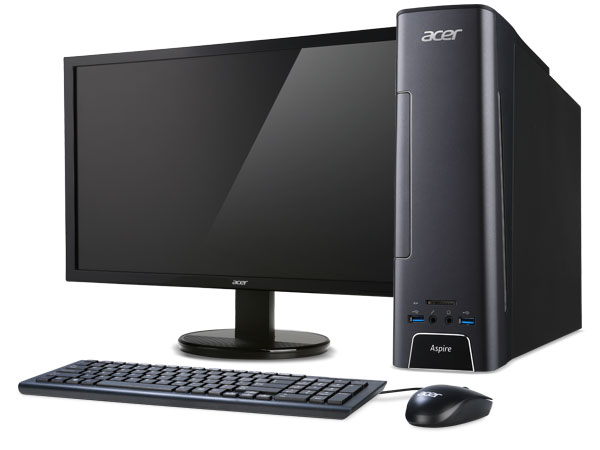 Acer KG270 and KG240A monitors
Meanwhile, the Acer Full HD KG270 and KG240A monitors are beautifully designed entry gaming monitors. They bring users into a perfect colorful world in Full HD 1920 x 1080, and provide the finest natural and sharp original quality. The series is equipped with AMD FreeSync™ technology for a smooth gameplay with decreased lag and no tearing. With an ultra-fast 1ms repose time, it provides super smooth gaming experiences and faster blur-free image.
Through the Black boost technology, gamers could fine-tune the visuals to see more details in darker scenes. In addition, the 144Hz high refresh rate in KG240A speeds up the frames per second to deliver an ultra-smooth 2D motion scene.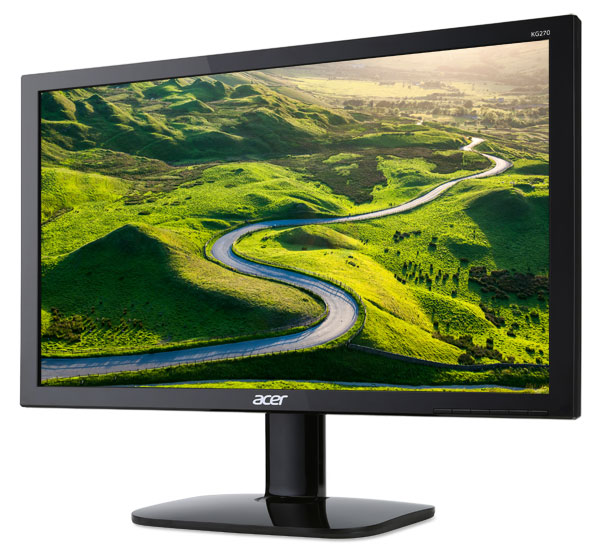 Taking into consideration prolonged usage by heavy users, the KG Series comes with the Acer EyeProtect technology, which comprises the Acer Flicker-less, the Acer Blue Light Filter and the Acer ComfyView, helps to reduce eye strain and provide a more comfortable viewing experience.
KG 270 comes ready with VGA & HDMI cables whereas KG240A comes with HDMI & DisplayPort cable. KG270 has a display size of 27 inches, three inches bigger compared to KG240A, and is available immediately at RM 759. The KG240A will arrive next month at RM 899.
For more information on the desktops and monitors, please visit Acer Malaysia Facebook or call Acer Product Infoline at 1800-88-1288 (9am – 6pm, Mondays to Fridays). Photo Journalist
Gadgets, Photography, Automobile, Lifestyle