Nikon Showcase features Real Life Applications and Capability of New D5 and D500
Kuala Lumpur (3 June 2016) — Nikon Malaysia recently hosted avid photographers and members of the media at its Nikon Centre in Kuala Lumpur to showcase two of its newest products. Participants received an in-depth and hands on experiential look of the top-of-the-line professional Nikon FX format DSLR camera, the Nikon D5 and the most powerful DX format DSLR, Nikon D500.
Receiving participants at the event was Mahfooz Rasool, Nikon Professional Services (NPS) Manager at Nikon Malaysia.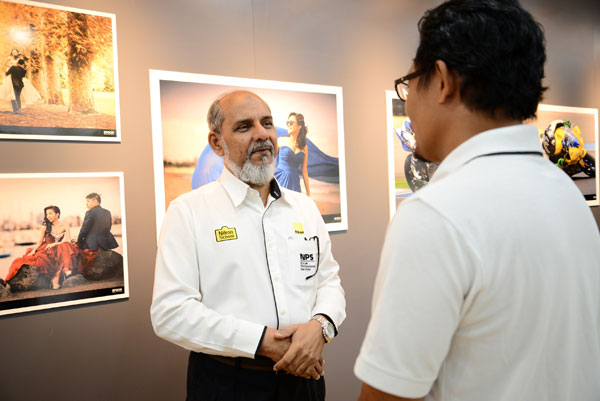 "While Nikon is renowned for making state-of-the-art photography equipment, we see it as our responsibility to ensure the users get the most out of our products. This is why we have events such as this, to create an immersive experience for them to fully get acquainted with our products, their features and capabilities. In this case with the D5 and D500, we wanted to showcase their application in real-life situations, in order to truly demonstrate their capabilities," said Rasool.
To showcase the proficiency of the D5, Edwin Tan Photography shared experiences in using the D5 in professional wedding photography. Later into the programme, Motion in Style conducted a DSLR videography session on using the D500.
Moving into sports photography, a panel discussion was held amongst notable sports photographers: Ying Ching Heng, Khalid Redza and Shazli Shamsuddin, which deliberated on how solutions provided by both the D5 and D500 could address challenges faced within the fraternity.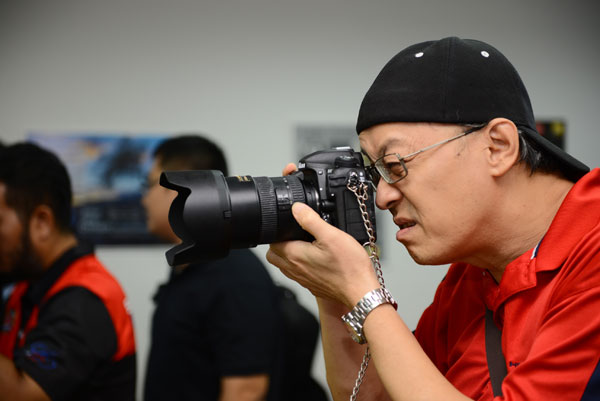 The D5 camera is developed with advanced specifications that include significantly improved moving subject acquisition capabilities, and compelling image quality at high sensitivities to enable excellent response to a wide variety of scenes and subjects.
Photographers needing to keep up with the constant change of pace of a subject under a variety of conditions will enjoy the new 153-point autofocus (AF) system and a stable viewfinder image that makes tracking moving subjects easy, even with high-speed continuous shooting. Visual aesthetics are heightened with the collaboration of a new Nikon FX-format CMOS sensor and a new EXPEED 5 image-processing engine, both developed by Nikon, producing the highest standard ISO sensitivity in Nikon history with up to an ISO of 102400. This helps to expand photographic possibilities by liberating photographers from lighting restrictions, not only with the capture of still photos, but also with recordings of 4K UHD (3840 × 2160) movies, the latter being a new feature introduced with the D5.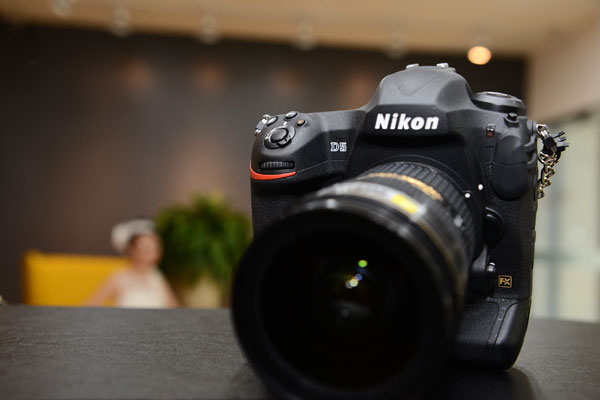 Meanwhile, the D500 incorporates the same powerful 153-point AF system as the D5, ensuring precise subject acquisition. It supports 4K UHD movies, meeting the demands of multimedia professionals, while the new EXPEED 5 image-processing engine enables it to deliver high-quality images and movies and realizes a wide sensitivity range from ISO 100 to 51200, expandable to Hi 5 (ISO 1640000 equivalent).
The D500 combines the agility of the DX system with superior usability. It employs a touch-screen, tilting monitor, and features SnapBridge support, which enhances the value of your images via constant wireless connection with a smart device. The camera is compatible with the newly released MB-D17 Multi-Power Battery Pack (optional), which can be used with various types of battery.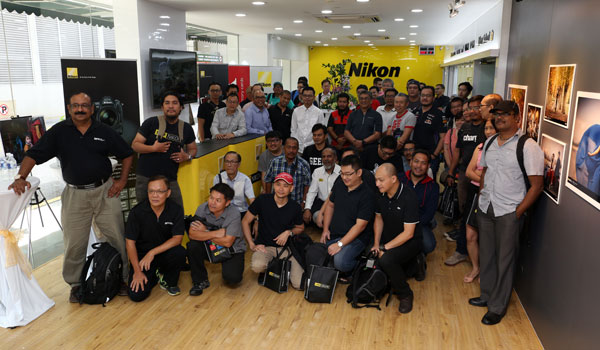 More information about the Nikon D5 and D500 can be obtained by visiting www.nikon.com.my.