Media Workshop: Kirin 95X chipset by HiSilicon Technologies
Kuala Lumpur (23 June 2016) — You maybe not familiar with the name Kirin 950, but you definitely heard about the latest Huawei smartphone models such Huawei Mate 8, Huawei P9 and Huawei P9 Plus. These flagship models are all powered by the latest chipset from HiSilicon Technologies that boasts higher performance, longer battery life and improved image processing.
HiSilicon Technologies Co. Ltd, formerly known as ASIC Design Center of Huawei Technologies is a fabless semiconductor company founded in 1991. Headquartered in Shenzhen, China, the company has seven major domestic R&D bases around the world. HiSilicon is ranked as the number one fabless company in China according to IC Insights Inc., a semiconductor market research company headquartered in Scottsdale, Arizona, USA. HiSilicon started manufacturing Kirin Chipsets in 2013 and has produced six Kirin Chipsets since. The Kirin 95X series is their latest innovation for the smartphone industry.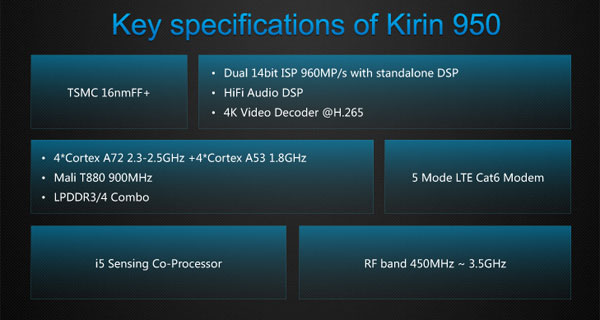 The Kirin 95X series chipset is the first system on chip (SoC) that utilizes the FinFET Plus 16nm technology. The chipset enable performance increment by 40%. The ARM Mali T880 GPU is also first used commercially in the Kirin 95X series chipset where it gives an improved graphic computing power and GFLOPS by 100% compared to the Kirin 930 chipset. By using the Cortex-A72 core, it gives an increased performance by 11% over the Cortex-A57 core. The Kirin 95X series chipset comes with an i5 coprocessor that is four times better than the second-generation i3. It also helps decrease power usage from 90mA to 6.5mA.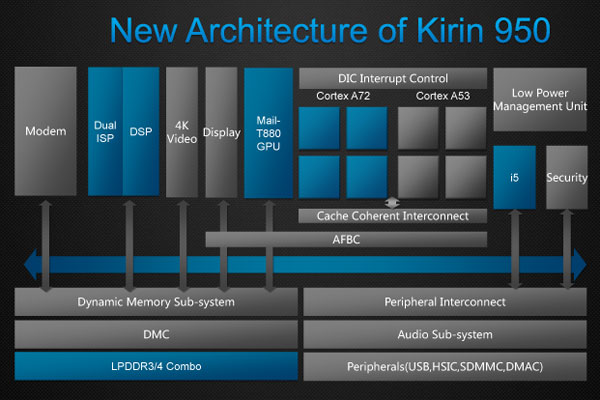 The Kirin 95X series chipset helps on device's battery life by reduce power consumption by 60%. It employs a Cortex-A72 core which provides an increased energy efficiency by 30% over the Cortex-A57 core.
The new chipset also enhances the camera performance on smartphones. Kirin 95X series chipset comes with a new HiSilicon PrimISP with a dual 14bit ISP at 940MP/s. This enable users to have faster focus, better sharpness and more accurate colour and brightness when taking photos. The Kirin 95X series chipset also uses a HiSilicon IVP32 that gives the device features such as night view, panorama shooting, multi-graphic visual noise reduction and multi-graphic HDR.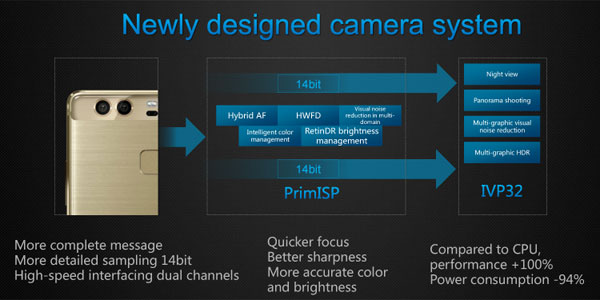 Photo Journalist
Gadgets, Photography, Automobile, Lifestyle