Live Life Non-Stop with the Samsung Galaxy J Series (2016)
Kuala Lumpur (15 June 2016) — In this age of information, we see rich content wherever we go – be it video streaming, casual Web surfing or scrolling through social media pages – so much so the Internet has become such an amenity that it is now synonymous with the millennial's lifestyle. Over the years, data usage has evolved so drastically that we now use it freely and easily on our mobile phones.
Ideal as an all-around smartphone for data-savvy users, Samsung Malaysia Electronics proudly presents to Malaysian consumers the 2016 version of Samsung Galaxy J Series. As an upheaval from last year's variation, the Samsung Galaxy J Series (2016) heightens overall mobile experience for the socially savvy who explore while on-the-go.
It is a common myth to regularly clear background apps to avoid running out of data so quickly, however an optimum data saving mode would be more practical and convenient in the long run. The Samsung Galaxy J Series come equipped with the Ultra Data Saving (UDS) Mode which is capable of compressing data efficiently and restricts background applications to help save data. This way, users can freely log onto their favourite websites worry-free!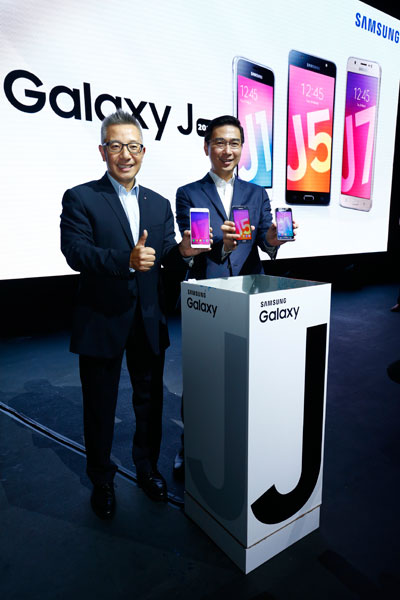 Those days of connecting to a WiFi network just to scroll through Instagram or catch up to the latest "vlog" by your favourite YouTuber will no longer be a deterrent – with the UDS mode, users have proven to save data efficiently up to 62%* on Instagram and 46%* on YouTube! A feature included in the Galaxy J Series, this allows users to save up an average of 50% on their mobile data as well as increasing battery standby time by two-folds – translating to endless hours of fuss-free entertainment.
What more – this function also frees up RAM usage resulting in a faster browsing experience and ultimately enhanced performance!
All Galaxy J-series phones come standard with dual-SIM support. This gives users the flexibility to keep their existing number without porting; while still have another SIM to enjoy the best data and voice service. This is particularly convenient for frequent travelers in managing their Malaysian SIM and international SIM.
"As one of the leading brands in smartphone innovation, we at Samsung wanted to ensure that the Galaxy J Series (2016) fits current consumer needs while delivering better value to consumers. This is why we are also very excited to reveal a promotional bundle package with Yes 4G in order to further enhance our consumers' user experience," said Mr Lee Jui Siang, Vice President, IT & Mobile Business Unit, Samsung Malaysia Electronics.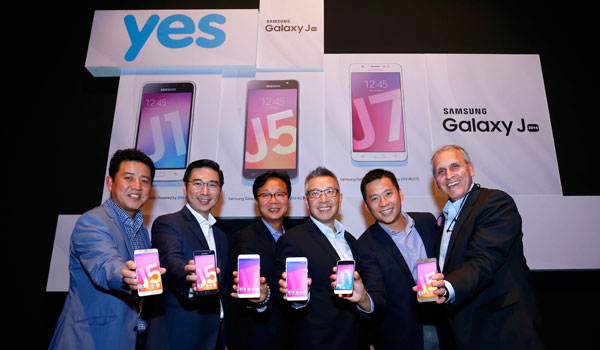 By purchasing any one of Samsung's 2016 Galaxy J Series smartphones with Yes 4G's SIM card bundle pack, users will receive a free Yes 4G LTE Prepaid SIM Card with 30GB data valid for 2 months. Now users can surf more yet save more!
"We are proud to have built the nation's first 4G network with a massive 85% population coverage," said Mr. Wing K. Lee, CEO of YTL Communications Sdn Bhd. "As Malaysia's 4G champion, we have updated our entire network with the most advanced LTE service complete with VoLTE (Voice-Over LTE) — another Malaysia's first. To celebrate this major milestone, we are glad to offer owners of the Samsung J Series (2016) our blazing fast 4G LTE speed and High Definition Voice Service built for us by Samsung. Stay tuned for our official 4G LTE launch on 30th June for the unveiling of our innovative service plans!"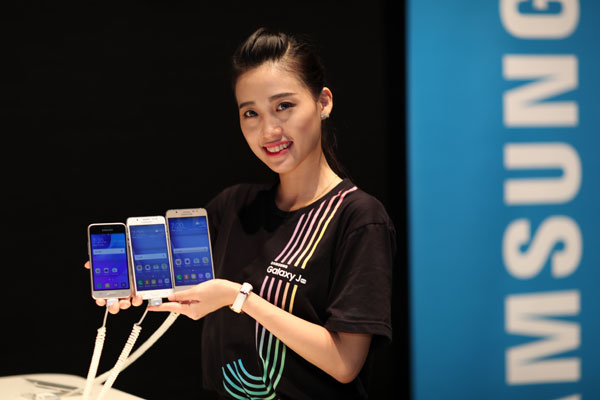 The Samsung Galaxy J1, J5 and J7 (2016) will be available beginning 16 June 2016 at all Samsung Experience Stores and authorised dealerships at a recommended retail price of RM449, RM849 and RM1,049 respectively (inclusive of 6% GST). The smartphones are offered in three colour options – Black, White and Gold.
For more product information, please visit www.samsung.com/my.