Kre8tif! Conference 2016 is Back to Amplify and Inspire Local Creative Content Innovators
Kuala Lumpur (1 June 2016) — The fifth Kre8tif! Conference by the Malaysia Digital Economy Corporation (MDEC) is back again this year, taking place over two days from 1 to 2 June 2016 at the Aloft Kuala Lumpur Sentral. With the tagline 'Kre8 Momentum', the Kre8tif! Conference 2016 is aimed at inspiring the growth of Malaysia's creative content industry – sparking innovation and exploration of the major trends across the creative sector.
The international creative content conference was launched by Hasnul Hadi Samsudin, Director of Creative Content & Technologies at MDEC who has long championed MDEC's efforts towards providing the right platform for budding Malaysians to showcase their talents to an international audience. He enthused, "Malaysia continues to show massive potential in the creative content industry, year after year. We have witnessed some really amazing talents emerge in the past and we have helped them to fulfill their potential, but the challenge remains in providing others with a similar path to success. A platform like Kre8tif! Conference can provide emerging home-grown talents with that much needed support, and we are confident it will open doors to bigger opportunities for them."
He added, "We are moving faster than we predicted in reaching the goals we have set. In 2015, the local animation industry recorded a remarkable growth by 52% in exports based on contributions from key companies such as Animonsta, Giggle Garage, Tau Films and Les Copaque. Malaysia's gaming market is also expected to grow 16.2% to RM 585.30 million by the year 2017. With conferences like Kre8tif!, we hope emerging talents in Malaysia can take great pointers from the main players and continue challenging themselves to create top-notch quality content."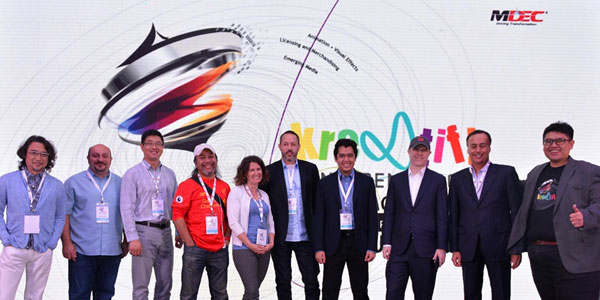 Kre8tif! set to spur creativity amongst local and regional talents to greater heights
The conference covers three main areas of the business & technical aspects for attendees to focus on – animation, visual effects and licensing & merchandising. There will also be workshops in collaboration with the International Licensing Industry Merchandisers' Association (LIMA) , Tau Films & John Hughes Institute, and sharing sessions among avid practitioners and leaders in relevant industries such as the digital content, arts, IP valuation & protection and the entertainment fields.
Some of the key industry leaders and pioneers lined-up for the conference include:
Charles M. Riotto – President and CEO of the LIMA, the world's leading trade group for licensing marketing professionals with over 1,100 member companies worldwide. Under Riotto's leadership, LIMA's global footprint expanded significantly with international membership growth of more than 90%, and the establishment of offices in London, Munich, Tokyo, Hong Kong and Melbourne, as well as representation in seven additional countries.
Christopher Bremble – CEO and founder of Base FX. The company started with 12 artists and has grown to more than 400 staff with over 150 film projects completed.
Jen Bahan – Character Rigging Supervisor at Tau Films. Bahan leads global rigging and technical animation teams for projects involving feature films and themed entertainment. She supervised rigging and technical animation (cloth/hair sim) on Oscar-nominated projects such as Golden Compass (2008) and Snow White and the Huntsman (2012) at Rhythm & Hues (R&H) Studios. She was also on the rigging team at Blue Sky Studios for projects such as The Peanuts Movie (2015) and Ice Age: Collision Course (2016).
Jon Meier ­– Look Development and Lighting Supervisor at Tau Films. Meier supervised lighting and environments on award-winning feature films such as Life of Pi (2012) and Happy Feet (2006) at Rhythm & Hues (R&H) Studios. Recently he became Senior Technical Director at Sony Pictures Imageworks (SPI) on Hotel Transylvania 2 (2015) and Set Visualization and Lighting Technical Director at MPC for the feature film, Jungle Book (2016).
Leah Hoyer ­– Studio Director with ArenaNet. She oversees the story development of Guild Wars 2. Previously, Hoyer worked in the Narrative Design department at Microsoft Studios for Xbox One projects such as Sunset Overdrive, Killer Instinct and Quantum Break.
Shuzo John Shiota ­– President and CEO of Polygon Pictures, Tokyo's renowned full service digital animation studio in Asia with a history of over 30 years. Polygon now holds 300 artists in its studio in Tokyo and its subsidiary in Malaysia, Silver Ant PPI. Shuzo is an Emmy Award-winning producer and has served as a jury in many prestigious international competitions, including SIGGRAPH, Prix Ars Electronica and DIGICON6, among others.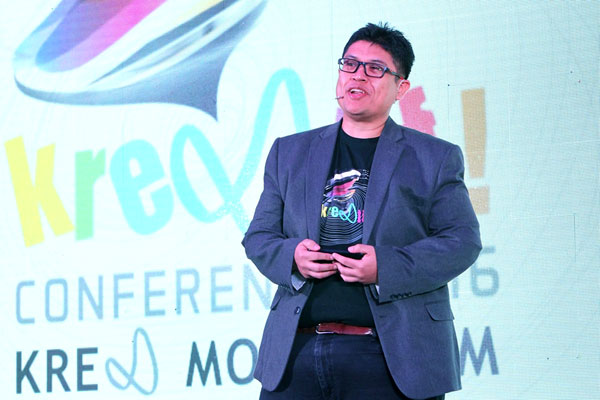 Creative Centre Network Partners
One of the Creative Content and Technologies (CCT) Division's ongoing strategies is to continue building the local Animation and Games Capacity. They are now in the process of creating a "Creative Technologies Infrastructure Support" by strengthening their relationship with incubators around the country of whom they call their "Creative Centre Network" partners.
For the past years CCT has been working closely with their partners, namely Creative Incubation Centre (CiC) KL Sentral, the Sabah Animation Creative Content Center (SaC3), Media and Game Innovation Centre of Excellence (MaGIC-X) Johor and Accelerator for Creative, Analytics & Technology (@CAT) Penang.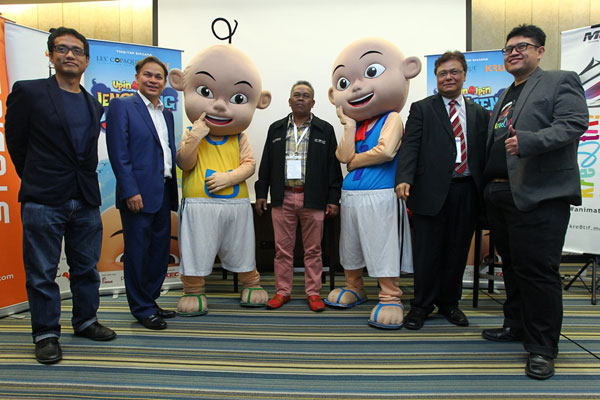 The main objective of this partnership is to leverage on all programmes, events and services offered to adopt a more focused and coordinated effort to help catalyse the growth of the nation's digital economy, more specifically the creative content industry.
For more information on Kre8tif! Conference 2016, please visit http://kre8tif.mdec.my/