The world first machine to feature EYE-Tracking Technology and Desktop Gaming redefined
Kuala Lumpur (12 May 2016) — MSI Gaming series is masterfully engineered to be gamer's weapons of victory that make them shine on the world stage. The core of MSI's innovation remains an unwavering commitment to provide  Intel® Core™ i7 processor offers gamers great adaptive performance coming from smart features including 4 core 8 threads hyper-threading, extra GHz on demand which provides gamers an automatic burst of speed whenever it is needed. Gamers can enjoy great performance that adapts as they play.
MSI's goal is to become the most trusted name in gaming and eSports. MSI is also an active participant in international gaming tournaments cooperating with the gaming giants Blizzard and ESL. Unanimously acclaimed by gaming enthusiasts and eSports players around the world, MSI is proudly the world's leading gaming brand!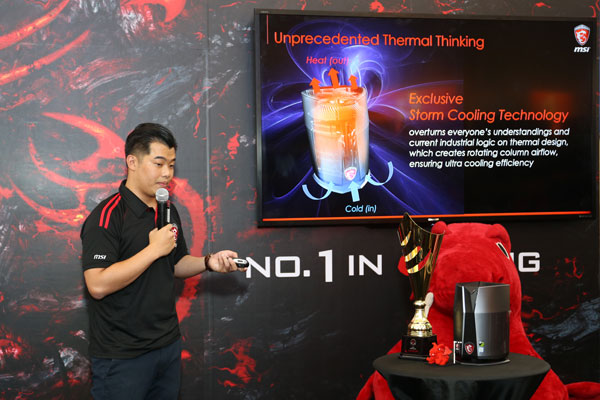 GT72S Donimator Pro G Tobii, Powerful Machine and World's First to Feature Eye-Tracking Technology and NVIDIA G-SYNC
MSI partners with Tobii Tech, the global leader in eye-tracking technology, to integrate eye-tracking function into the GT72S gaming laptop. With this technology, the GT72S will offer deeper game immersion and most realistic experience available. MSI first highlights the GT72S Donimator Pro G Tobii gaming notebook in South East Asia, Malaysia, Kuala Lumpur, for visitors to experience eye-tracking technology.
GT72S Donimator Pro G Tobii is powered by 6th Gen. Intel Core i7-6700HQ processors GTX 980M 8GB GDDR5 graphics with G-SYNC feature. G-SYNC's revolutionary performance is achieved by synchronizing display refresh rates to the GPU in the GeForce GTX-powered system, eliminating screen tearing and minimizing display stutter and input lag. The results are instantly appearing scenes, sharper looking objects and super smooth gameplay. GT72S that packs powerful NVIDIA® G-SYNC technology will give gamers a stunning visual experience and a serious competitive edge.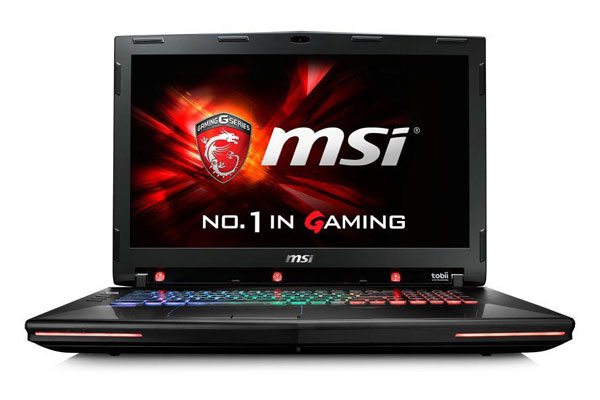 Revolutionary ID Design: Desktop Gaming Redefined
Spending more than 2 years, MSI conquers "the bigger the more powerful" stereotype of a desktop PC by introducing the Vortex G65. MSI's research and development team manages to embed F1 level system performance, overclockable CPU and Nvidia SLI graphics, into a compact 6.5-liter, 27.8cm high, metallic silvery grey finish chassis.
Vortex G65 delivers ultimate performance and extreme functions to gamers just as Formula 1 level racing car to the highest class auto racing competition. Like an officially designed racing car, Vortex G65 has taken all circumstances into consideration for its product design. Users hence don't need to MOD the machine anymore for the Vortex G65 already being the most compact, powerful and the coolest of all current generation desktop PCs.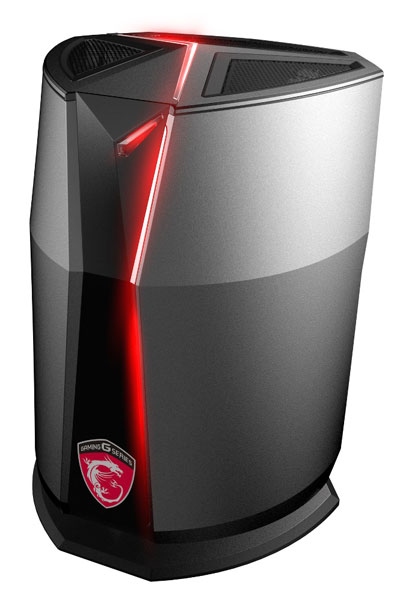 Desktop Intel Core i7-6700K processor up to 4.6GHz and Nvidia GTX980 SLI Graphics
Vortex G65 6QF SLI is powered by Intel Core i7-6700K, permitting users to overclock and stretch the system from the basic 4GHz up to 4.6GHz. Astonishing visual performance is guaranteed by dual Nvidia GTX980 8GB GDDR5 graphics cards, a 2048 CUDA Cores GPU requiring much less power consumption, and easily reaching P2,1000 on 3DMark 11 under SLI mode.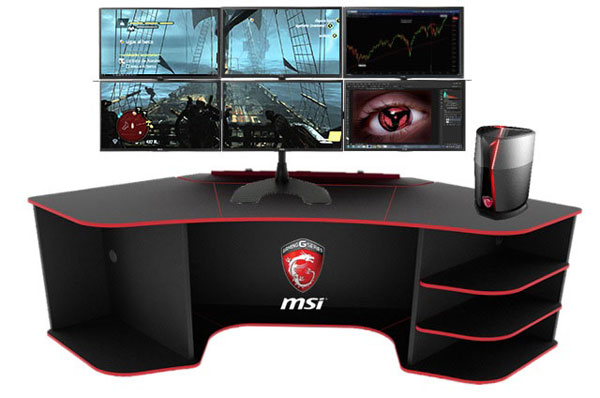 1st VR Ready Notebook
To experience and enjoy the impressive world of Virtual Reality, high-performance hardware is required. MSI, world leading brand in high-end gaming and eSports, provides the right advice to make sure your system is VR Ready. Integrating the very best of cutting edge technologies in recommended MSI VR gaming rigs for smooth performance, MSI and our VR partners together bring gamers an extremely realistic VR experience where games come alive.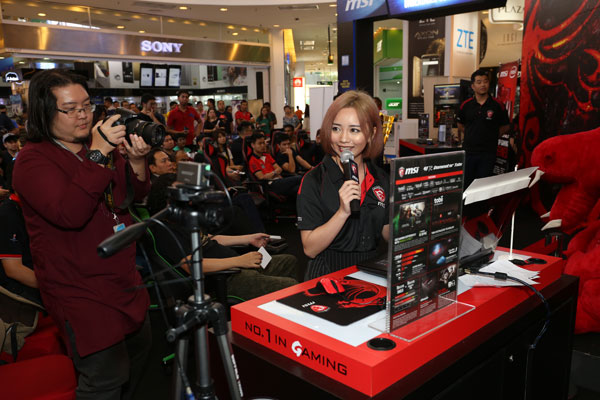 Future Evolutions
MSI aims to lead the way in the e-Sports scene in Malaysia, and already has plans for plenty of tournaments throughout 2016. These tournaments and gaming-related events will foster a better and larger e-Sports community in Malaysia, and showcase MSI products as the No.1 brand in gaming. For more information, visit here.