Huawei is the New Choice with the P9
Bali (5 May 2016) — Huawei, one of the world's leading smart mobile device brands, said it has its consumers and partners in its Southern Pacific markets to thank for their making Huawei the new choice of mobile phones in the region.
Citing its stellar recent 2016 first quarter performance growth, regional executives at its Consumer Business Group's inaugural Southern Pacific Brand Conference in Bali showcased how the brand has seen improved acceptance among consumers. Most notably, Huawei bucked the trend to ship 28.3 million units globally, a solid 64% year-on-year increase while total global smartphone shipments declined 3% YoY in 2016 Q1.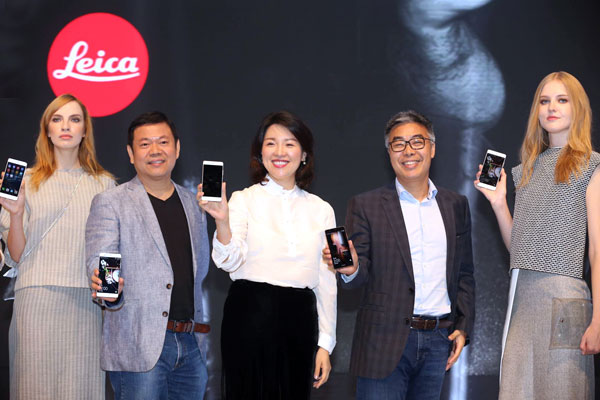 For Huawei, it was a great start to the year to nudge the No. 3 global smartphone player towards its global target of 140 million smartphones shipped in 2016. Shipments within its Southern Pacific markets jumped more than 50 percent YoY for 2016 Q1.
Huawei's partners in the region have paid heed to the shift in consumers' choice; the brand has enjoyed improved acceptance amongst partners who offer a full range of Huawei's high-end mobile phones, tablets and wearables up front and centre.
Over the last six months, all key network operators in the region have begun to offer Huawei smartphones via post-paid bundling that is easily available across all their retail outlets. Similarly, key retailers are more confident of the brand's offerings; they now carry a full range of Huawei products with greater willingness to invest in higher ASP (Average Sales Price) models.
This has resulted in Huawei's presence in the Southern Pacific region expanding into more than 10,000 stores, an increase of 40% compared to 2015, and a staggering increase of 1000% since 2014. Plans are afoot for more stores within these markets including adding to its five advanced experience stores and 87 experience stores.
According to Peter Tong, President of Huawei Consumer Business Group Southern Pacific Region, a significant highlight of the Huawei's performance in 2015 came from its Consumer Business division which reported an annual worldwide revenue of USD20 billion, a 73% year-over-year increase.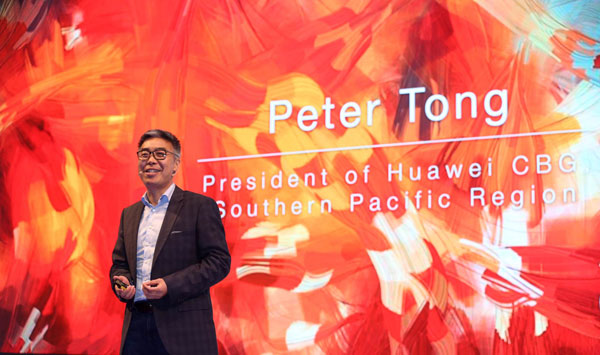 "Thanks to consumers, partners and media, Huawei has already become the new choice. But we will not stop there. With your continued support, in the next two years, we want to become consumers' most loved brand. We will expand our retail presence and offerings with world class after-sales service to grow our market share across this region to 15%."
"We will do so by sharpening our focus, by persevering with R&D and by achieving breakthroughs to arrive at smart devices so intelligent in function and beautiful in form.  We will continue to listen to consumers and deliver beyond their expectations; by identifying their needs, our devices will deliver the necessary benefits to improve their lifestyles," Tong said.
He said that Huawei's partners were their allies. The continued investment to ensure its partners' health was part of the company's strategy that has seen positive sentiment around the brand grow 25 times in the last six months.
Indeed Huawei has undergone a transformation; industry and brand analysts agree that brand perception has improved significantly since the launch of its smart watches, Nexus 6P, MateBook and the recently launched dual lens P9.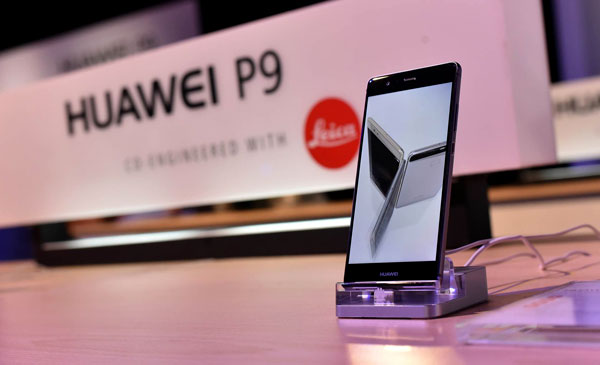 To that end, Huawei has partnered with different industries such as entertainment, arts and sports and brought new perspectives to its mobile devices to drive the new choice for consumers. Recently, Huawei announced partnerships with leading Hollywood actors Henry Cavill who features in the Huawei P9 campaign alongside Scarlett Johansson and are both global product ambassadors for Huawei P9 series. The actors are joined on the Huawei P9 campaign by world-renowned photographers including iconic fashion photographer, Mario Testino, Mary McCartney and National Geographic World Press Photo Award winning photographer, David Guttenfelder.
These are in addition to Argentine and FC Barcelona superstar, Lionel Messi, who, Huawei unveiled as a global ambassador, earlier this year.
Henry Hsu, Chief Operating Officer of Huawei Consumer Business Group Southern Pacific Region Huawei shared that Huawei is relentless in its commitment to create excellent products and build a "modern classic" brand, delivering the best user experience to consumers.
Hsu said: "Huawei is seeing the rewards from the deployment of a consistent brand marketing and communications approach in recent months, including the usage of unified visuals that have been cascaded right through to the consumer."
"We make the time to understand the cultural background and consumers in this region so we can understand their needs."
"This way we can not only improve our products but better communicate on our devices' benefits that resonate with the desires of consumers. Going forward, the experiential encounter at retail outlets will be a key effort to enable customers to interact with our phones."
Innovation is a long term investment for Huawei and in 2015, the company invested USD1.43 billion in R&D for its consumer business. 
These investments have borne fruit with the release of a host of high-end smartphone devices that has delighted consumers, the latest of which are the Huawei P9 range. The Huawei P9 and P9 Plus are results of the first collaboration between Huawei and the global iconic camera brand Leica following an agreement of a long term partnership that was announced in February.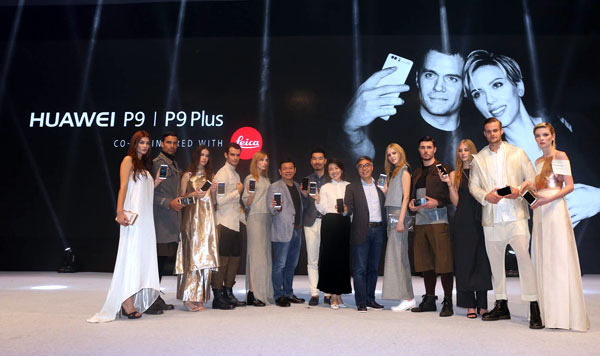 Based on significant technological collaboration between Huawei and Leica around many aspects of the camera, including optical design, imaging quality, image data processing, optimization, and the mechanical construction of the camera module to the graphic user interface, the P9 and P9 Plus are equipped with a stunning dual-lens camera in a smartphone, which sets a new benchmark in smartphone camera technology, with more light and better clarity, to capture brilliant colour and striking black and white images in true Leica style.
According to Luke Au, Southern Pacific Handset Product Marketing Director at Huawei, the P9 further provides consumers with a new choice of premium devices; it will contribute towards Huawei's growth in the medium and high-end smartphone market worldwide, and as early as the end of May within the Southern Pacific region.
"With more than 90% of consumers identifying cameras as key purchase factor, it is no longer about taking photos. The P9 delivers on the sophisticated needs of consumers in capturing moments and improving the lives of their loves ones," Au said.
Held on the beautiful island of Bali, Indonesia, the three-day conference saw Huawei's senior regional Consumer Business Group executives share updates on Huawei's business, brand and mobile devices with over 900 dealers and media from countries such as Australia, Fiji, Indonesia, Malaysia, New Zealand, Papua New Guinea, Philippines and Singapore.
Huawei mobile devices are available in more than 180 countries and 16 regions worldwide through cooperation with over 1,300 channel partners; its Southern Pacific region continues to be one of its most important markets. To that end, Huawei has built its Asia contact hub in Malaysia to provide a seamless customer engagement experience but also as a major acknowledgement of its commitment to this region.
For more information please visit here. Photo Journalist
Gadgets, Photography, Automobile, Lifestyle