Reebonz introduces Closets as a platform to sell and buy pre-owned Luxury
Petaling Jaya (28 April 2016) — Reebonz, the trusted online platform for buying a wide range of new and pre-owned luxury products challenges everyone to go through their closets in the name of fashion. Reebonz' latest innovation is Closets, a community and a platform for luxury fashion lovers to buy and sell pre-owned luxury fashion with ease, and with the confidence that all products are expertly authenticated with quick delivery.
Available on both the Apple iTunes Store and Android Play Store, Reebonz Closets is free for download.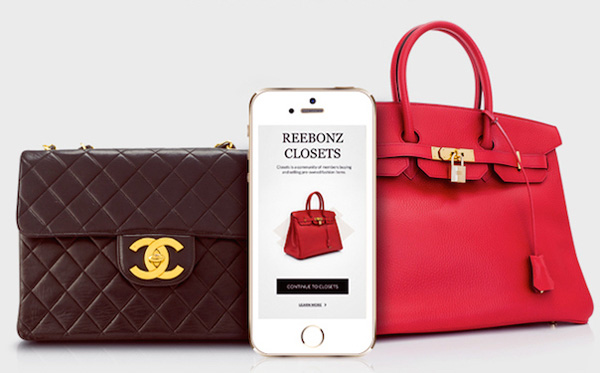 What's In Your Closets?
Sometimes we outgrow accessories we used to love. Sometimes designer gifts from loved ones and friends don't complement our personal style or personality, or are the wrong size, color or are so outstanding that we can only use them once.
You probably have a designer item matching these descriptions, somewhere in your closets. Unused and taking up space; and holding you back from getting something that is more you.
It's time to reach for Reebonz Closets.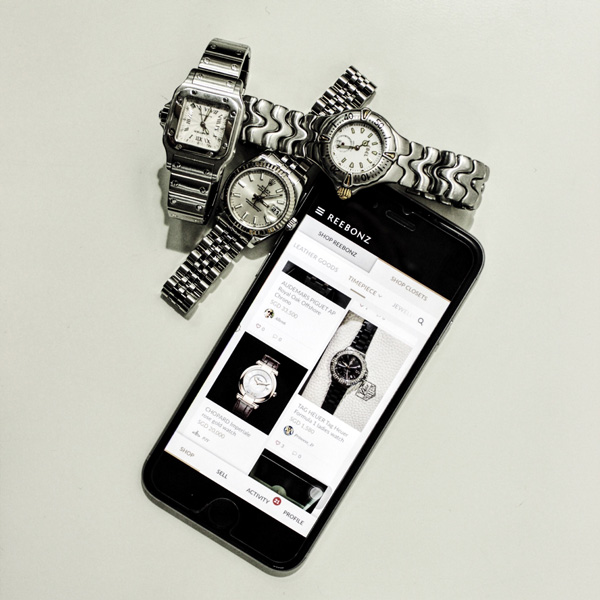 Why Reebonz Closets?
If you have found something in your closets that you wouldn't mind parting with, download the Reebonz app, then snap photographs of the item you want to sell, upload it and list. Once the item is listed, the in-app chat feature allows the seller to send more pictures to potential buyers. No more awkward meet-ups with buyers or sellers as everything can be managed, discussed and negotiated in-app.
Similarly if you would like to buy pre-owned luxury items, download the app and search for what you want, then start the negotiation process with the seller.
Reebonz has a community of more than 3 million registered luxury lovers allowing your pre-owned items to reach an audience that appreciates luxury and knows its value. This will result in enquiries from genuine prospective buyers, saving you time.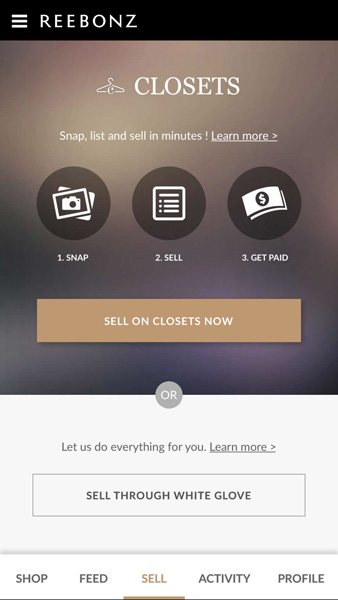 To manage the expectations of buyers and sellers there is a minimum selling price: accessories from RM 600, bags from RM 800 and shoes from RM 600, with other leather goods starting at RM 500.
Reebonz Closets provides a high payout with only a 10% commission on the sale. There are no other costs to the seller, and payment is guaranteed.
Once payment has been made to Reebonz, the Reebonz Team will pick up the items within three business days at the seller's convenience, scheduled within the app. Items are then sealed in tamper-proof bags, observed by the seller, before delivery to the Reebonz office for authentication.
Closets Authentication
Experienced Reebonz Atelier will then professionally authenticate the items. Only certified authentic luxury items will be delivered to the buyer, with a reasonable delivery charge of RM20.
No-Questions-Asked- Refund Policy
Reebonz Closets has a no-questions-asked refund policy. Should buyers be dissatisfied with their purchase, they could make a request for return or refund within three-business day upon receipt of the item.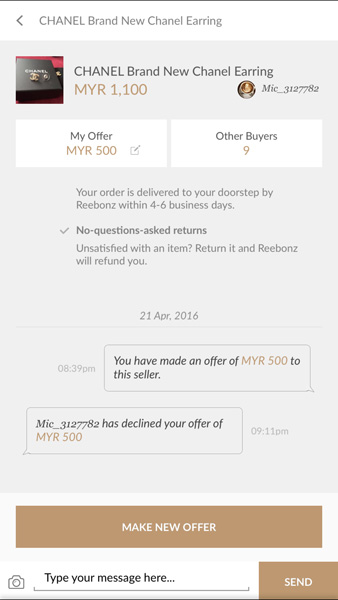 What Closets' Users Say
For 36-year-old fashion buyer Ms. Corrine Ling, Reebonz Closets has helped her manage her overflowing closets! She is one of the platform's most active sellers, and has sold more than 40 luxury items over the past six months.
"In my line I need to have the IT accessories of the season, every season. I take good care of my bags, shoes and belts, and they see little wear. I love them all but had to sell some because I have no space. Once I started with Closets, I got to refresh my wardrobe more frequently, and can make someone else happy when they can get pre-loved luxury for less. I find it very easy to use, and the convenience of having everything arranged within the app suits my lifestyle," said Ms. Ling.
Ms. Joanne Wong, final year design student is by her own admission an avid fashionista with an eye for classic bags and shoes.
"I love timeless bags because of the craftsmanship, but many of these are no longer available at retail, or are beyond my budget as a model and freelance designer. Closets gives me access to these beauties for less, with the assurance that they are authentic, from trusted sellers. I am delighted with all three of my purchases, the process was simple with the sellers open to negotiation," explained Ms. Wong.
Technopreneur and mother of one, Puan Sara Anuar uses Reebonz Closets to sell and to buy, as well as to chat with members of the community on their wish list items.
"What I need in bags has evolved over time. Petite bags are in fashion but can't double as baby bags while  messenger bags keep my hands free to wrangle the baby but don't look polished at corporate meetings.  As I've moved up the corporate ladder, my go-to brands have become more exclusive. Closets gives me the freedom to change up my style in a more sustainable way because I don't need to throw bags I have outgrown away, and I can get bags that suit my current needs for less. The Closets community is supportive and some are now my friends who I consult on what I should buy next, or what I should sell," Puan Sara said.
Please visit here for more information on Reebonz Closets.