MSI presents Incredibly Smooth Gaming Powered by WTFast GPN
Taiwan (1 April 2016) — MSI, a world leader in high-end gaming hardware, now has an exclusive partnership with world-renowned WTFast software. MSI fans who purchase specified products and login will get the free WTFast premium version for two months. Gamers can gain the upper hand in the fierce gaming battle through the exclusive and optimized network.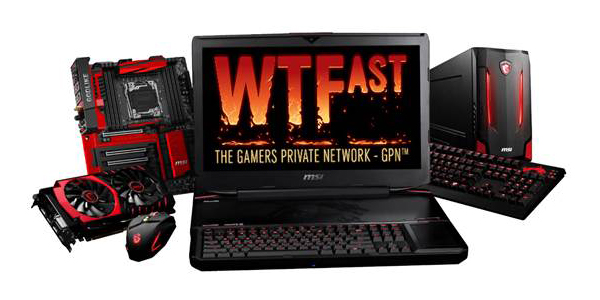 WTFast Gamers Private Network (GPN) is currently the best choice for online battle game optimized for Massively Multiplayer Online Role-Playing Game (MMORPG), such as Starcraft, Final Fantasy and Multiplayer Online Battle Arena (MOBA), such as League of Legends, DOTA2, Heroes of the Storm … etc. Through the global network of over 100 servers, WTFast built an exclusive gaming highway, can be reduced 30~60% of the explosion Ping, 70~90% of the speed deviation and 70~90% bad router hops so as to enhance the network speed and quality beyond other opponents.
"The embedded Killer network performance of MSI gaming rigs has been unanimously affirmed by all gamers. Now, they will run with redoubled power when carrying WTFast proprietary gaming network, fully unleashing gamers' infinite potential," says Sam Chern, MSI Global Marketing Director.
For more information, please go to WTFast website.