LG Convention 2016 debuts Spectacular Innovations
Kuala Lumpur (21 April 2016) — LG Electronics (LG) unveiled its latest range of innovations at the LG Convention 2016 today. Themed 'Future of Home', the convention played host to some of the world's leading home entertainment and home appliance technologies that is set to transform the way people live, work and play. LG Convention 2016 will be headlined by three innovations namely the LG 4K OLED TV, LG TWIN Wash™ and LG CordZero™ series.
"Our customers have always been the focal point of our business. That is why we strive to offer the best innovations to them every year. The LG Convention 2016 themed 'Future of Home' is yet another opportunity for the brand to introduce award winning innovations that are recognised globally for its achievements – offering superior technology, aesthetic designs, high performance and energy efficiency. A combination that will be a driving factor to continuously enrich the lives of our customers in Malaysia," said David Oh Managing Director, LG Electronics (M) Sdn Bhd.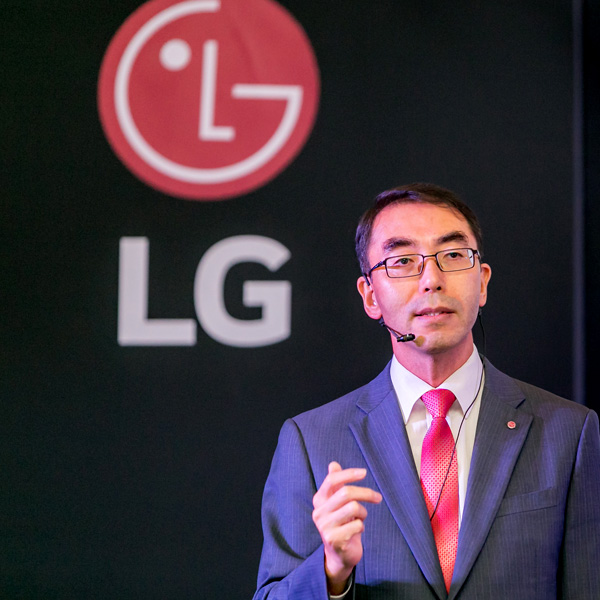 LG is committed to creating products that deliver energy savings without sacrificing performance or style. The brand is recognized by the U.S. Environmental Protection Agency (EPA) with the 2016 ENERGY STAR Partner of the Year–Sustained Excellence Award for continued leadership in protecting the environment through energy efficient home entertainment and home appliance products.
LG 4K OLED TV
LG is already perceived as a pioneering company in OLED display technology with virtually little to no real competitors – creating 'A Whole New Category of Television'. The 4K OLED TV is a complete package offering high dynamic range (HDR), infinite contrast ratio and slimmer design. The 4K OLED TV recently won the coveted Innovation Award in CES 2016 for its superior display, making it a must-have feature in every living room.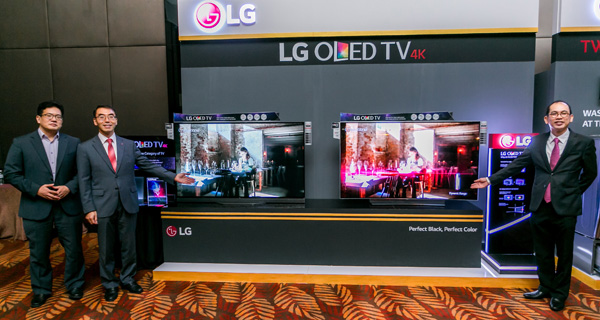 The 4K OLED TV is enhanced by high dynamic range (HDR), a technology that provides infinite contrast ratio for unmatched clarity. Colours are more realistic when the TV can display the whitest of white and darkest of black resulting to superior image quality. This ability ensures that images are displayed in perfect black as well as in vibrant colors, making LG's 4K OLED TV the ideal medium for HDR and Dolby Vision viewing.
Additionally, the LG 4K OLED TV is very different from the conventional LCD displays whereby the LED backlight locally dims the entire sections of the screen. The self-lighting pixel technology in the OLED enables each pixel on an OLED panel to switch on and off independently resulting in crisp, vibrant colors and shadow details, even when bright objects are directly next to deep, dark areas.
The LG 4K OLED TV boasts a slick appearance and chic charms while maintaining the distinctive design of LG's premium OLED televisions. Complete with the company's unique Picture-on-Glass concept- a  technology introduced for the first time in this market – the LG 4K OLED TV exudes an aura of class and sophistication while bridging the gap between modern trends and timeless style. The polished LG 4K OLED TV is approachable from any angle, effortlessly blending into any environment. The LG TV sustains itself on a strikingly elegant stand, which also comes with an integrated Sound Bar speaker by Harmon/Kardon.
LG TWIN Wash
LG's twin load washing machine features a world's first – its revolutionary TWIN Wash™ System that helps users wash two loads of laundry at the same time. Besides the reliable top-load and front-load washers, the TWIN Wash™ System is a new category of washing machine introduced by LG to further enrich user experience. With a space-efficient mini washer in the pedestal, overall cycle times are reduced with two wash cycles happening simultaneously via its separate compartments. The TWIN Wash™ System also has the added benefit of allowing users to separate their laundry – delicate from regular clothes, whites only from coloured clothes, heavily soiled from normal wear. This will not only promote hygiene but also extend the lifespan of your laundry.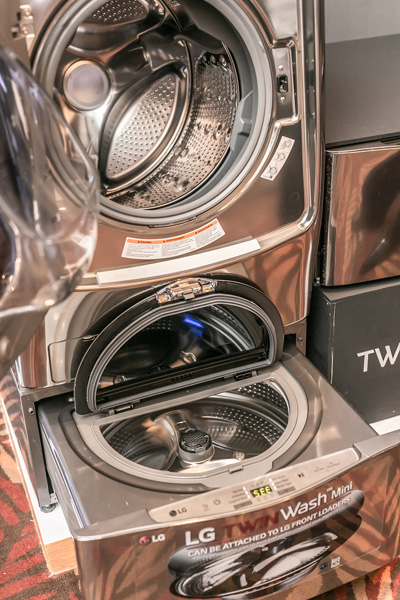 The ergonomic design of LG's new washer-dryer pair takes convenience to a new level. The door is conveniently aligned with the drum's centre, positioned higher than other conventional models. It is also tilted to a more accessible six degree angle, so users don't have to bend over as much to put clothes in or remove them. Visibility with the door closed is also increased and the newly designed sliding detergent box at the top reduces the likelihood of messy detergent spills.
LG's TWIN Wash™ was recently named "30 Most Innovative Products for 2016" by a leading home magazine, Better Homes and Gardens Beautiful Kitchens & Baths, marking an industry-first for home laundry innovation.
LG CordZero
Another first from the Home Appliances segment is the LG's CordZero™ series featuring a Canister, Handstick and Hom-Bot. The CordZero™ Canister powered by RoboSense™ is introduced for the first time in Malaysia – a technology that follows users around during cleaning without having to drag the cylinder around on its hose. The CordZero™ Handstick features an innovative built-in lithium-ion battery Dual Power Pack™ providing 200 watts of suction power and continuous cleaning for up to 40 minutes in regular power mode. LG's Hom-Bot continues to be people's favourite thanks to its smart, powerful and fast cleaning feature. Enabled with self-learning technology, the Hom-Bot remembers your cleaning history, ensuring that every corner of your house is spick and span – including common out-of-sight locations.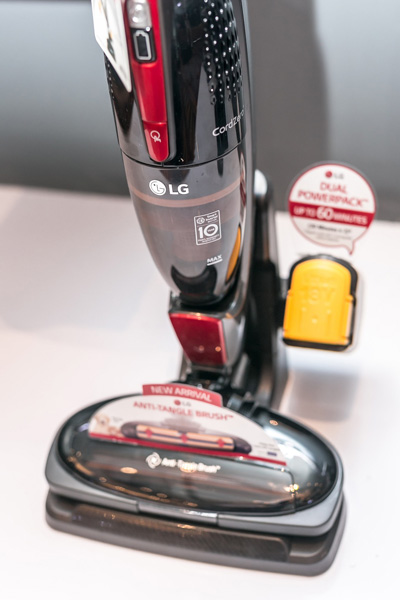 Additionally, the CordZero™ series employs LG's Smart Inverter Motor™ for superior performance with improved efficiency and durability in a compact size. The LG CordZero™ series raises the bar in convenience with no power cord to repeatedly plug and unplug, enabling consumers to clean freely from room to room without any tangling or hassles, and helping to reduce overall cleaning time.
The LG Convention 2016 also featured other LG innovations namely the SUPER UHD TV, home speakers, refrigerators, top load and bottom load washing machines, air conditioner, dishwashers and many more. To find out more, please refer to the LG product info sheet included in the link or visit www.LG.com.
4Kappliancesconventionelectronicsfuture homeledLGtvvacuumwashing machine