Leagoo Shark 1 – The only one you need
Kuala Lumpur (27 April 2016) — LEAGOO ups the ante for the basic smartphone segment today with the brand's new flagship device – the LEAGOO Shark 1. Melding LEAGOO's proven capabilities in mobile communication industry, as well as people-centric product design philosophy, the Shark 1 is not just the amalgamation of style and substance, but offering a viable solution to modern-day consumers' lifestyles. Collaborating with local heartthrob Zul Ariffin, LEAGOO aims to build greater connection with local consumers as the brand expands its foothold in Malaysia.
The fruit of LEAGOO's constant pursuit for perfection, the LEAGOO Shark 1 is equipped with all the innovative features from its predecessor, while addressing the shortcomings of a basic smartphone. The new flagship ticks the boxes for two of the main factors people look into when they opt for a smartphone – longer lasting battery life and larger screen display.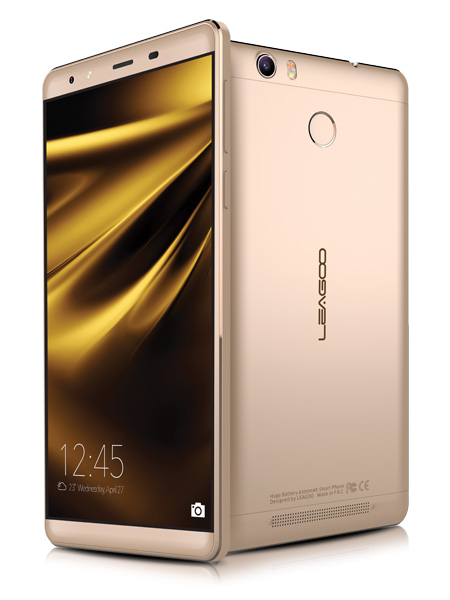 Bigger is Better
'How long can your phone last after a single charge' could be one of the topics most people have had in their conversations. Equipped with a 6,300mAh Li-Po battery, the LEAGOO Shark 1 is capable of lasting up to 45 days on standby with a single charge. For general usage, the LEAGOO Shark 1 lasts up to 3.5 days and up to 2 days with heavy usage. Consumers can now bury qualms over having to recharge their smartphones a couple of times a day, and carrying adaptors and power banks everywhere they go.
The LEAGOO Shark 1 also comes equipped with Reverse Charging functionality that enables users to charge up to 2 other devices at once. Users do not have to wait ages to have their devices to be powered up, as charging time is also extremely fast with Pump Express Flash Charge 9V/3A technology. A 30-minute with the power adaptor gives LEAGOO Shark 1 users a full day's usage without having to recharge in between.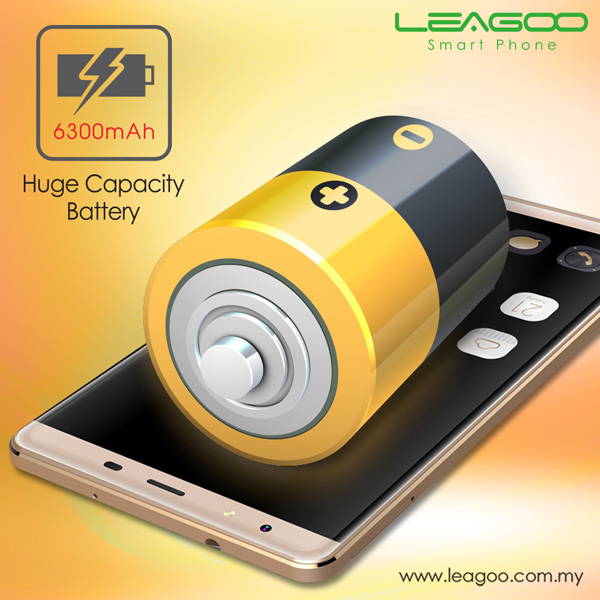 Watching videos on the LEAGOO Shark 1 is surely more enjoyable with its Full HD 6-inch LG LTPS display technology, with improved brightness and lower power consumption. With pixel density of 368ppi, the LEAGOO Shark 1 provides greater clarity and details – ideal for videos and multimedia content. Wrapped with the strongest 4th Generation Corning Gorilla Glass, and combined with 2.5D Arc Edge process, the LEAGOO Shark 1 display is tough, scratch-resistant, smooth and beautifully thin.
"LEAGOO believes that design is the soul of a brand, and great product design offers more than just bragging rights, but a smart solution that truly addresses consumers' lifestyle demands and dynamics.  With the Shark 1, we are on a mission to unclutter consumers' lifestyle from one too many devices and peripherals, giving them the only smartphone they truly need for work, leisure and staying connected," said Dato' Calvin Chan, Chief Executive Officer of LEAGOO Malaysia.
Designed to be Awed, and to Perform
Carrying a large battery capacity is no excuse to compromise on design, and the LEAGOO Shark 1 comes with a dynamic metal Unibody design, 8.5 mm in thickness and curved edges from side to the corner of the device. The metal frame gives a touch of class, exuding a premium vibe and just so comfortable in your hands. LEAGOO is currently aiming to be recorded in the Guinness World Records for having the largest battery capacity for the below 9mm-thin smartphone category.

Powered by a 64-bit Octa Core Processor coupled with 3GB of built-in RAM, the LEAGOO Shark 1 performs flawlessly when switching between applications or during heavy multitasking. With 16GB built-in ROM, which is upgradable via Micro SD card of up to 128GB, the Shark 1 is built for avid movies, music and game lovers, offering them a seamless experience while using the device.
Power-Packed with Features
Running on Android Lollipop OS and the latest LEAGOO OS v1.2, then Shark 1 is fully packed with new intuitive and trendy features to help users complete everyday tasks with ease, such as redesigned UI (user Interface), a cleaner layout, more beautiful icons, smart mode, battery-optimising mode, float gestures and many more.
The latest generation of Fingerprint Sensor 3.0 from LEAGOO offers an improved fingerprint precision and better response time from as fast as 0.39s compared to the previous generation. The sensor also serves as alternative button or tab for photo-taking, launching favourite apps, and to unlock the device.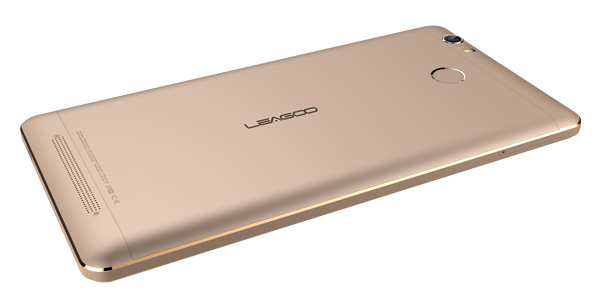 For the Photographer in You
Great moments in life can be captured with the LEAGOO Shark 1 as it comes with a Sony 13MP BSI-2 stacked Rear Camera, a LED Flash that works great in any dark environments, f/2.0 lens and plenty of camera modes to enhance users' photography experience. Along with a 5MP selfie camera and Front LED Flash, users can capture better quality photos in low light conditions with good level of details, little noise, good dynamic range, and pleasing colours. Their selfie experience is further enhanced with LEAGOO's latest Beautification 4.0 with over hundreds of filters and options to choose from.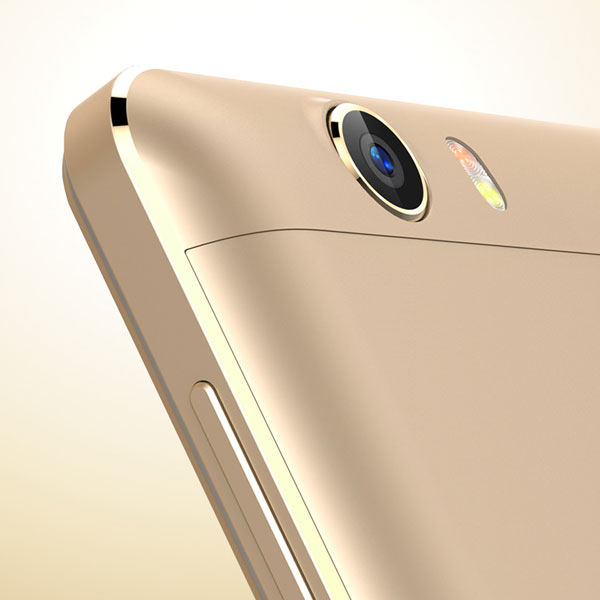 Zul Ariffin: The Face of LEAGOO
LEAGOO brings its brand persona to life with the appointment of Zul Ariffin as its brand ambassador. A bright and shining star in the local entertainment scene, the actor's tough built and versatility in his craft exemplifies the essence of the LEAGOO Shark 1. His personable character is also in-line with the brand's people-centric principle, as LEAGOO sets out to connect and engage with local consumers.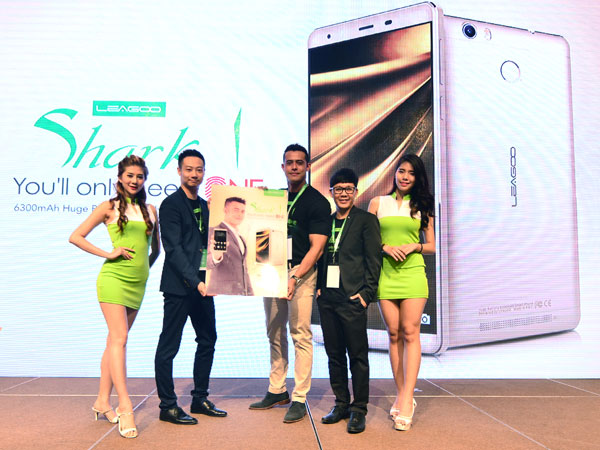 "I am honoured to be the first brand ambassador for LEAGOO, and be part of its journey to create an intelligent ecosystem to consumers through technology.  Being an actor takes me to various places, either for filming or promotional activities. The Shark 1 is a great companion for me to unwind, and I can be assured that I have enough battery to last for days even when I am at places with limited power source or supply," said Zul Ariffin.
Zul will be the familiar face that graces LEAGOO Shark 1's promotional materials, and will work closely with the brand to engage with consumers through social media, events and other activities – all with the aim to bring greater excitement to the Malaysian market.
Price and Availability
The all New LEAGOO Shark 1 is now available in Malaysia with a price tag RM 999 at LEAGOO's flagship store in Low Yat Plaza, and all authorized resellers. It comes with three stylish colour variants to choose from – Modern Gold, Elegant Black and Satin Silver.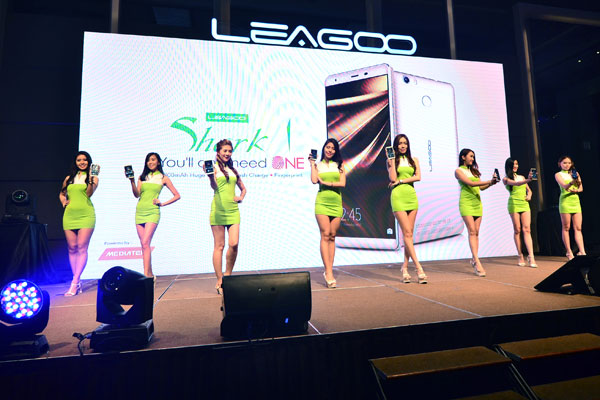 For more information on the new LEAGOO Shark 1, and other LEAGOO smart devices, log on to www.leagoo.com.my. Photo Journalist
Gadgets, Photography, Automobile, Lifestyle