Kuala Lumpur (24 April 2016) — Cyberjaya last weekend played host for the first time ever to the Malaysian leg of the National Aeronautics and Space Administration (NASA) Space Apps Challenge, one of the world's biggest event for the development of innovative and space oriented ideas. Simultaneously held over 48 hours in cities around the world including Malaysia, the two-day hackathon gathered over 100 of our brightest young scientific talents to collaboratively develop solutions that will contribute to space exploration missions and help improve life on Earth.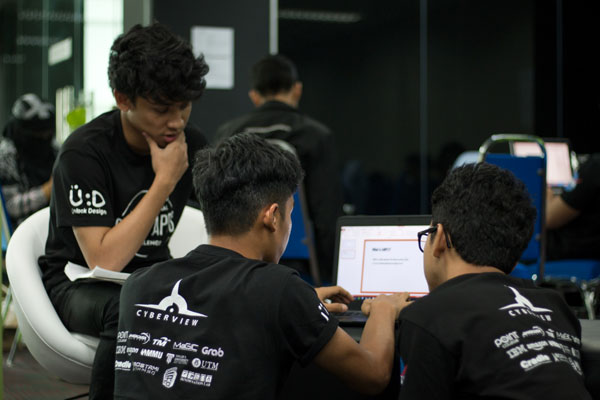 Over the course of the event, the participants used more than 200 datasets, services and tools from NASA to 'hack' their way through 26 challenges across six mission categories: Aeronautics, Earth, International Space Station, Space Technology, Journey to Mars, Solar System and Beyond. Anything built at the event will be free for any global space agency to access.
"Even though the title might prompt you to think that the Space Apps Challenge is just about software applications, the competition is in fact much more than that – one of the big goals is to help the world out with some of the problems we are facing," said Shozo Yamaguchi, Managing Director of UNLOCK DESIGN INTERNATIONAL SDN BHD, the organiser of the event. "Empowered by open data, these participants have come together to solve perplexing challenges in new and unexpected ways. Malaysia has proven itself in recent years to be a hotbed of imagination and the diversity of ideas and perspectives available in the community have resulted in unbelievably amazing projects and prototypes."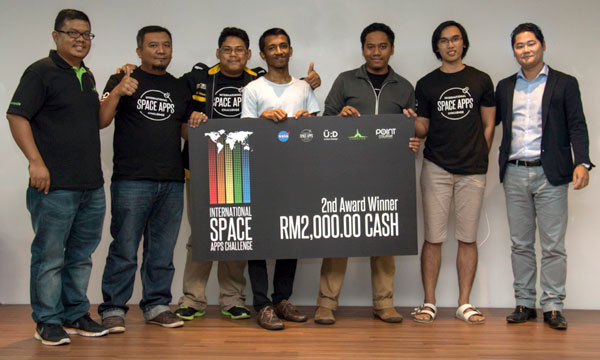 Projects awarded at last year's challenge include an easy and user-friendly application designed to help farmers monitor their property, a mobile robot platform capable of extracting data from nearby objects using on-board sensors present in an Android smartphone as well as a crowd-sourcing platform that provides real-time updates on natural hazards and catastrophes occurring around the world.
"Innovation is at the heart of daily life here in Cyberjaya. As Malaysia's Capital of Creation, we are beyond excited to have played host to such a prestigious event. In recent years, we have embarked on a bold journey designed to grow Cyberjaya into a global tech destination; driven by a culture of innovation and supported by unparalleled connectivity, sustainability, security & liveability," said Mahadhir Aziz, Head of Tech Hub Development of Cyberview. "Events such as this represent the sort of collaborative innovation we aim to foster here and we congratulate and thank all parties instrumental in its success including UNLOCK DESIGN, Telekom Malaysia, Malaysian Global Innovation and Creativity Centre, Cradle Fund, National Space Agency of Malaysia and Point College Malaysia. The NASA Space Apps challenge is one of many such initiatives we will continue to drive as we grow towards building a vibrant ecosystem for entrepreneurs and small to medium enterprises (SMEs) to flourish and prosper."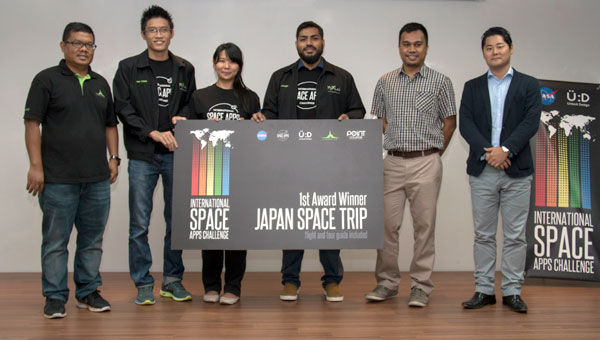 Prizes at stake for winners of the Space App Challenge include a trip to the Japan Aerospace Exploration Agency (JAXA) (1st prize winner) as well as a cash prize worth RM2,000.00 (2nd prize winner). These winners will then be in the running to win an invitation to attend a space rocket launch (travel expenses at own cost) at the Kennedy Space Center in the USA. For more information on this and other prize to be won, visit spaceappskl.com.
*Winner's trip (maximum head count for a team of 4) to Japan only covers travel costs (return trip from Malaysia to Japan) and coordination/tour guide fee. Costs for accommodations, transportation, F&B, administrative fee, and all other fees are at the traveller's own expense.