Huawei launches the TalkBand B3 Wearable Device
London (6 April 2016) — Today at London's Battersea Evolution, Huawei Consumer Business Group launched the TalkBand B3, a minimalist wearable device that brings productivity and connectivity in a sleek, stylish form factor.
"Adoption of wearable devices is exceeding expectations across the industry, and once again, our new series of TalkBands brings unparalleled advances and innovative features that are a must for today's consumers," said Richard Yu, CEO, Huawei Consumer Business Group.
The TalkBand B3, crafted from premium materials including stainless steel and 3D curved Gorilla Glass, is the ultimate on-the-go accessory. The device allows users to stay seamlessly connected and engaged with Bluetooth 4.2 support, mobile phone synching and health tracking capabilities. The accompanying headset's dual microphone design and active noise reduction technology improves call quality, filtering out background noise and delivering richer sound.
The Huawei TalkBand B3 can be personalized to match each user's unique personality, and is available in three core styles: Active, Classic and Elite.
High-end, stylish design
Huawei's new wearable reflects the sleek, fashionable designs of previous generations of TalkBand wristbands while introducing stylish new elements. The TalkBand B3 features high-end materials, including genuine Italian leather and high-grade stainless steel for the strap. To maintain the TalkBand's pristine appearance, the curved touchscreen features an anti-fingerprint coating to prevent smudges and protect against scratches.
Convenient communication
The Huawei TalkBand B3 is engineered to provide constant connectivity through the latest Bluetooth specification, which ensures wireless phone synching so users never miss a call. The device's PMOLED display features 80 x 128 resolution within a glass-protected touchscreen.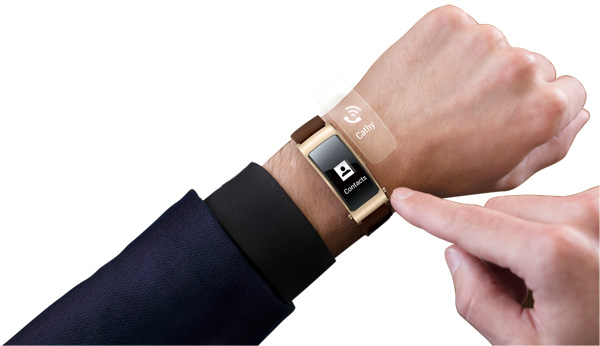 Fitness and productivity features
The TalkBand B3 boasts a superb 91mAh battery, with a 1.5-hour charge enabling 6 hours of calling, up to four days of typical use and six days of Bluetooth-connected standby time. The device's performance is optimal for health and fitness features, including more accurate activity tracking (step counting, calorie calculations), sleep quality tracking and sedentary reminders.
For more information please visit here. Photo Journalist
Gadgets, Photography, Automobile, Lifestyle