Hilti Malaysia launches New Tool Service Centre to cater to Malaysian Market
Shah Alam (29 April 2016) — Hilti, a provider of leading-edge technology to construction professionals, has launched its new technical service centre in Shah Alam. The facility will cater to the repair, service, and maintenance of Hilti tools throughout Malaysia.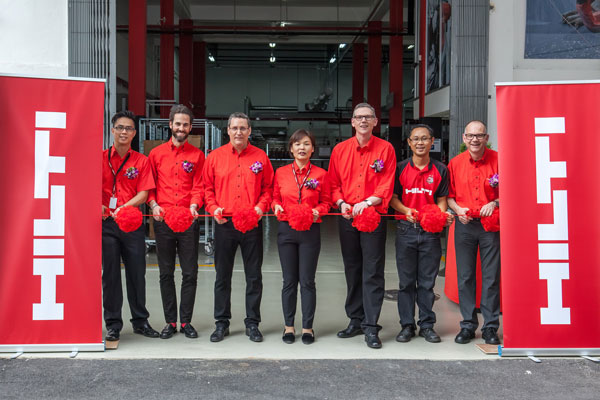 Speaking at the opening ceremony, Alex Sprenger, Head of Global Tool Service said, "The new Hilti Tool Service Centre offers state-of-the-art, industry-leading repair service for our professional power tools. Having launched this new facility here in Malaysia, we are confident that with our operational excellence, we will be able to deliver the best quality of service for our existing and potentially new customers."
Adrine Ong, General Manager of Hilti Malaysia, added that the new Hilti Tool Service Centre will serve as a critical touch point to the innovative services that the Hilti brand promises its customers. "This new facility represents the next step in growing the presence of Hilti Malaysia. In strengthening our service network here, we are able to continue providing innovative solutions to our customers."
The new Hilti Tool Service Centre serves two main purposes – maintenance and repair services of Hilti tools. The unique service package offers repair at no cost for up to 2 years from date of purchase and is performed only by certified technicians, with the use of Hilti spare parts.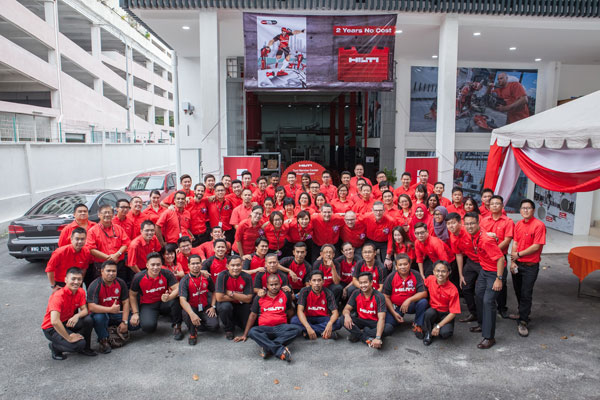 In the event of the need for repair or service, the customer need only drop off the tools at any Hilti Centres in Malaysia. After which, the tools will be shipped to the Hilti Tool Service Centre. On top of that, other costs of returning the tools, transportation, labour, and replacement of all defective parts including parts subject to wear and tear will be carried by Hilti. Functional and safety checks are also offered after completion of every repair.
The new Hilti Tool Service Centre occupies a space of 820 square metres and is located at Lot 3, Jalan Tukang 16/4, Seksyen 16, 40200, Shah Alam, Selangor, Malaysia. For more information, log on to www.hilti.com/malaysia.