Kuala Lumpur (17 March 2016) — Travel Recommends, a pocket Wi-Fi router rental service that provides Internet access for on-the-go travellers overseas is now available in Malaysia.
The compact pocket Wi-Fi router enables unlimited multiple mobile devices to be connected to one portable pocket Wi–Fi router. This enables travellers the ability to stay connected online as they navigate their way around a foreign land via navigation apps; as well as stay in touch with loved ones and contacts via messaging and calling apps such as WhatsApp and Line etc.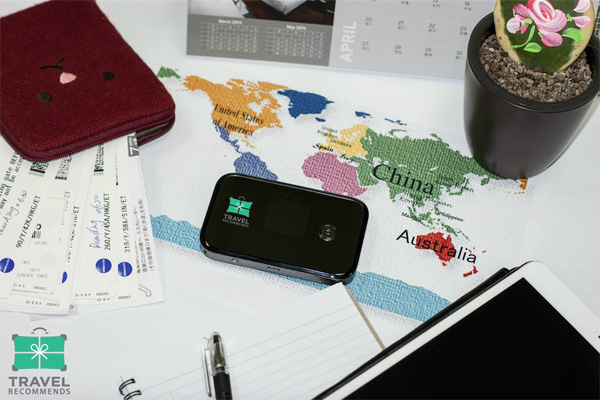 Travel Recommends is extremely cost effective with competitive price points covering a wide range of countries in Asia, Australia and Europe respectively.
In seven easy steps you are on your way to staying connected throughout your holiday.
How to Rent
Reserve online at travelrecommends.com at least 5 working days before departure date.
Fill in the required fields and select the option of either self-collection/return at KLIA or courier delivery within Malaysia.
Receive email with payment instructions
Make payment, including a RM200 deposit via bank transfer. Once payment is done, receive order confirmation.
Collect Wi-Fi router from KLIA booth before departure or by courier one working day before departure
Enjoy unlimited Wi-Fi during your trip
Return Wi-Fi router to our KLIA booth after arrival or by courier one day after you return (RM200 deposit will be refunded upon returning of the device)
You may choose self-collection at Travel Recommends booth located in KLIA or have us courier the Wi-Fi Router to your doorstep!
Quick Guides
Turn off mobile data on your smart devices to avoid costly roaming charges.
Turn off automatic notification updates to prevent excessive data consumption.
Switch on the Travel Wi-Fi Router.
Enable the Wi-Fi function on your smart devices.
Search for the Travel Wi-Fi Router SSID and select the network name on your smart devices.
Enter the password indicated on the Travel Wi-Fi Router into your smart devices.
Get connected to the internet.
Country List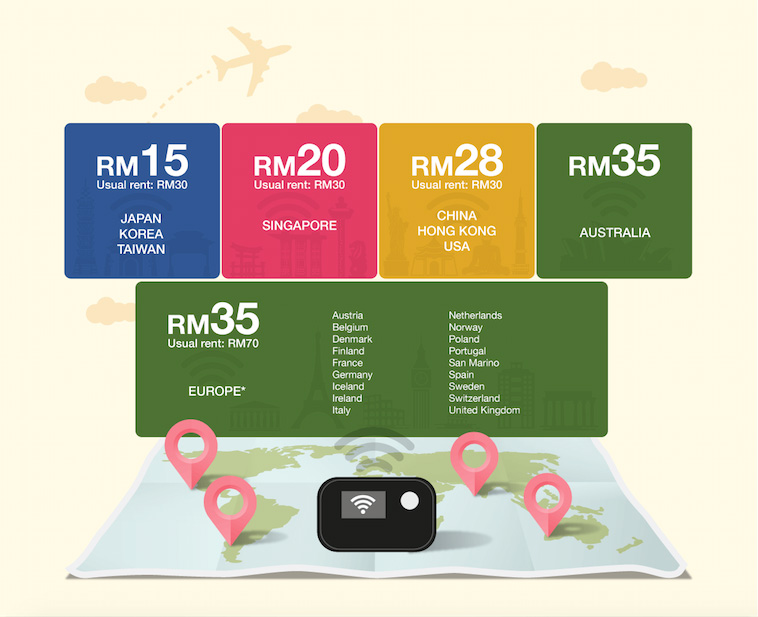 For more information, contact Travel Recommends via [email protected], (hotline) 03 2630 8313 and (Whatsapp) (+60) 10 3946177.