LEGO NEXO KNIGHTS catapults into action in Malaysia
Kuala Lumpur (13 March 2016) — LEGO® Malaysia yesterday introduced its latest Trademark property, LEGO® NEXO KNIGHTS™, depicting a medieval kingdom set in a futuristic world at the LEGO® NEXO KNIGHTS™ ACADEMY event in Mid Valley Megamall – Malaysia being the first country to host such an event in the whole of the South East Asia.
Five young brave knights based in the Kingdom of Knighton take it upon themselves to unlock exclusive power-ups and build new shields in order to battle the royal court's evil jester – Jestro and a cast of monsters to restore peace. The story comes to life through LEGO building sets, a 20-episode animated television series and a digital gaming app that fuels story-driven game play.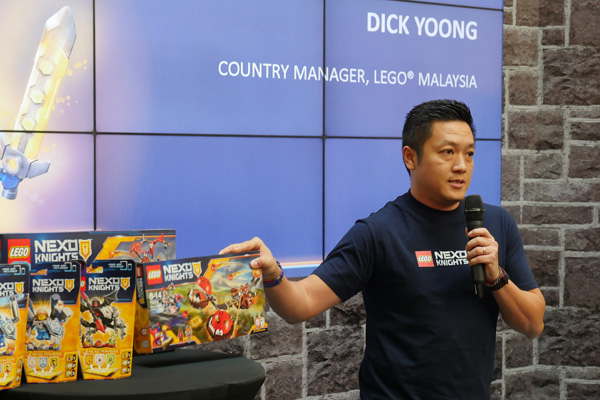 Speaking at the event, Dick Yoong, Country Manager of LEGO Malaysia said, "Technology is constantly evolving and has inevitably impacted the way the younger generation plays today. We have introduced LEGO® NEXO KNIGHTS™ to enable children and LEGO fans of all ages to relish an augmented play experience in both online and offline realms as they immerse themselves in the world of Knighton to be the best knights.
We at LEGO® are always exploring and offering options for family bonding and enabling newer and interesting ways for parents to enjoy uniquely curated experiences and adventures with their children. We feel this multi-platform product line which integrates a modern storyline and technology with the timeless enjoyment of building blocks, should capture the imagination of children and parents alike, empowering them to learn together in a fun, new way through play."
The Fantastical Realm of Knighton
Set in the futuristic, high-tech world of the kingdom of Knighton, LEGO® NEXO KNIGHTS™ follows five young knights in their quest to battle the royal court's evil jester Jestro, his sidekick, the Book of Monsters and their Lava Monster Army. Heroic knight, Clay Moorington leads the band of knights including alpha superstar Lance Richmond, hipster Aaron Fox, Macy Halbert, a princess who would rather be a knight and Axl, the giant. Together, under the tutelage of Knights' Academy mentor and Great Digital Wizard, Merlok 2.0, they join forces to defeat the enemy.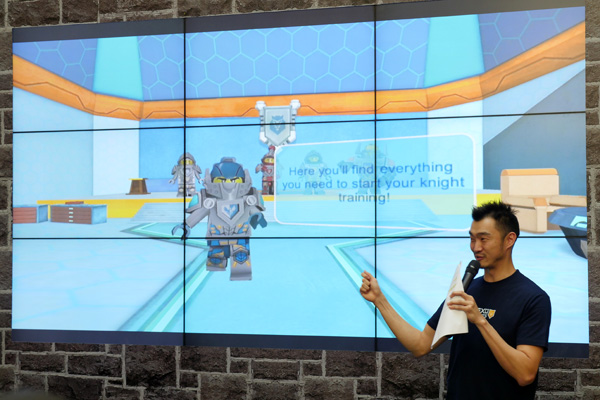 A Blend of Reality and Virtual Reality
The new LEGO® NEXO KNIGHTS™ series blurs the boundaries between reality and the virtual world. Budding squires can choose from an arsenal of futuristic battle gear and activate the NEXO Powers needed to battle the Lava monsters and grow into full-fledged knights.
Newly appointed knights have the ability to "download" as many as 170 unique NEXO Knights powers – represented as knight shields – scattered across the kingdom of Knighton that can be found existing in both physical and digital forms, including building sets, print ads, books, comics, and even the new LEGO® NEXO KNIGHTS™ animated television series using the LEGO NEXO KNIGHTS: MERLOK 2.0 app which is now available as a free download via App Store and Google Play.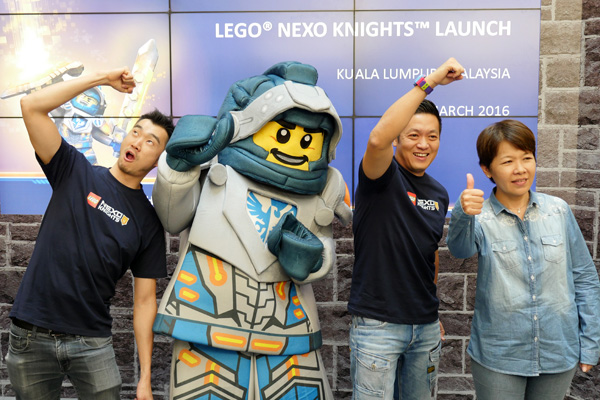 Once added to a digital power collection, children can continue their journey to knighthood with the LEGO® NEXO KNIGHTS™ ACADEMY as they gain access to more exclusive shields not found elsewhere and find new ways to join the knights to defeat the evil Jestro as part of their gaming experience, as well as thrive in the world of Knighton where bravery and imagination triumph over adversity.
Availability and Pricing
Seventeen richly detailed building sets from the LEGO® NEXO KNIGHTS™ collection is currently available at LEGO Certified Stores in Malaysia at The Curve in Mutiara Damansara, Bangsar Village, Empire Subang, IOI City Mall in Putrajaya, Setia City Mall and Queensbay Mall in Penang. They are also available at Toys "R" Us, Hamleys, AEON, Isetan, Parkson, Box of Bricks and LEGOLAND Malaysia Resort. The pricing for the products are in the range of RM 39 to RM 499.
Those who are interested in physically experiencing the world of Knighton, can do so and head over to the Centre Court in Mid Valley Megamall from now till the 20th of March. For more information on this event, please visit Mid Valley Megamall Facebook page. To find out more about LEGO® NEXO KNIGHTS™, please visit here.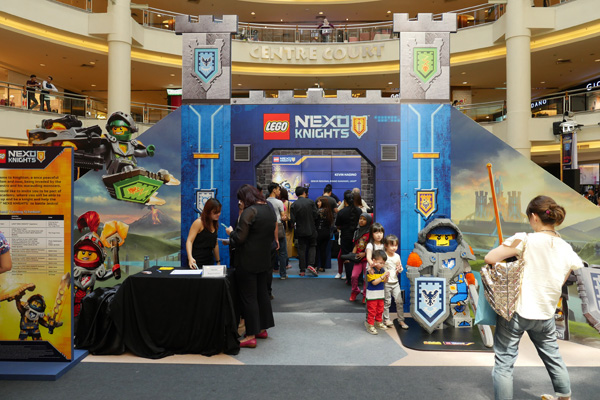 Photo Journalist
Gadgets, Photography, Automobile, Lifestyle