Acer Veriton X and M Series Now with the 6th Generation Intel processors
Kuala Lumpur (14 March 2016) — Acer Malaysia announces the availability of the Acer Veriton 2 and 6 series business desktop powered by 6th Generation Intel processors ranging from Intel Pentium to the Intel Core i7 vPro processors.
The Acer Veriton 2 and 6 Series comes from the Acer Veriton family of reliable products that provides a comprehensive business solution for your manageability and security needs. The Acer Veriton 2 and 6 series come with the Intel H110 Express Chipset and the Intel Q170 Express Chipset which supports Intel vPro technology.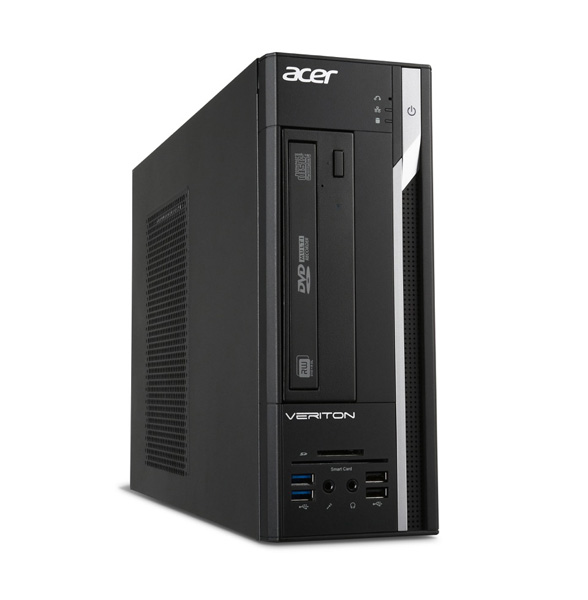 "Designed for full business productivity, our 6th Generation Intel Core vPro processors enable large businesses to manage productivity demands through innovations in authentication security, enterprise-level performance and modernized collaboration. These devices are an integral part of a business' overall security solution and help to positively impact the productivity of employees," said Sumner Lemon, Country Manager, Intel Malaysia and Singapore.
The Acer Veriton 2 Series has 2 DIMMs memory slots and supports up to two independent display while the Acer Veriton 6 Series has 4 DIMMs memory slots that supports up to 32GB memory, and up to three independent display support. Both series are upgradeable to 2TB HDD storage, faster connection speed with the latest 802.11ac wireless and Gigabit Ethernet with wake on LAN support.
In terms of chassis form factor, Acer Malaysia made available 2 variants of chassis design, Veriton M2640G and Veriton M6640G model are the 30 litre chassis designed for expansion, while the Veriton X2640G and Veriton X6640G are 10 litre chassis designed for space saving. These models come with Chassis Intrusion Alert and 2-in-1 cable padlock which also serves as a secured cable organizer and when combined the two solutions is able to prevent theft of cabled peripheral devices and internal components.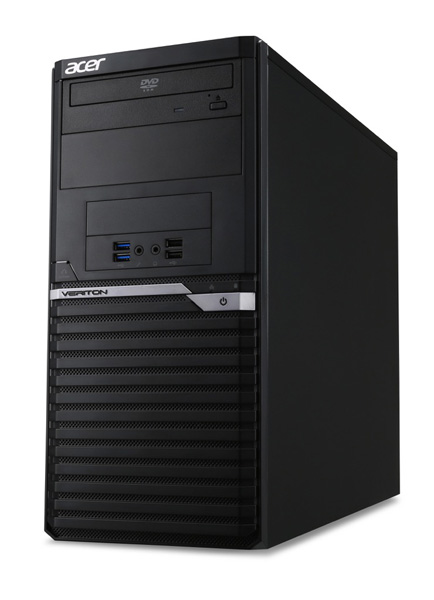 Acer Veriton Business Desktop comes with additional values in desktop management and personal information security. Acer Office Manager, the proprietary application from Acer that provides centralized management on policy deployment, system maintenance and monitoring allows IT administrators to manage all computers under the same roof efficiently without having to deploy a server. Acer eRecovery Management with Dual Load OS is another powerful feature that allows user to restore the operating system to the factory default setting in Windows 7 Pro 64 bits without having to rebuild from recovery disks and driver disks. It also facilitates the upgrade to Windows 10 Professional 64 bits within the same interface, similar method.
Another great feature that can be found in the Acer Veriton series is the Acer Control Center. This feature helps user by providing a comprehensive solution for PC management where they can get the information they need and easily manage the desktop remotely.
Lastly, Acer Proshield is a personal security portal that allows the machine owner to manage log in credential, encrypt a file into executable file (for cross platform compatibility), create Personal Secure Drive (PSD) and shred any unwanted sensitive files completely. For further security, the optional Trusted Platform Module able to ensure the safe keeping of data, password protection at hardware level by public-key cryptosystems mechanism.
The Acer Veriton X and M Series are priced from RM2,038 onwards and will be available for purchase immediately at all Authorized Acer Resellers nationwide. For more information, please visit Acer Malaysia Facebook or call Acer Product Infoline at 1800-88-1288 (9am – 6pm, Mondays to Fridays). Photo Journalist
Gadgets, Photography, Automobile, Lifestyle