Dubai (2 February 2016) — Flytxt, a leading mobile consumer analytics solution provider for telecommunications companies and mobile enterprises, announced today that it has been selected by Tune Talk, the fastest growing Mobile Virtual Network Operator (MVNO) in Malaysia. Flytxt will offer its Customer Value Management (CVM) solutions to the telco for enhancing customer lifecycle value through personalised and real-time contextual engagement.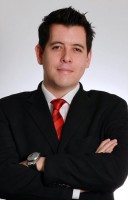 Jason Lo, CEO of Tune Talk, stated, "We have always emphasized on the goal of creating a uniquely personalized experience for all our customers. In our 6th year of business, it is time to take another big leap in ensuring the goal is met and is in tune with the current demands of our customers, as well as in proactively safeguarding our lead among all our competitors. The partnership between Tune Talk and Flytxt shall allow us to understand our customers better, further tailoring the services and offers in real-time, fitting their usage behavior and contextual needs."
Flytxt partners with enterprises in their digital transformation journey, helping them to offer personalised lifestyle experiences to consumers over digital touch points. The CVM solutions from Flytxt leverage packaged analytical models to derive deeper customer insights from diverse data sources. These insights help to create actionable nano-segments, ensuring that right offers are delivered to customers based on their demographic profiles and usage patterns. Along with this, real-time event driven decisioning enable them to ensure that communication and offers are always contextually relevant.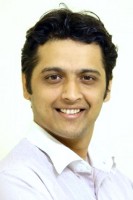 Mr. Hetarth Patel, Senior Vice President- Global Sales, Flytxt, commenting on the occasion, said "This partnership marks our foray into the South East Asian market. We are pleased to partner with Tune Talk in their endeavour to provide value driven engagement to their customers. Flytxt expects to generate more than 5% economic impact month-on-month for Tune Talk with its CVM solutions."
About Tune Talk
Tune Talk is the fastest growing Mobile Virtual Network Operator (MVNO) in the country, with currently having 1.5 million subscribers.  Officially launched on 19 August 2009, the target is to provide super low calling rates and exciting incentives to the under-served segment of the market. As an MVNO, the company's business model focuses on improving products, marketing and customer service without the need to build and maintain a full cellular network. This allows Tune Talk to have a low capital investments, thus focusing on offering super low call rates and giving our subscribers great customer service.
About Flytxt
Flytxt partners with enterprises in their digital transformation journey, enabling them to generate measurable economic value from data through mobile consumer analytics. Flytxt's comprehensive data monetisation solutions help enterprises to personalise customer experience across digital touch points as well as increase revenue, optimise margins, and enhance loyalty. The company has deployed its platforms at more than 50 customer locations across 30 countries, analysing data of more than 500 million mobile consumers. Flytxt has consistently delivered 2 to 7% economic impact to its customers with its full solution stack combining technology, packaged analytics, business applications, and enabling services. The company has its headquarters in The Netherlands, corporate office in Dubai and presence in Paris, London, Trivandrum, Mumbai, Singapore, Johannesburg, Nairobi, and Mexico City.