Brightstar Malaysia brings you the Avvio Smartphone
Petaling Jaya (26 February 2016) — Brightstar Malaysia today presents Avvio L660S Smartphone – gives you the confidence of smartphone ownership, without an expensive price tag.
Andy Tan, MD of Brightstar Malaysia, said: "We're pleased to introduce Avvio L660S, a smartphone that matches form, function and a practical after-sales service at an affordable price. Avvio L660S offers entry-level smartphones with extensive feature sets offering a great experience of owning a smartphone.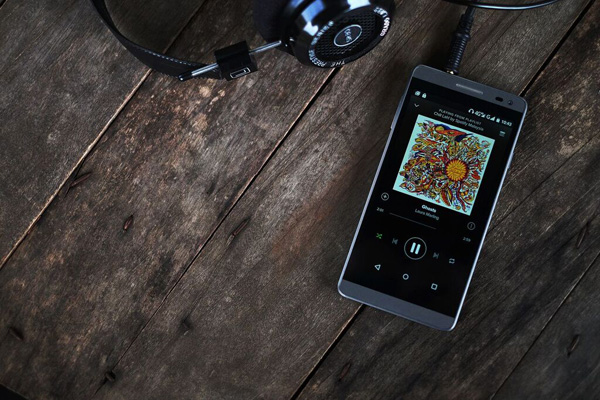 Stylish design with attractive colours
Avvio L660S is crafted with an ergonomics which fits right in your hands. Being both slim and lightweight, Avvio L660S is conveniently designed for use with just one hand and is available in bold, premium colours of Iron Gray and Gold.
Attention-grabbing features, designed with functionality in mind
Every detail of Avvio L660S incorporates technology with features for an amazing user-friendly experience. The 5 megapixel front camera allows you to capture amazing selfie moments and the 13 megapixel rear camera allows clear shots anytime, anywhere. The hardened glass HD display presents vibrant colours on screen, supported by the 64-bit Quad-core 1.0GHz Mediatek processor to enjoy seamless access in everyday use.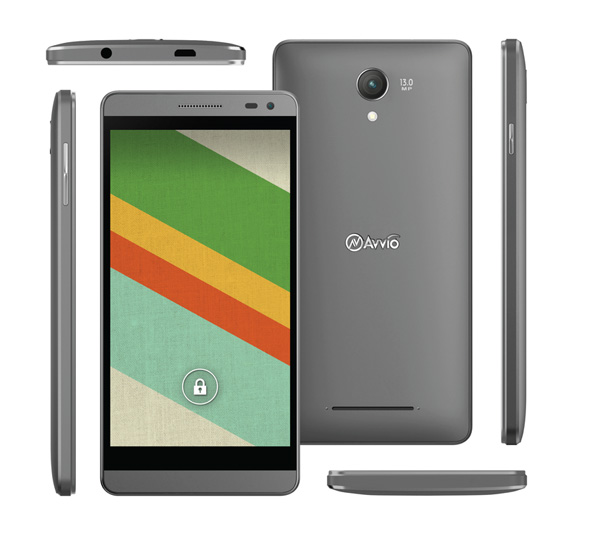 Do and accomplish more, for a longer period of time
Whilst some might need to use their smartphone for short bursts on long days, you don't have to. Avvio L660S delivers up to two-day of battery life depends on usage, eliminating the need for regular charging. Avvio L660S has built-in storage of 8GB and supports micro SD expansion up to 32GB. It also sports an 1GB ram with dual SIM management technology that supports 4G LTE.
Enhanced warranty and service to accompany your smartphone
Avvio is offering an exclusive warranty and after-sales package with Avvio L660S to enhance your smartphone user experience. You will receive prompt and affordable 18 months after-sales services including:
In Warranty Program
18 months warranty coverage in Malaysia.
1 to 1 exchange within 24 hours at our Avvio Assist Centres & Swap Centres for devices in warranty due to manufacturing defects
Out of Warranty Program
Effective turn-around-time for out-of-warranty devices repair – 7 days for West Malaysia and 10 days for East Malaysia. Should the repair exceeds the committed time, you will receive 30% discount on your repair bill
50% discount on screen replacement inclusive of touch panel and LCD (One time only)
Affordable repair components, (eg. RM18 for an original battery, RM20 to replace device casing and battery cover. RM106 to replace the Screen and glass touch panel. Price quoted inclusive of GST.)
No admin and/or labour fees for repairment and repair quotation request.
Malaysia has been selected as the first country to launch Avvio L660S. It will also be available soon in Colombia, Argentina, Mexico and Peru.
"We are proud to be the first country in Asia to launch Avvio L660S. Malaysian consumers will have the privilege of owning a smartphone which deliver the most enjoyable user ownership experience at an accessible price point," said Andy Tan.
"Smartphone is a necessity in Malaysian's daily lifestyle and when something goes wrong with the phone, the hassle to repair and replace the device impact the both the your time and wallet. With Avvio, you will be rest assured on the reliability and long term warranty programme. It's a smartphone packaged with Brightstar's global technology and we are excited to bring it to market." Andy Tan continues.
Product availability
Retail price of just RM479, Avvio L660S will be available in the market starting February 26, 2016 through authorized Brightstar resellers and dealers listed in www.brightstarcorp.com.my/avvio.