ASUS Malaysia announces ZenFone Zoom
Kuala Lumpur (13 January 2016) — ASUS Malaysia today invited the press members of the media to see the world up close with ZenFone Zoom, and several incredible Zen products, at its Zensation event. ASUS also launched the ZenFone Zoom the world's thinnest 3x optical-zoom smartphone with Hoya lens in an innovative 10-element lens arrangement for exceptional clarity and close-ups with up to 12x total magnification.
With built-in optical image stabilization (OIS) to eliminate shakes and blurred shots, and powered by a high-performance quad-core Intel® Atom™ processor with 4GB RAM for ultra-fast performance, ZenFone Zoom redefines expectations for smartphone photography — packing DSLR-style shooting experiences into a metal unibody that tapers to a mere 5mm, so it slides comfortably into a pocket.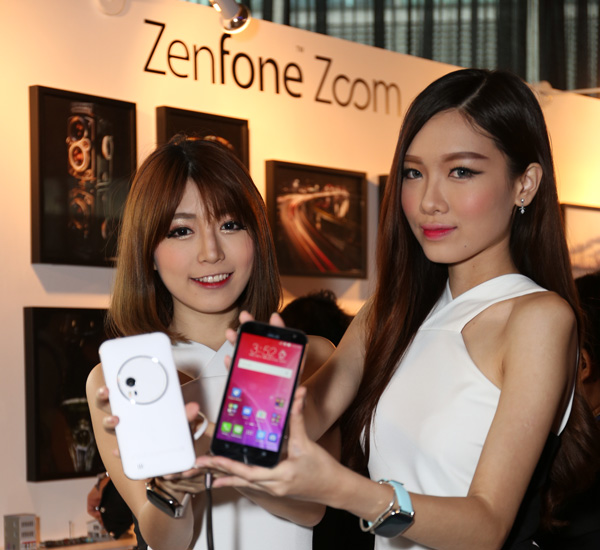 KEY POINTS
See the world up close: World's thinnest 3X optical-zoom smartphone with 13MP PixelMaster camera, 10-element lens, laser auto-focus and 5mm edge
Pocket-sized DSLR experience: Periscopic innovation, SmartFSI sensor, 52MP Super Resolution, 5cm macro shots and pro-style Manual mode
PC grade performance: 64-bit quad-core Intel® Atom™ processor, 4GB DDR3 RAM, 128GB storage, 250Mbit/s LTE, BoostMaster fast-charging and Full HD display
Incredible camera outcome and expansion of ultimate photography experience: 32-second long exposure, 5cm close-up macro, 28 – 84mm focal length
ASUS Malaysia Country Manager, Jimmy Lin said: "With ZenFone 2, we created an incredible and widely-praised smartphone that captures stunning, high-resolution photos in everyday life. Now, with the ASUS ZenFone Zoom, we offer users a smartphone that has not only the look and feel of a DSLR camera, but the advanced features to match. With ASUS ZenFone Zoom, we are putting professional photography within the reach of everyone."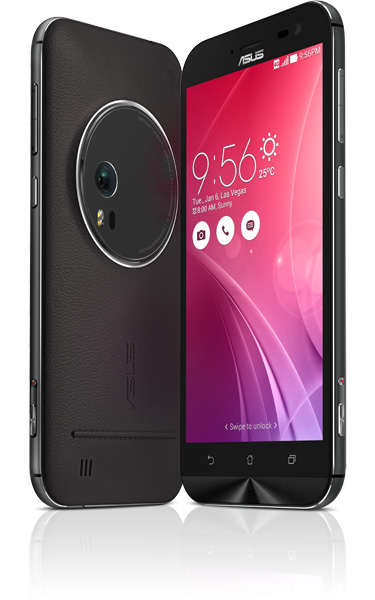 See the world up close: 3X optical zoom and OIS, 10-element lens, Real Tone flash and laser focus
ZenFone Zoom is the world's thinnest smartphone optical-zoom smartphone, with a 13MP PixelMaster rear camera and 3X lens in a body that measures just 5mm at the edges. The innovative 10-element digital eye was created by the optics experts at Hoya. Glass, synthetic and prismatic lenses are meticulously configured in a dual-prism periscope arrangement to maximize incoming light and capture the best possible photo quality. Built-in optical image stabilization (OIS) ensures sharper, steadier shots every time — even at maximum 3X optical magnification.
The rear camera benefits from dual-LED Real Tone flash to create the most natural illumination for indoor portraits, generating the perfect combination of yellow and white to capture lifelike colors and skin tones. ZenFone Zoom's rear lens also has laser auto-focus to point and shoot with total clarity in just 0.03 second.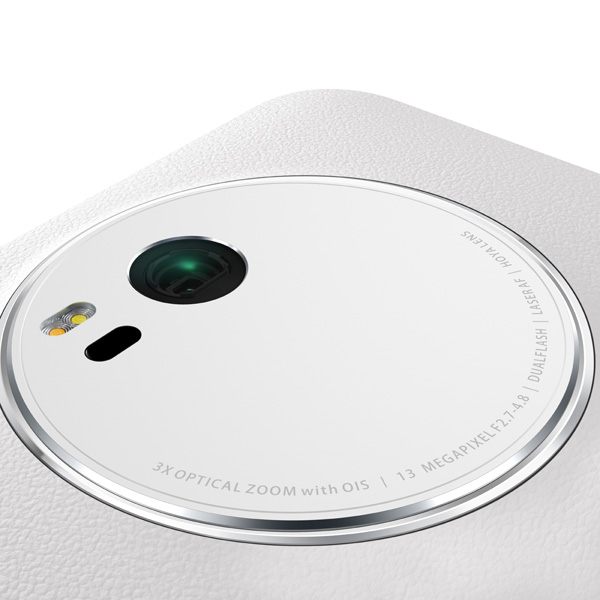 Pocket-sized DSLR experience: Periscopic design, pro results and premium finish
Designing the word's thinnest optical-zoom smartphone required innovative thinking, with ASUS engineers rotating ZenFone Zoom's lens mechanism to create a compact, intricately-calibrated periscope-style layout. Coupled with a Panasonic SmartFSI® image sensor, ZenFone Zoom captures more light and more color — revealing detail and beauty in both natural and low-light compositions that other smartphone cameras will never see.
ZenFone Zoom's design takes its cue from the look and feel of professional DSLR cameras, with dedicated buttons for shooting, recording and telephoto operations. Its strong unibody frame is precision-crafted to a metallic finish that's cool and smooth to the touch, with a choice of premium Pure Black or sleek Ceramic White on the rear — and diamond-cut to create four stunning patterns across the back and sides. ZenFone Zoom even has an integrated a safety loop and many stylish strap options, for confident shooting from any angle.
The intuitive ZenUI Camera app makes it a cinch to capture professional-quality photographs. ASUS-exclusive Super Resolution mode applies multi-frame-fusion technology to create incredibly-detailed photos. Four high-resolution 13MP shots are fused to create a single image of with clarity that's four times (4X) greater than a single shot. Night or day, ZenFone Zone captures more detail and less noise — and Super Resolution shots of up to 52MP.
ZenFone Zoom excels at macro photography, enabling extreme close-ups as near as 5cm (2-inch) to reveal new and unseen worlds of detail, and is ready to turn pro with one tap — with Manual mode allowing instant adjustment of shutter speed, exposure value, white balance, ISO and a host of other professional-grade settings.
PC grade performance: 64-bit quad-core power, 4GB RAM, 250Mbit/s LTE and Full HD IPS display
ZenFone Zoom's 64-bit quad-core Intel® Atom™ processor carefully balances brilliant performance and superb power efficiency, empowered by Intel's sophisticated 22nm Silvermont architecture. Intel's new Tri-Gate transistors have three times (3x) more surface area than planar transistors, enabling the flow of more electrons to increase computing performance and reduce power leakage. ZenFone Zoom also has a huge 4GB of fast dual-channel DDR3 RAM, and up to 128GB of storage as an option.
Featuring LTE Category 4+ for download speeds up to 250Mbit/s, and a 60ms touch-response time, ZenFone Zoom delivers fast, fluid experience anywhere; and with a high-capacity 3000mAh battery, users are able to work and play from dawn to dusk. ZenFone Zoom also benefits from exclusive ASUS BoostMaster1 technology for turbo-speed charging taking the battery from 0% to 60% in just 39 minutes.
ZenFone Zoom's expansive 5.5-inch 1920×1080 Full HD IPS display offers wide 178-degree viewing angles, and a fantastic 403ppi pixel density to render every image in eye-popping detail. The display includes exclusive ASUS TruVivid technology, which seamlessly transforms the conventional four-layer design into an innovative two-layer construction with full lamination. Fusing the cover-glass and touch-panel layers eliminates the air gap, bringing everything closer to the user's touch.
The Corning® Gorilla® Glass 4 display offers twice (2x) the drop-damage resistance of its predecessor, a 2.5X increase in retained strength and is 85% less likely to break in daily use — making it safer and stronger than ever before."
During the event, ASUS also took the opportunity to tease and showcased these incredible Zen-devices:-

ZenBook Pro UX501 – The Art of Power
SRP (+GST): MYR 6,499
The stunningly-beautiful ZenBook Pro UX501 doesn't just leads its class – it redefines it. Using the best materials, the finest craftsmanship and the most advanced high-performance components, ZenBook Pro has jaw-dropping style and breathtaking performance. The timelessly-elegant design of the ZenBook family, with the iconic spun-metal finish echoing the spirit of Zen, is subtly enhanced with brilliant diamond-cut highlights and brushed-metal surfaces that add a touch of sophistication.
The ZenBook Pro UX501 is packed with a powerful quad-core Intel® Core™ i7 processor, game-ready NVIDIA GeForce GTX 960M graphics and an incredibly-fast 512GB PCI Express x4 SSD.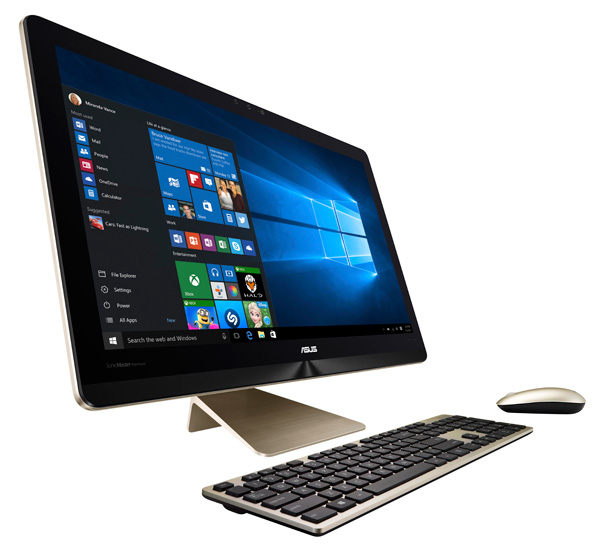 Zen AiO Pro – The Art of Performance in Stunning Detail
SRP (+GST): From MYR 4,599
Zen AiO Pro, a premium range of all-in-one PCs that fuse art with industry-leading technology – provides a perfect balance of beauty and performance for the ultimate all-in-one computing experience. Featuring a stunningly-elegant all-aluminum design, Zen AiO Pro looks amazing.
But the beauty is not just skin-deep, with superb performance delivered by 6th-generation Intel® Core™ up to i7 processors and gaming-grade NVIDIA GeForce GTX 960M graphics with up to 4GB of video memory. For truly-immersive family entertainment, the Zen AiO Pro is equipped with powerful six-speaker ASUS SonicMaster Premium sound system delivers 16W of incredibly rich and clear stereo sound.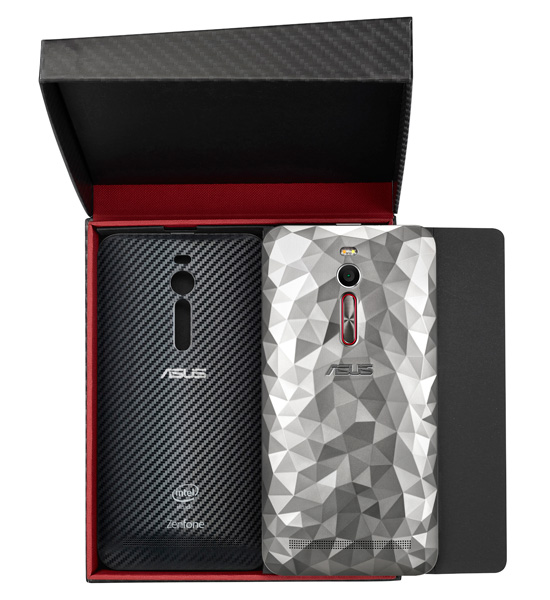 ZenFone 2 Deluxe Special Edition – See Thrills with Style
SRP (+GST): MYR 1,799
ZenFone 2 Deluxe Special Edition is style, performance and power accelerated. With a prestige race-car aesthetic and swappable rear covers in sleek Drift Silver and modish Carbon Night, ZenFone 2 Deluxe Special Edition speeds ahead with a desktop-grade 64-bit, up to 2.5GHz quad-core processor, huge 4GB memory and up to seemingly-endless 128GB storage.
The staggering performance is matched by BoostMaster fast-charge technology and the powerful 3000mAh battery. ZenFone 2 Deluxe Special Edition even puts Asphalt 8: Airborne on your starting grid, so you'll feel the speed before you breathe – and See Thrills with Style.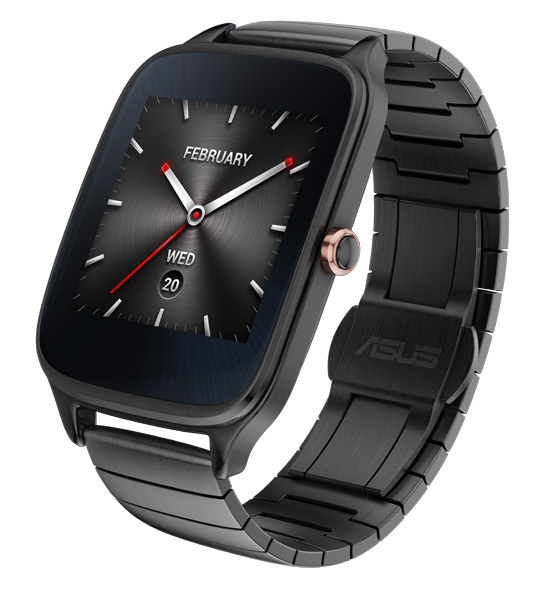 ZenWatch 2 – Time-Honored Craftsmanship, Infinite Styles
SRP (+GST): From MYR 649
ZenWatch 2, a stylish and personalized wearable device powered by Android Wear and produced in partnership with Google. Crafted with absolute attention to detail using high-quality materials, ZenWatch 2 is a precision watch that serves as a smart companion to Android smartphones, providing wearers with timely information at a glance and letting them get things done with a simple touch or voice command.
ZenWatch 2 is designed to be a truly personal device that wearers can customize even further to express their unique sense of style. Available in two sizes and three stainless-steel case colors, with 18 different strap material and color combinations, and instantly-changeable and customized watch faces along with an app that lets wearers design their own, there is truly a ZenWatch 2 for everyone.
For more information, visit ASUS Malaysia website.
---