The Alpha Super Workshop 2015 is back!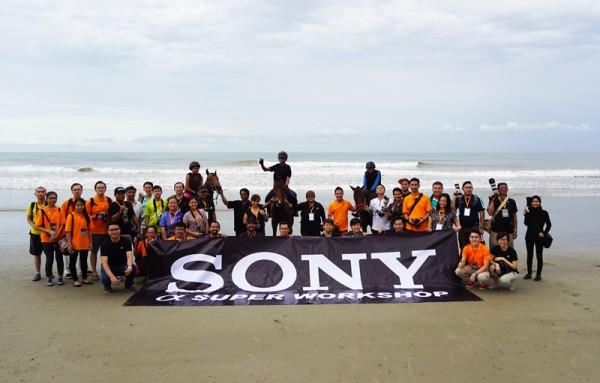 This time, Sony Malaysia held the Alpha Super Workshop 2015 at Kota Kinabalu, Sabah, with a host of exciting and fun-filled activities. Aside from that, participant also get the exclusive opportunity to have a hands-on experience with the unprecedented α7R II & α7S II cameras in a variety of awesome environments. Participants were involved in a variety of workshop activities, covering landscape, portraiture and action photography, creative photography with flash, and Steel Wool photography throughout the two-day event.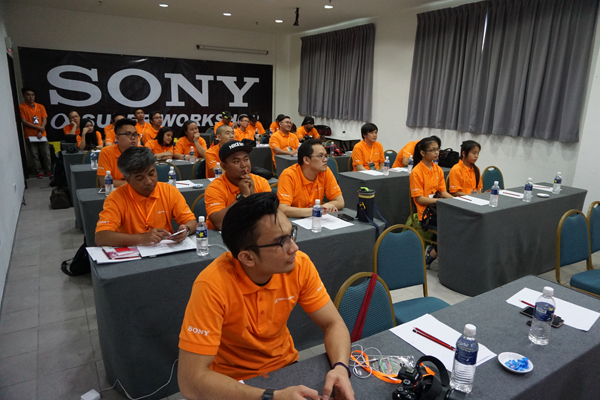 Participants went on a trip to Nexus Resort Tuaran Beach, Mengkabong Bridge, Likas Apartment Outdoor Parking area and Beringgis Beach to learn more about the art of photography, as well as getting the opportunity to handle and shared a variety of Sony Alpha camera products, including lenses and accessories and knowing the benefits of the Alpha system, with renowned Sony professional photographers.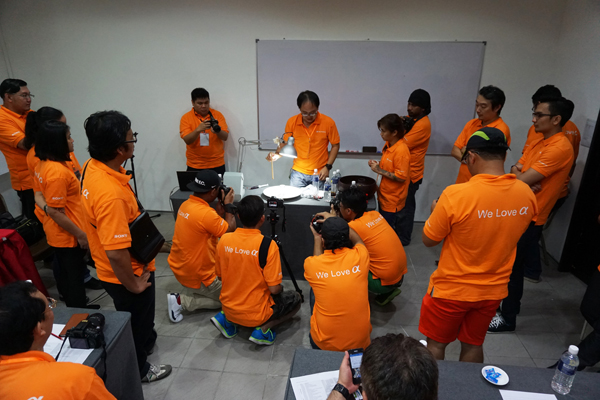 The event was some sort of convention where a series of invited guest professional photographers shared their knowledge and experience in various photography fields. Notable guest speakers were Sham Kien Yee, Mohd Nazri Bin Sulaiman, and William Ooi.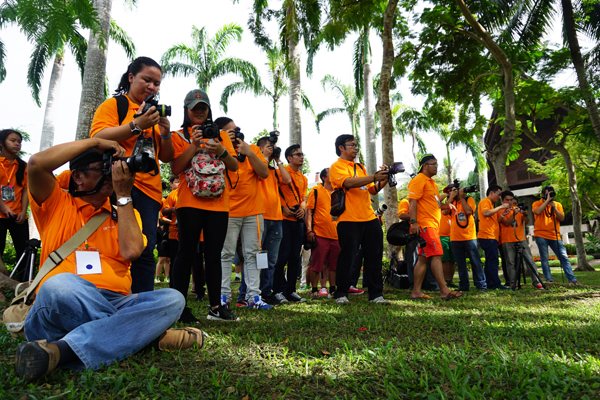 It was a two day event, there were lot of photoshooting activities. The first activities began with Local Traditional Wedding Portraiture Photography in Nexus Resort Tuaran Beach, participants were exposed to creative photography with flash technique and the best way of recording potraiture.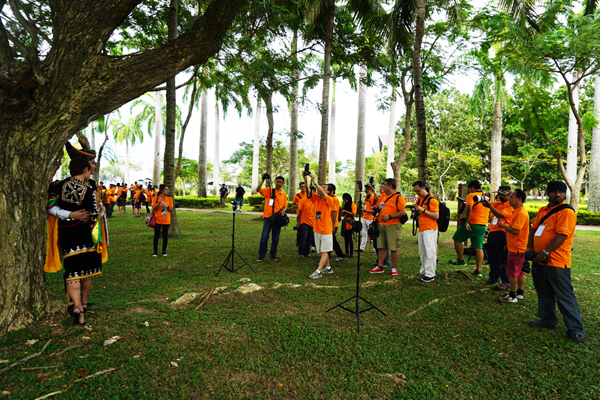 The location provided strong backgrounds and details. In the first part, trainers demonstrate practical shooting examples, give an in-depth look at the camera's and explain the different lighting modes.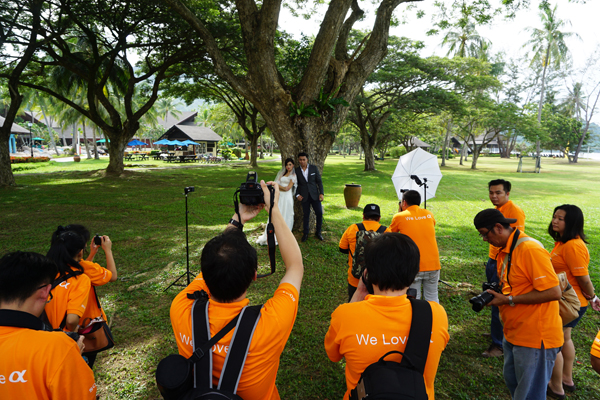 Here, participants can see one set-up as he explains how he's seeing the location, placing model in the shade then adding the flash to match an underexposed daylight scene.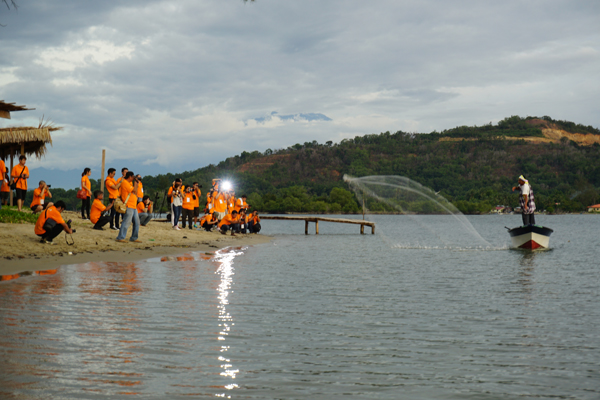 After that, all participants went to Mengkabong Bridge for shooting a fisherman and landscape photography.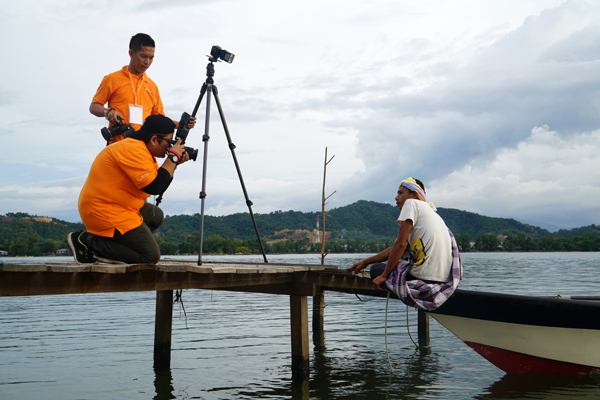 In the second part of the course, trainers give a full introduction including flash set-up and using a flash when taking shots into the sun to give sufficient light to add features to the subject.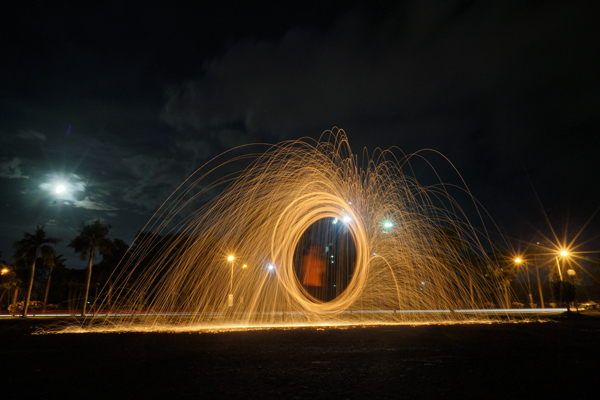 And at night, participants learn Steel Wool setup shots techniques.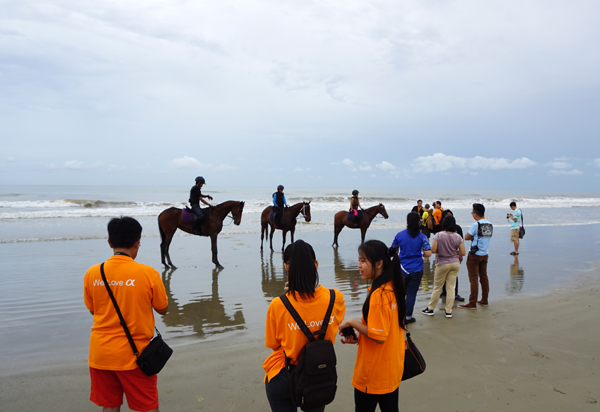 On the second day participants were brought to Beringgis Beach for Horse Riding setup shots. Beautiful open blue skies and cloudy days to photograph it.
Surely this was a great effort by Sony Malaysia to pull their supporters and fans together, there were people travelling from other states to Kota Kinabalu just for this event. It was Sony being generous in giving back to their community of consumers, surely many would benefit from the Sony Alpha Super Workshop. Great photography shooting opportunities to keep the participants satisfied.