LEAGOO debuts First Flagship Store in Malaysia with Major Plans for 2016
Kuala Lumpur (16 December 2015) — LEAGOO, a smartphone brand owned by OTEDA Group Holding Limited, made its mark today on Malaysian soil by launching its first ever flagship store here at Plaza Low Yat. Capped by this milestone, LEAGOO aims to be the top of the smartphone chain by understanding its customers more in their needs of a smartphone in this ever growing tech era. The atmosphere was buoyed by the promotions of LEAGOO's RM 9.90 of any device purchase to the first 100 customers. The fresh outlet was packed with new customers with the instant reaction of customers queuing up since half past nine proved the impact of this news, with the line quickly exceeding more than 100 people even before the official opening. The early excitement pushed the momentum to their anticipation of the need to quickly purchase an eye catching LEAGOO device priced at a promotional RM 9.90, easily the reason for such a long wait and the new customer were left satisfied with their purchase of the day. A young gentleman in his early twenties who started the que was more than happy to bring home his first LEAGOO Elite 1 at a promotion price of RM 9.90.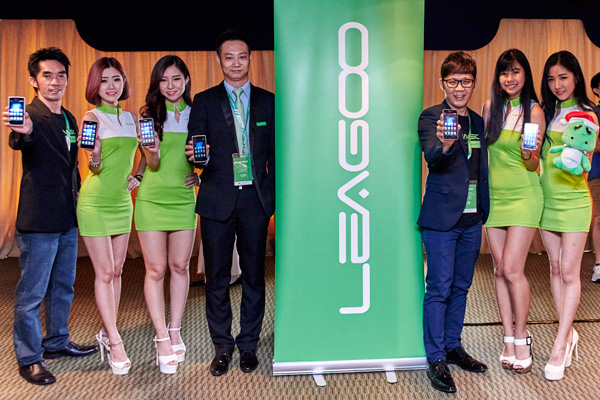 The launch was accompanied with a ribbon cutting ceremony at the start. This is officiated by the five VIPs, Chief Executive Officer of LEAGOO Malaysia, Dato' Calvin Chan, General Manager of LEAGOO International, Mr. Parker Xie, Business Partner of LEAGOO Malaysia, Mr. Jeffrey Lam, Chief Executive Officer of ICT Utopia Sdn Bhd, Mr. Francis Leong and General Manager of Plaza Low Yat, Mr. Albert Khoo. Right after the opening, a lively lion dance performance was on the card with and this attracted more crowds to join the auspicious event. Spectators were pulled in and soon became customers as the crowds get bigger by the time LEAGOO smartphones were selling like hot cakes. Various people are asking questions regarding this function, and many were proud to say that this is the historic moment in LEAGOO.
A grand launching like no other, the responds of the crowds is the result of the much thought structure on LEAGOO's plans for this particular day. The store was seen as the biggest attraction of the day, as it made the most noise, leading to more and more walk-ins as the day went by. Even the media have their fun bit in a lucky draw session at the end, with eight lucky writers walk home with exclusive merchandises from LEAGOO. Smiles can be seen and further proven that this is indeed a fruitful opening for LEAGOO. The earlier press conference function itself attracted more than 50 media publications, thus setting a landmark for both LEAGOO and the opening to be an icing on the cake on a day full of grand values and further establish LEAGOO right from the start of the launch. Adding on with the people lining up at the concept store, media attendance and other audience watching, the 1st floor of Plaza Low Yat was fully occupied with people who witnessed the historic moment that afternoon.
The new concept store will function as a pillar for sales and services of various products that LEAGOO has to offer, leading the way for the outlet as a collection point and after-sales service. The emphasis and purpose of the opening showed this particular flagship store as the main core of LEAGOO's development in Malaysia. The inauguration also revealed various smartphone models ranging from the price of RM 69 – RM 999, each with its own unique needs for smartphone users. These smartphones are accompanied with various accessories, such as powerbank, smartphone casings, earphones and so on.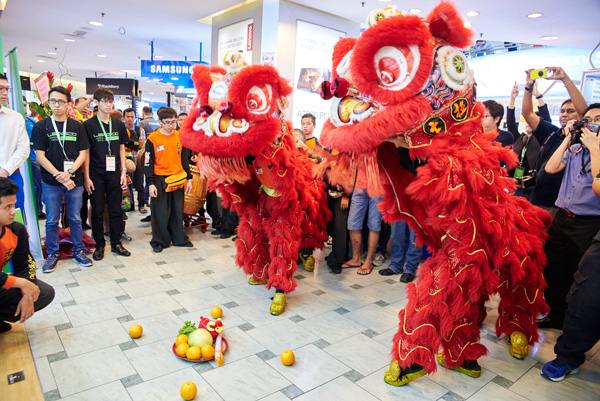 With the newly opened store, its operations will now be the base foundation of LEAGOO's development and future growth, to be right at the top of the smartphone chain of smartphone brands. That big dream will be accompanied by LEAGOO's passion to reach for the top, to be ambitious in this growing industry. The new flagship store in Plaza Low Yat was highlighted as the beginning of many more chapters, with aims to achieve greater heights in opening more stores in other major cities, emphasizing LEAGOO's drive to be the best smartphone provider for Malaysian users.
The role of this flagship store will further be the blooming structure in LEAGOO's effort of excellence and character in the Malaysian market, hoping to achieve that coming 2016. One of many LEAGOO's objectives is to accomplish a dream philosophy of practical, affordable and stylish smartphones, in order to further establish itself in the competitive market with a core values to customers. Location of the Plaza Low Yat can be seen as the centre circle and convenience for smartphone users to easily access to, for the benefits and needs for its customers.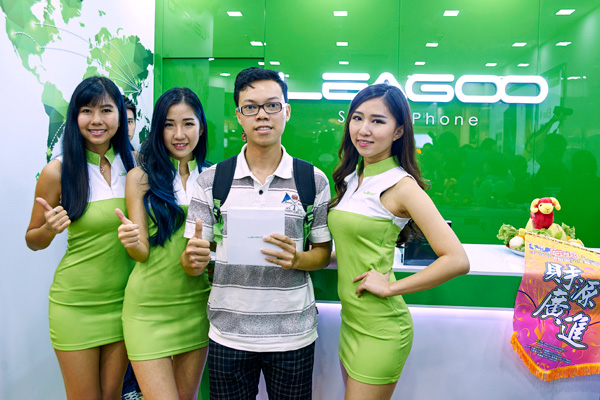 The opening of this big day marked down LEAGOO's plans to enhance their formation from a flagship store to a major smartphone brand name known to its users. This particular spark is the ignition of LEAGOO's eagerness to be the best, in a bid to be competitive in the Malaysian market given by their new status. Their long term plan was also shared, starting with focuses on staff training to ensure quality and perfection of their services to customers. Performances of this flagship store will be measured as a standard of service, as the feedbacks will be vital for its long term future growth in Malaysia.
In conjunction with this grand launching, LEAGOO also revealed its plans next year in a press conference. One of the major anticipation was the new headquarter in Shah Alam, to be opened in February 2016, promising a one-stop service with top professional provision for its employees. Another mention was the focus of expanding more outlets throughout Malaysia. "In order for us to increase our brand awareness, we are in plans to focus into more flagship stores in major cities", said Yiau Chee How, the Business Development Manager of LEAGOO Malaysia.
In terms of key smartphone models, the Alfa 8 is retailed at RM 269 while the Alfa 6 is priced at RM 319, with LEAGOO having plans to release one more model between December 2015 and January 2016.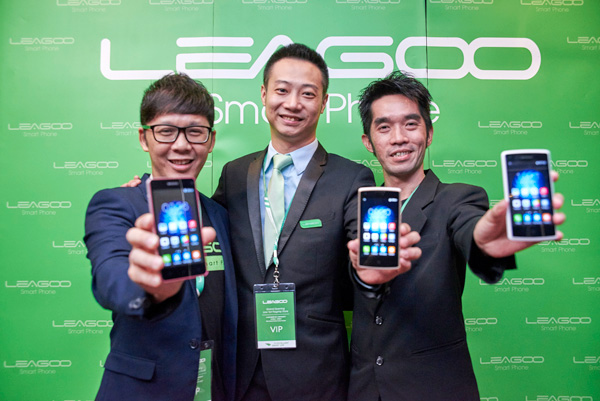 Alfa 6 – Experience the Different
The Alfa 6 is operated by the 1.3 GHz Quad Core processor, giving a battery of 1600mAh for a 4.5" IPS Display. Featured with Smart Gesture, Smart Motion, Smart Xender all for convenience and elegance. The 1GB RAM + 8GB ROM (MicroSD up to 32GB) allows space management for better and smoother performance. 5MP Rear Camera for photo goers with a Dual Sim dual standby function. Comes in color choices of Midnight Black, Pearly White, Bright Blue, and Gorgeous Pink.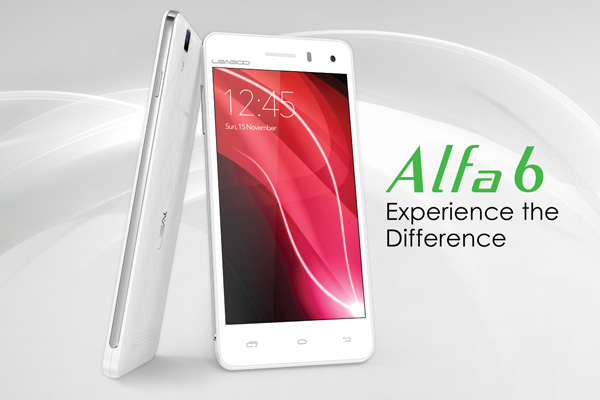 Alfa 8 – Powerful & Beautiful
Powered by the 1.3 GHz Quad Core, the Alfa 8 feeds on a dual sim and a storage of 1GB RAM + 8GB ROM  (MicroSD up to 32GB) to satisfy common needs. Screen range at 4.0" IPS Display and battery power of 1800mAh, known as the battery-saver device for long needs. 5MP Rear Camera for photo goers with a Dual Sim dual standby function. Comes with an Anti-theft feature. Available in Midnight Black, Dazzling White, Champagne Gold, and Sweet Pink. For more information, log on to www.leagoo.com.my.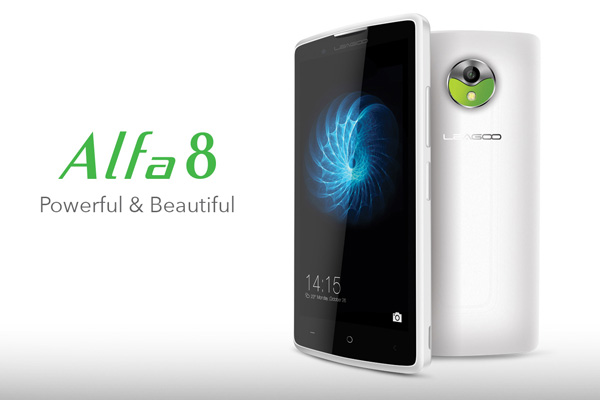 --- Photo Journalist
Gadgets, Photography, Automobile, Lifestyle