KENXINDA launches W3 Smartwatch and Flattop Series Smartphone in Malaysia
Kuala Lumpur (31 December 2015) — KENXINDA today announced its latest Flattop W9 smartphone in Malaysia that features waterproof, dustproof and shockproof. The KENXINDA Flattop series is renowned for its durability.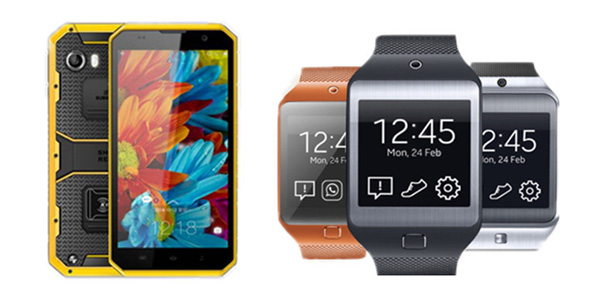 KENXINDA Flattop W9 is a highly rugged smartphone that gives great durability as well as functionality. It is recommended for those who are looking for heavy duty smartphone.
The Flattop W9 comes with IP68 rated dustproof and waterproof. IP (or "Ingress Protection") ratings are used to define levels of sealing effectiveness of electrical enclosures against intrusion from foreign bodies (tools, dirt etc) and moisture. IP68 rated as "dust tight" and protected against complete, continuous submersion in water.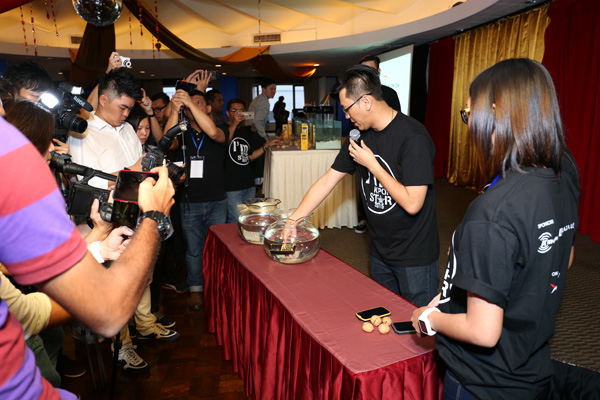 Other than that, the KENXINDA Flattop W9 also comes with MIL-STD-810G military standard shockproof too. MIL-STD-810G is a United States Military Standard that emphasizes tailoring an equipment's environmental design and test limits to the conditions that it will experience throughout its service life, and establishing chamber test methods that replicate the effects of environments on the equipment rather than imitating the environments themselves.
The KENXINDA Flattop W9 is powered by a massive 4,000 mAh size battery that is built to last for long periods. The Flattop W9 is sporting a 6 inch HD resolution display which is powered by a 1.3 GHz Octa-Core processor. It is paired with 2 GB of RAM and 16 GB of internal storage which can be expanded with a microSD card slot up to 32 GB. This phablet sized smartphone offers a 8MP autofocus camera with a LED flash and capable of shooting Full HD videos. There's also a 5MP front facing snapper for taking selfies. It has dual SIM capability that supports 4G LTE connectivity. Its other features include GPS receiver, FM radio, accelerometer and G-Sensor. Connectivity wise, it comes with WiFi b/g/n/ac and Bluetooth 4.0.
Alongside the KENXINDA Flattop W9, the company also introduced another smart watch called KENXINDA W3 that has call function too. This smart watch phone is stylish and suitable for those who prefer to use a watch phone on the go.
This W3 model smart watch offers 1.44 inch rectangular shaped 128X128 pixels resolution touchscreen and it supports Quad band GSM network. Under the hood, it is equipped with a 32 MB of RAM, 32 MB of expandable storage and 300 mAh size battery. It also features Bluetooth 3.0, wireless earphone, and camera.
Apart from the two devices mentioned above, KENXINDA also launches a range of new Flattop series smartphones alongside the KENXINDA Flattop W9.
Here are the suggested retail prices of the newly launched KENXINDA devices:
All these newly launched KENXINDA devices will be available in the local market on early January 2016. For more information, log on to kenxinda.com.my.