Kuala Lumpur (3 December 2015) — HP today announced new premium PCs that feature exclusive form factors, sleek industrial designs, high-resolution displays and audio by Bang & Olufsen. Each PC is built with powerful processors and delivers an amazing Windows 10 experiences.
According to HP, with over half a billion PCs in the world that are more than 4 years old, now is the time for exciting new form factors, leading-edge design and powerful devices. The new HP devices are nearly half the weight, a third the height and nearly twice the battery life versus their older counterparts and offer experiences incomparable to aged devices.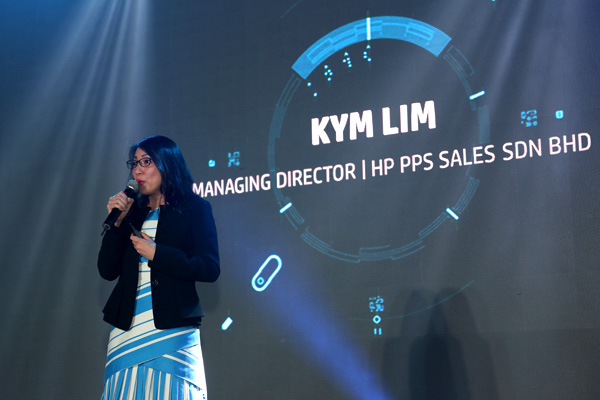 At the launch, Kym Lim, Managing Director of HP, said, "We are entering an exciting time in the personal systems space with major advances in technology and design. The breakthrough products we are announcing today are a result of integration with three technology leaders – HP, Intel and Microsoft – to bring excitement and anticipation back to the personal systems space. We have achieved this through powerful innovation and incredible experiences for our consumers."
"When Windows 10 was first launched, we announced that our partners will be rolling out the best Windows ever on the broadest range of devices. Today, we are excited to be partnering with HP in unveiling the latest innovations that offer consumers a more personal computing experience and empower them to do more," said Bruce Howe, General Manager, Consumer Channel Group, Microsoft Malaysia. "Customer feedback has been fantastic as more are making the switch to Windows 10 – as of 29 July, there are over 110 million devices running on Windows 10 globally and we expect to see more over the coming months."
"Today's introduction of the latest lineup of HP products showcases the strong collaboration between HP, Intel and Microsoft to deliver exciting and innovative computing products. With our latest technologies such as Intel® RealSense™ and our 6th Gen Intel® Core™ processors available now in the latest line of computers such as these exciting new models launched by HP today, consumers now have access to a truly immersive computing experience," said Sumner Lemon, Country Manager, Intel Malaysia and Singapore.
Beautiful Detachable PC
For customers who prefer a tablet-first design without compromising on productivity, HP is unveiling the HP Spectre x2. The new line-up's primary attraction combines a thin and light tablet design with the productivity of a notebook with a superior metal keyboard for the very best of both worlds. With up to 10 hours of battery life, the tablet only weighs 850g  and is just 8 millimeters thin. The tablet with keyboard is 1.2kg  and is 13.15 millimeters making the HP Spectre x2 the thinnest 2-in-1 PC HP has ever made. The U-shaped kickstand design leaves more room for the larger battery to extend battery life while keeping the device thin and light. For productivity, the HP Spectre x2 comes with a full-sized, 1.5 millimeter travel keyboard and 120 x 55 millimeter touchpad to offer customers an accurate, comfortable and familiar experience. The keyboard easily detaches and attaches with a magnetic connector to transform to a notebook for productivity or tablet for on the go. Customers can elevate the keyboard for an angled typing surface for added comfort. The touchpad has Precision TouchPad (PTP) technology that gives customers a smooth experience when browsing in the Edge browser. The touchscreen display is optimized for customers to use an active stylus. For a full tablet experience, the Spectre x2 offers three cameras: 1) a HP Truevision FHD 5 mega pixel front facing camera for web chats; 2) HP Truevision HD 8 mega pixel rear facing camera to take pictures and shoot videos; and 3) Intel® RealSense™ Camera R200 to capture and enable 3D experiences.  The HP Spectre x2 has accessories available soon and offerings separately including a HP Active Pen for writing, drawing, and easy navigation.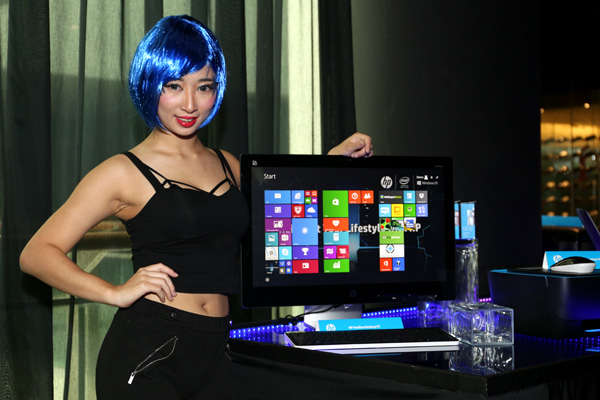 Designed to Power the Dark Side
Inspired by the Galactic Empire, the Star WarsTM Special Edition notebook has a "battle-worn" distressed design with "Galactic Empire" written in the unique Star Wars Aurebesh font on the hinge and iconic Stormtroopers on the keyboard deck. The touchpad design mirrors the X-Wing Star Fighter Guidance System and the red backlit keyboard completes the dark-side design. For portability and power, the Star WarsTM Special Edition notebook gets up to 7 hours of battery life and is offered with Full HD in a 15.6 inch diagonal display. Customers have the choice of sixth generation Intel® Core™ i5 and i7 processors. With audio tuned by B&O Play and dual speakers, customers will have bold sound experiences be it while playing their favourite game, while watching movies or listening to music. Customers can enhance their Star WarsTM Special Edition with an optional slim, sleek and refined Star WarsTM Special Edition Wireless Mouse and a Star WarsTM Special Edition Sleeve.
New Limited Edition Spectre x360
HP updated its most highly recognized premium convertible PC, the HP Spectre x360, to deliver ultra-thin design, long battery life, fast boot times and great Wi-Fi connectivity. The beautiful 13.3 inch diagonal Ash Silver with Copper accented HP Spectre x360 limited edition celebrates Bang & Olufsen's 90th anniversary. The HP Spectre x360 is updated with 6th Gen Intel® Core™ i5 and i7 processors and with a lightning fast SSD up to 256GB, customers have the horsepower and responsiveness they want to get things done fast. Weighing 1.48kg and 15.9 millimeters thin, the HP Spectre x360 with the Full HD display will last up to 12 hours. Customers can expect fluid and seamless transitions between notebook mode for work, stand mode for viewing entertainment, tent mode for touchscreen entertainment, or tablet mode for on the go. The HP Spectre x360 established HP as a leader in the premium category because it directly addresses the needs of customers in the current times.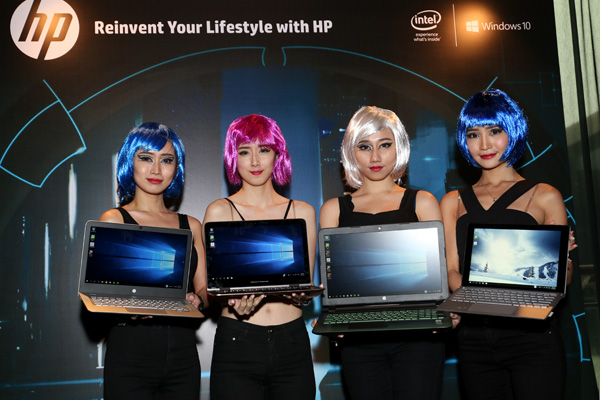 HP's Thinnest and Lightest ENVY Yet
Many customers want a traditional notebook for productivity and portability. The 13.3 inch diagonal HP ENVY notebook delivers a thin and light design with long battery life and the latest Intel® processors for customers to do more, fast. The notebook has a metal chassis with a curved profile and elevated lift hinge to give customers a more stable and comfortable typing and viewing experience. Along with its dual fans, the lift hinge promotes better air circulation under the device, keeping it cool and quiet. At 13.3 inches diagonal, the display offers customers a crisp Quad HD+ resolution. It comes with dual speakers and audio tuned by Bang & Olufsen. The HP TrueVision Webcam features dual array microphones with noise cancellation technology, controlling background noise so customers on both ends of a web chat will enjoy crisp, clear sound. The notebook features a backlit keyboard to help customers stay productive in low-light environments. The fingerprint reader enables Windows Hello so customers can log on to their PC quickly and confidently with a swipe of a finger.
Play with Style
HP Pavilion Gaming notebook  delivers intense design, graphics, power and performance gamers crave in an affordable Windows 10 gaming PC. Starting with the 15.6-inch diagonal HP Pavilion, HP added aggressive color and boosted the hardware to offer the processing power and great graphics customers want in an affordable and portable gaming PC. Customers can expect the speed they need even with the most memory intensive applications with up to 16 GB of system memory. The backlit keyboard glows bright green with a fierce gradient reptilian pattern on the keyboard deck.
"We are excited to extend our premium portfolio with new PCs that have a number of firsts – including a detachable with a metal keyboard featuring full-travel keys and our thinnest notebook ever – designed to give customers amazing experiences," concluded Kym Lim.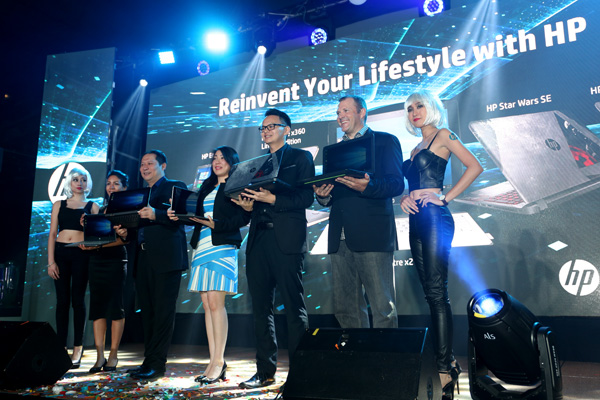 Pricing and Availability
HP Spectre x2 is available now with price RM 3,999
HP Star WarsTM Special Edition notebook is available now with price RM 3,999
HP Spectre x360 is available now with starting price RM 4,999 onwards
HP ENVY 13 notebook is available now with starting price RM 3,699 onwards
HP Pavilion Gaming notebook is available now with starting price RM 3,499 onwards
For more information, log on to www.hp.com.
---