Express creativity with Canon's new mirrorless compact camera
Kuala Lumpur (3 December 2015) — Canon today launched the EOS M10, the newest addition to the EOS M range of mirrorless interchangeable-lens cameras. Pairing superior image quality associated with a EOS DSLR with the convenience of a point-and-shoot compact, the chic design and light weight (approximately 301 grams) of the EOS M10 makes it the perfect companion for urbanites of today.
The EOS M10 is paired with the new compact EF-M15-45 mm f/3.5-6.3 IS STM lens that ensures high image quality in every shot. Equipped with a tilt type LCD touch screen that extends to 180 degrees, the EOS M10 has an intuitive user interface that also enables selfies from different angles. Photographers also benefit from an enhanced user experience with its Creative Assist editing capabilities and connectivity features.
"The EOS M10 is a lifestyle camera that combines the straightforward experience found in Smartphone cameras with Canon's latest DSLR technology for superior image quality," said Donny Ling, Director of the Imaging Communication Products Division of Canon Marketing (Malaysia) Sdn Bhd. "For Smartphone camera users looking to hone their photography skills, the EOS M10 opens up a world of creative possibilities and accessibility to a great variety of EF lenses.''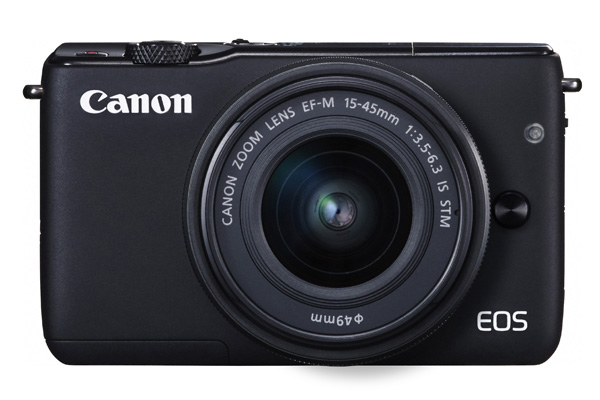 Smart design for fun and seamless self-portraits
The intuitive and user-friendly 3.0'' touchscreen LCD enables quick and direct access to functions, allowing users to change camera settings such as shutter speed and aperture at the tap of the screen. The EOS M10 introduces features that enhance image quality for taking creative and convenient self-portraits. When the LCD screen is angled to 180 degrees, a shortcut option to activate the self-portrait mode enables quick adjustments to parameters for taking the best selfies – brightness, smooth skin effect, background defocus, flash and self-timer.
Have fun with the EOS M10's Creative Assist feature, consisting of a series of six sliders such as Blur /Sharpen (Aperture), Darker/Brighter (Exposure), Cool/Warm (White Balance) et cetera that enables even the new photographer creative control of their pictures and the fun of experimenting. Users can easily make adjustments and see the effect of these settings on the images, providing amateur photographers with a keener appreciation for photography.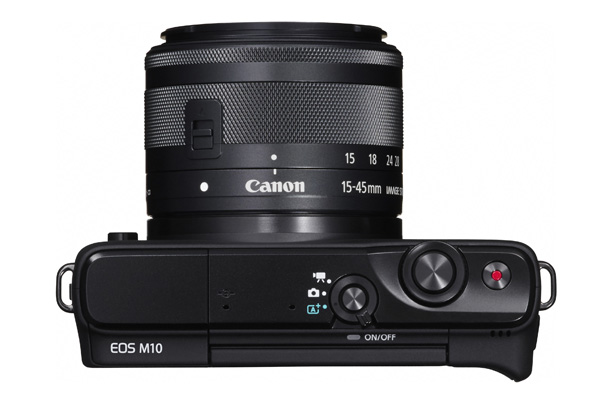 High performance in stylish slim form
Modern technology has made waves with the advent of mobile devices that we carry around for daily organization. The EOS M10 complements this lifestyle with Canon's imaging technology to deliver superior quality images, which may be challenging to achieve with non-dedicated imaging devices.
Powered by the advanced Canon DIGIC 6, the processor handles images quietly at swift speed and ensures high speed processing with low power consumption. Paired with the 18.0 megapixel CMOS sensor, high-resolution and clarity in images will stand out. Even in dim lighting, the high ISO speed performance from 100 – 12800 on the EOS M10 will capture rich colours and details.
The enhanced Hybrid CMOS AF II system uses a combination of phase-difference detection AF and traditional Contrast AF for focusing and tracking subjects with precision. The EOS M10 uses an APS-C sized sensor, commonly used in the EOS DSLR range of cameras. The larger sensor size powerfully captures more light during exposure, ensuring higher image quality typically associated with DSLR cameras.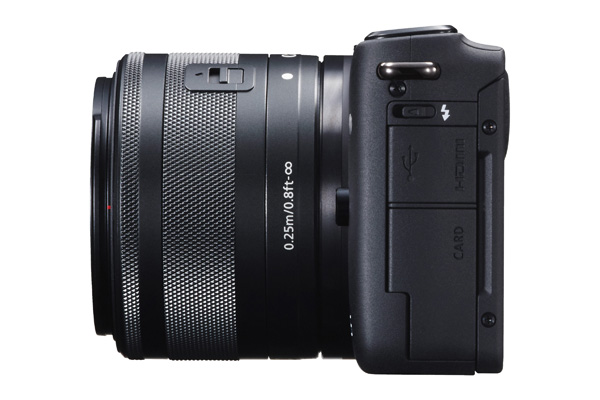 Connectivity without boundaries
Wi-fi connectivity on the EOS M10 facilitates speedy sharing to social media platforms via online cloud storage, Canon iMAGE GATEWAY (CiG). After a one-time registration on CiG, users whose cameras are connected to any Wi-Fi service, may post their photos and videos directly to Facebook and YouTube.
With NFC and Wi-Fi connectivity, remote operation of the camera via a smart device offers users convenience and versatility. Once connected via the Camera Connect app, the EOS M10's live view from the LCD screen is beamed to the smart device's screen in real-time. A variety of shooting modes, different aspect ratios, focus selection, self-timer and more can be adjusted – all from the smart phone while shooting superior quality images from the EOS M10. The remote shooting feature is ideal for taking group portraits or shooting at unusual angles, allowing easy control of the self-timer and shutter release.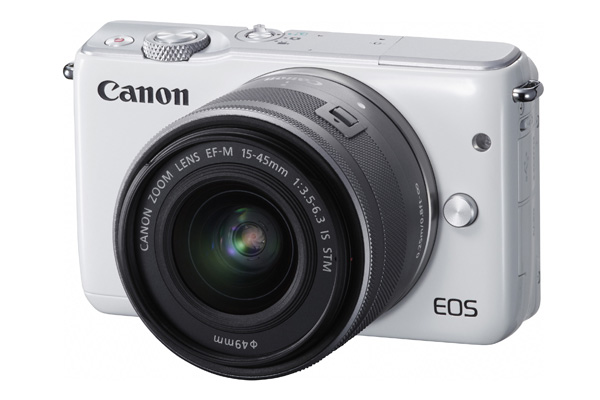 Different styles for different personalities
The EOS M10 is offered in two versatile colours of black and white. Users can have fun expressing themselves through customisation of their camera with a selection of compatible jackets available in a range of striking colours such as a classic Navy, a sweet hue of Pink, and whimsical Aqua. At launch, the EOS M10 is bundled with a complimentary jacket design in Border. A limited edition, Border jacket puts a mod spin on the timeless and classic colours of black and white in a chic striped design.


New EF-M15-45mm f/3.5-6.3 IS STM lens
The new EOS M10 features three lens kits, offering users more options and access into the world of EOS interchangeable lenses. All three kits feature the new EF-M15-45mm f/3.5 – 6.3 IS STM lens available in Graphite and Silver.
With a lens retraction mechanism, the EF-M15-45mm f/3.5-6.3 IS STM is the lightest, most portable, and compact standard EF-M zoom lens at just about 130 grams. With a focal length equivalent to 24mm – 72mm on a full frame, it produces high quality images favourable for travel, landscape, and even everyday moments. The Stepping Motor (STM) technology ensures silent and smooth AF especially during movie recording.
A Sleeker EF-M55-200mm f/4.5-6.3 IS STM lens in Silver
The second bundle includes the reintroduction of the EF-M55-200mm f/4.5-6.3 IS STM lens for telephoto coverage, which will feature a sleek silver finish.
The third bundle features the EF-M15-45mm f/3.5-6.3 IS STM and the ultra-compact moderate wide-angle EF-M22mm f/2 STM pancake lens for landscape photography.
Pricing and availability
The Canon EOS M10 with new EF-M15-45mm f/3.5 – 6.3 IS STM lens is now available for purchase at recommended retail price of RM1,999.
Product Specifications
EOS M10
Image sensor:                                   18.0 mega-pixel APS-C CMOS sensor
Imaging processor:                          DIGIC 6
ISO speed:                                          100-12,800 (expandable to 25,600)
Continuous shooting speed:          4.6 fps
Maximum video quality:                1920 x 1080 (Full HD
AF:                                                       Hybrid CMOS AF II
LCD:                                                    180 / 45 degrees tilt type touch screen, approx. 1.04 million dots
Connectivity:                                     Wi-Fi, NFC-enabled
Dimensions:                                      108 mm in length, 66.6 mm in breadth and 35.0 mm in depth
Weight:                                              Approx. 301 g (CIPA standard)
EF-M15-45mm f/3.5-6.3 IS STM lens
Focal length:                                      15-45mm
Maximum aperture:                       f/3.5-6.3
Minimum focusing distance:      0.25m
Maximum magnification:            0.25x
Lens Construction:                          10 elements in 9 groups
Filter Size Dimension:                   49mm
Aperture blades:                               7
Dimensions:                                       44.5mm in length, 60.9mm in width
Weight:                                                 Approx. 130g