Power Up for Work and Play with the All New Lenovo VIBE P1 and VIBE P1m
Kuala Lumpur (19 November 2015) — Lenovo today launched two new powerful VIBE smartphone models. Built for the most demanding of consumers who do not stop to plug in, the VIBE P1 and VIBE P1m let users stay constantly connected, productive and always in control.
With an exceptional battery life to give mobile consumers peace of mind, these new VIBE smartphones feature a manual power saver switch to instantly extend battery life and an OTG (On-The-Go) Charging function to charge other USB-connected devices, such as Bluetooth headsets and portable speakers. Equipped with high-performance processors, the VIBE P1 and VIBE P1m does not only run apps and games seamlessly, but also support blazing-fast connectivity and smooth access to online content with 4G LTE.
"Lenovo's new VIBE P1 and VIBE P1m allows users to do more for less with its massive battery capacity and smart power saving features. These new additions to our smartphone product range is perfect for those who have an always-on lifestyle," said Foo Mun Yee, Country Lead, Lenovo Smartphone, Malaysia.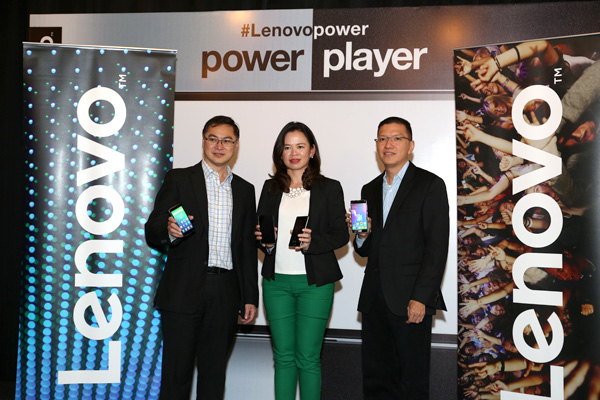 Power to Last
A powerful companion for the most mobile of consumers, the VIBE P1 comes packed with productivity features geared for multi-taskers and various tools to keep the device secure.
The VIBE P1 comes with an impressive 5000mAh battery, one of the highest-capacity batteries in its class. Now users can be sure of a smartphone that will last them throughout the day with the ability to charge other devices in need of a battery boost at any time. In addition to a physical power saver switch, which instantly extends battery life and OTG (On-The-Go) Charging feature, the VIBE P1 stands out with a 24W quick charge function that can rapidly charge the phone battery.
Supporting slick and fast performance, the VIBE P1 has a 1.5GHz Qualcomm® Snapdragon™ 615 64-bit octa-core processor for users to run multiple apps, surf the web and stream videos all at once. To ensure speedy and an uninterrupted surfing experience, the smartphone's Wi-Fi Boost provides 5G WiFi support for improved Wi-Fi speed and range. The VIBE P1 can also be paired with a range of smart devices, from headsets to cameras and TVs, utilizing wireless NFC (Near-Field Communication) technology. Meanwhile, an embedded fingerprint scanner on the home button supports black screen unlock and brings about even greater convenience and security to keep the device and user privacy safer than ever before.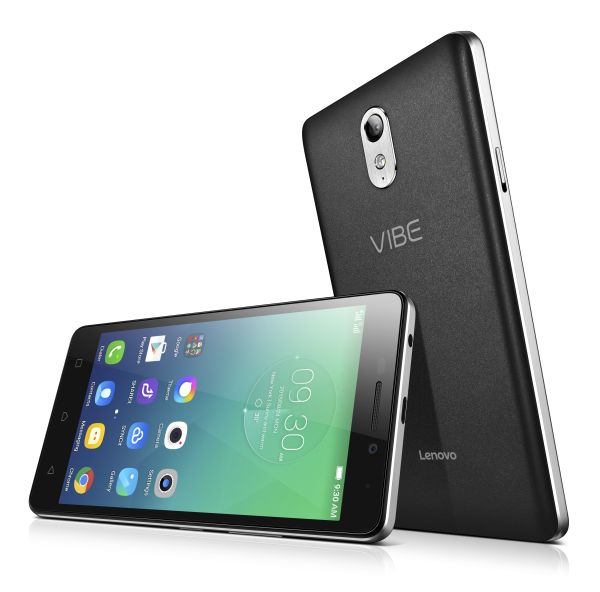 The VIBE P1 also offers an unexpected entertainment experience with its unrivalled audio quality. Smart PA technology boosts audio output. It also features a sealed sound chamber for improved resonance and better bass for all sorts of multimedia needs. It comes with a 13MP rear camera with fast-focus PDAF technology and a 5MP selfie camera with multiple shooting modes and beautification features.
Sporting a premium metal-and-glass design, accentuated by a slender aluminum frame (measuring just 4mm along the sides), and a subtly curved rear metallic cover for improved ergonomics, the VIBE P1 exudes exquisite craftsmanship. The screen is made of Gorilla Glass 3, a thinner and lighter iteration of Corning's scratch- and crack-resistant protective glass.
The VIBE P1m features a long-lasting 4000mAh battery with a quick charge function which allows users to get a quick power boost when they are in a hurry.
Lenovo engineered the VIBE P1m to be "life proof" too with its splash-proof capability via nano-coating technology. These, coupled with a powerful MediaTek 64-bit quad-core processor and a vivid 5-inch HD screen, make the VIBE P1m a truly exceptional value-for-money device.
The VIBE P1 is available in Platinum and Graphite Grey, and VIBE P1m is available in Onyx Black and Pearl White.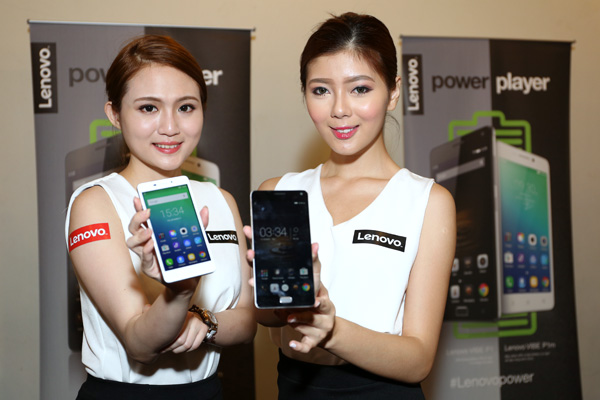 Pricing and Availability
The VIBE P1 will be available in Malaysia through authorised retail stores starting from today, 19 November 2015, with a suggested retail price of RM1,199.
The VIBE P1m will be available via online retailer Lazada.MY starting from today, 19 November 2015 and will be available in authorised retail stores in December, with a suggested retail price of RM649.
For the latest Lenovo news, follow Lenovo on Twitter (@Lenovo_MY) and Facebook (http://www.facebook.com/lenovomy).
---