LUMIX 4K Camera DMC-GX8A – Unprecedented Picture Quality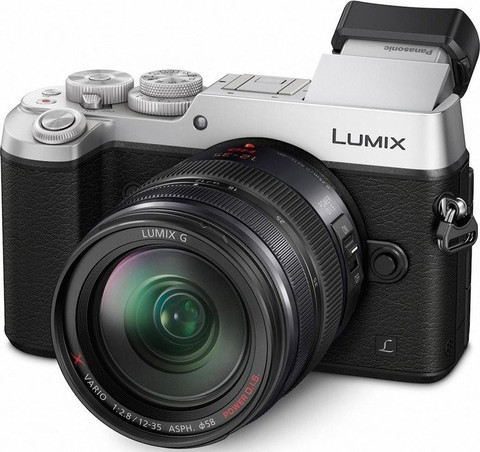 Packing a 20.3-megapixel Sensor, DUAL I.S. and 4K Video/Photo recording capability, this camera will capture your subjects in the best way possible. Its sophisticated design will satisfy even the most experienced photographers.
Innovative Stabilization – Dual I.S
The LUMIX GX8 integrates Dual I.S (Image Stabilizer) to gain more powerful handshake correction. The body I.S and Lens I.S work at the same time to take maximum advantages of both stabilizers together. With a maximum 3.5x wider correction angle at wide end, you can get clear handheld shots even in low-light situations.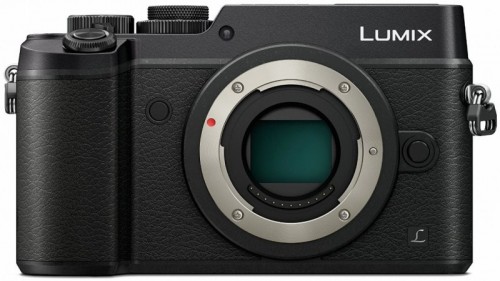 20.3MP Live MOS Sensor
The LUMIX GX8 integrates the newly developed 20.3-megapixel Digital Live MOS Sensor that achieves highest ever image quality in the history of LUMIX G digital cameras. It achieves high speed burst, max. ISO 25600 high sensitivity image recording and wider dynamic range. The combination of the Digital Live MOS Sensor and the Venus Engine achieves clear image rendering with minimum noise even in low-lit situations and stunning picture quality.
Newly Developed Venus Engine
The Venus engine features Multi Process Noise Reduction, Three Dimensional Colour Control and Aperture Filter to achieve high colour reproduction and high resolution images with natural tones. The combination of the High Sensitivity MOS Sensor and the Venus Engine achieves stunning picture quality. It also excels in diffraction compensation to make images crisp and clear even when shooting with small aperture.
RAW Data Development in Camera
The LUMIX GX8 can shoot images in RAW-format and even develop them inside the camera, to adjust the following setting: Colour Space Setting (sRGB / AdobeRGB), White Balance, Exposure Compensation, Photo Style, Intelligent D-range Control, Contrast, Highlight / Shadow, Saturation, Noise Reduction, Intelligent Resolution, Sharpness.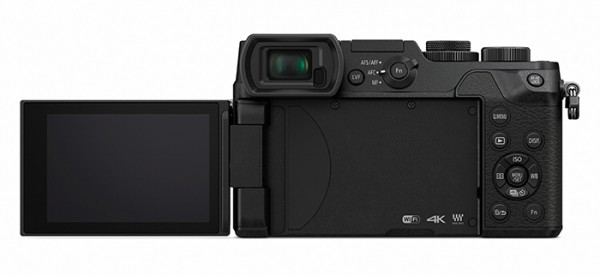 4K Video and 4K Photo- Capture the Perfect Moment
special moments you want to remember can occur at any time and should be captured in the best resolution possible. Now Panasonic's 4K technology is available for everyone. With the introduction of the new LUMIX GX8, you will be able to record video in 4K (up to QFHD: 3840 x 2160 pixels 25 fps, 100Mbits/s).
Furthermore, with the 4K Photo feature, you can extract the perfect photo out of a 4K video (30 frames / photos per second) sequence easily on the camera and save it as an 8-megapixel equivalent still image. The hybrid LUMIX GX8 frees your creativity for both video and photo.
4K Photo Modes – Free Your Creativity
The 4K Photo function can be used in three different modes, all allowing you to capture that perfect moment at a high burst rate of 30 frames / photos per second.
4K Burst
This is a function that you can use more like using photo burst shooting mode. The camera keeps on shooting 8-megapixel equivalent images at ultra high burst rate as long as the shutter button is pressed.
4K Burst S/S (Start/Stop)
This function is the standard 4K Photo Function where you are able to record a 4K video to extract any frame / photo as an 8 megapixel equivalent images later. You can relax and wait for the moment to come.
4K Pre-Burst
The specialty of the '4K Pre-Burst' mode is that the camera starts recording a 4K video sequence one second before & after you press the shutter button. This allow you to capture an unpredictable moment which happens much faster than you are able to react. You can get extra 60 photos to choose the best from.
4K Video – More Details Than Full HD
Whether you are watching movies or editing videos, 4K delivers a far more intense viewing experience than you have seen before. Its native resolution of 3,840 x 2,160 pixels is four times larger than Full HD, resulting in a much higher level of detail. Even if you export your footage filmed in 4K to a Full HD TV, the video files will have even better definition and crisper details than those filmed in Full HD.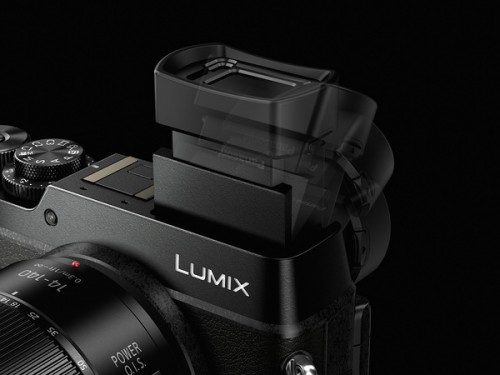 2,360k-dot, Large OLED LVF
The LUMIX GX8 comes with a high-resolution (2,360k-dot) Tiltable OLED Live View Finder which allows high visibility thanks to a 10,000:1 contrast and perfect framing even under direct sunlight conditions. High 0.77x magnification (35mm camera equivalent) makes it easy to see image details. Also with all your settings displayed right in front of your eye, your pictures will always come out exactly how you want them to.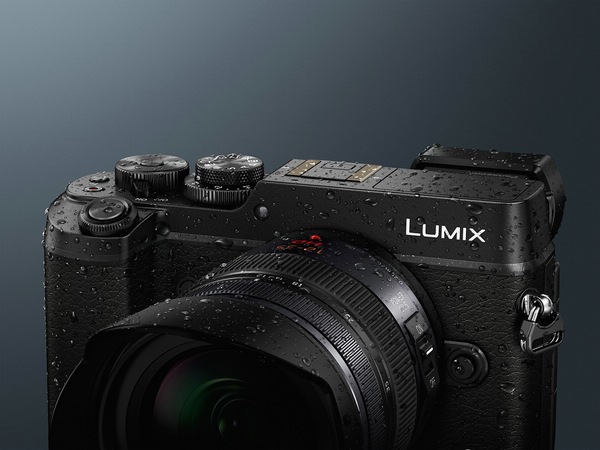 Splash/Dustproof Rugged Design
To be tough enough to withstand even heavy field use, the main structure of the LUMIX GX8 is composed of magnesium alloy full diecast front / rear frame. It also features splash / dustproof construction thanks to the sealing on every joint, dial, and button.
Free-angle OLED Monitor
The 1040k-dot rear monitor adopts OLED for higher -precision, higher-speed response. The LUMIX GX8 boasts tilt & swiwel capability making it more comfortable even for vertical composition while giving you the freedom to find unusual perspectives. Plus, touch control immediately lets you to set focus to the subject by just touching it on the screen and you can even release the shutter.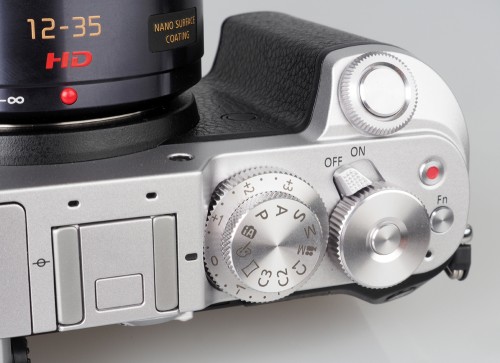 Everything in the Right Place
Not only does the LUMIX GX8 features a premium flat body and a new more ergonomic grip, it also provides an intuitive level of operation. The front/rear dials control the main aperture and shutter speed settings, while easily switching to handle temporary WB and ISO adjustment. Setting can also be assigned to eight function buttons. In addition, it is possible to adjust the exposure compensation with dedicated dial.
Expandability for Flexible Usage
To offer more flexible usage, the LUMIX GX8 can be combined with the DMW-FL580L / FL360L External Flash, the DMW-MS1 Stereo Microphone and many other accessories. For this viewfinder, Eyecup DMW-EC3 made of elastic material enhances comfort in viewing either with naked eye or with glasses.
High Speed Auto-Focusing with DFD Technology
Capture even the fastest moving action thanks to Panasonic's Depth From Defocus (DFD) Auto Focus (AF) technology. The LUMIX GX8 features this brand new technology instantly calculating the distance between the items inside the frame and drives the focus of the lens in one fast, continuous movement. This new system results in AF speeds up to 0.07 seconds and a burst shooting speed with Continuous Auto Focus (AFC) of 6 frames per second. It also increases the stability of continuous focusing when shooting video.