KENXINDA officially enter Malaysian market
Kuala Lumpur (2 November 2015) — KENXINDA Malaysia unveils its full range of products November 2, 2015 targeted market to be at the mid-low market yet attractive specification of the device. It will give users a wonderful experience while using it as we have been in the industries for year and capable to offers a quality products at the most affordable price tag. As Malaysia consumers are set to be spoiled for choice with the debut of KENXINDA range of products.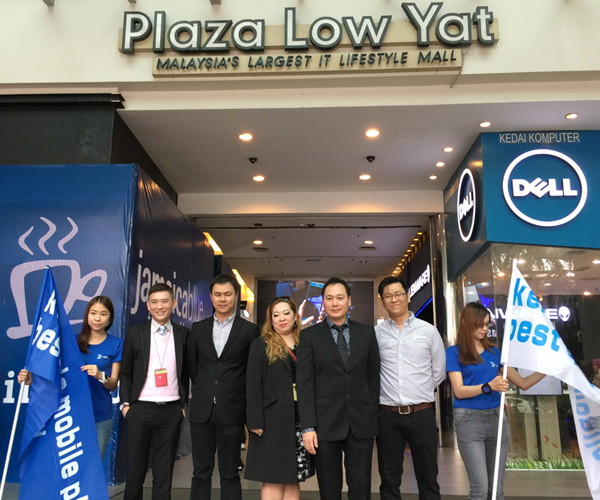 "KENXINDA establishing at year 2003 in Shenzhen, china with a business philosophy of affordable, stylish and variety range of products. We have experience to create products for our customer needs, sales and services to let our customers to have the best products with lesser problem. Use with peace of mind and confidence with all our range of products were our main focus to rewards our customers from their trust.
"We are proud to present KENXINDA to Malaysia as the 1st country in Asia. We believe that all our products will blow away our customers with the experience of our products yet with the most affordable price in the market" said Daniel Chia, CEO of KENXINDA MALAYSIA. It was our pleasure to start with Malaysia as we intend to aim high and are confident of introducing even greater device in the future.
In conjunction with its official launch, we will be offering KENXINDA smart watch RM299.00 and now it just cost at the price of RM199.00 with a free Bluetooth headset worth RM99.00 only. It will be on this promotion period of 3months time.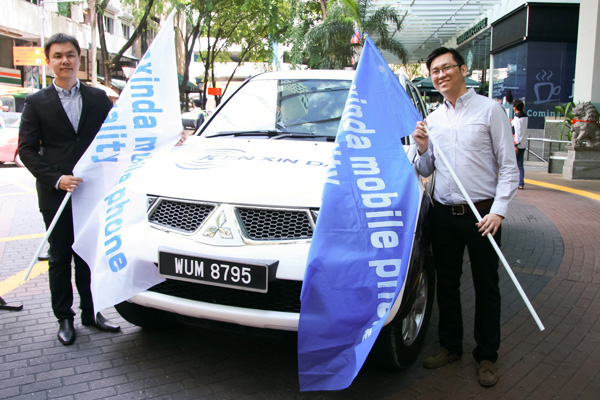 "We will be working closely in cooperation with our nationwide master dealers to bring all the full range of devices to the market in Malaysia. From feature phone to smart phone even accessories. We believe that within the next 6 months KENXINDA will be all over Malaysia and will be one of the favorite brand choices for all Malaysian. Customers are always our first priority and we will continuously to bring in more affordable price range of products with the latest technology even now and then. We strongly believes that our vision we will be one of the favorite choice for Malaysian.
Today's roadshow which happens in Plaza Low Yat is to let all our customers to experience our products as this is the largest IT Mall in Malaysia. We will be having concepts store around Malaysia which there are few of the confirmed outlets located at Plaza Low Yat – KL, Queensbay Mall – Penang and Dataran Pahlawan Mall – Melaka. There will also be few roving trucks that carry the brand of KENXINDA to be running around whole Malaysia to create more awareness to the market.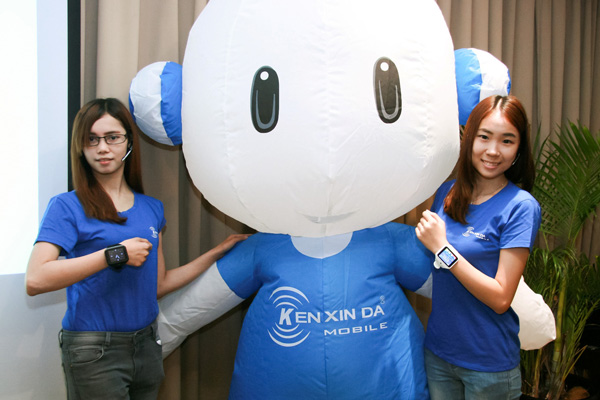 There will be a numbers of 13 products to be introduce to the market today which is as below
Features phone K68(RM79), K39(RM99), 207(RM119)
Smart Phone K528(RM169), K2(RM199), K3(RM299), X2(RM399), A6(RM459)
Tablets F1(RM299)
Smart Watch S-Watch(RM199)
Powerbank 5000mah(RM60), 10400mah(RM99), 15000(RM139)
For more information on KENXINDA Malaysia info kindly log on to KENXINDA MALAYSIA official Website or KENXINDA MALAYSIA official Facebook.