HyppTV unveils its Newly Rebranded Hyppinspirasi Hd and launches All-New On-Demand Karaoke Service
Putrajaya (21 November 2015) — Telekom Malaysia Berhad (TM) via its award-winning IPTV service, HyppTV today officially unveiled  HyppInspirasi HD – a newly rebrand channel; and HyppStars, an all-new On-Demand karaoke Service on HyppTV platform at HyppCarnival event held at IOI City Mall, Putrajaya.
The channels were launched by Jeremy Kung, Executive Vice President, New Media, TM, together with Michael Christian Simon, Managing Director, Homegrown Productions Sdn Bhd.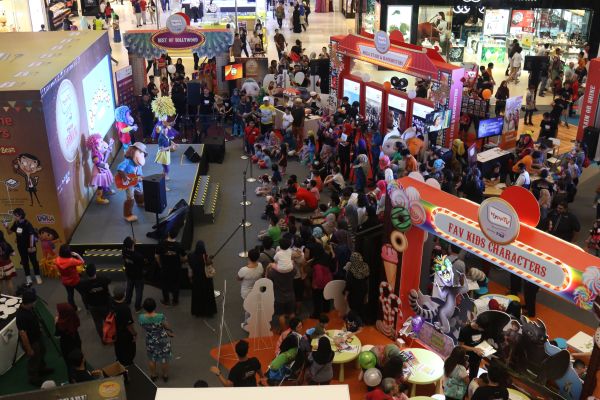 Commenting on the launch, Jeremy said, "Today, we are proud to launch HyppInspirasi HD, formerly known as EC Inspirasi. The channel was previously broadcasted in Standard Definition format and now it has been upgraded to High Definition (HD) format, giving our viewers crystal clear picture quality for an enhanced viewing experience. HyppInspirasi HD offers new and exciting locally-produced programmes, with Time-Shift and Catch-up functions, providing more convenience for you to watch your favourite programmes, true to our promise, "Life Made Easier."
Meanwhile, Michael Christian Simon, Managing Director, Homegrown Productions Sdn Bhd which produces and manages HyppInspirasi HD channel for HyppTV said, "The relaunch of HyppInspirasi in HD is definitely timely and with our new programming, we intend to stamp this channel in the hearts and minds of Malaysians."
Formerly known as EC Inspirasi, HyppInspirasi HD is a newly rebranded channel on HyppTV Channel 111 which offers a variety of youth-inspired programmes focusing on lifestyle, travelogue, reality, food and music. The channel has been upgraded to HD format starting 1 September 2015 and beginning 1 October 2015, HyppInspirasi HD is offered as ala-carte at RM9 per month or as part of HyppTV Aneka Pack at RM30 per month. The channel comes with two (2) hours time-shift as well as seven (7) days catch-up functions and available on HyppTV Everywhere mobile app for viewers who are on the move.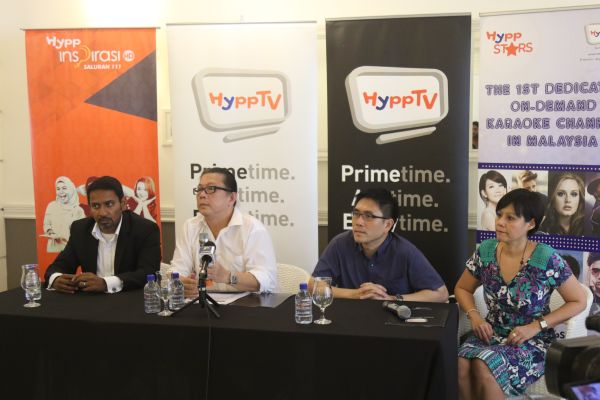 "We are also proud to introduce to you our new on-demand karaoke service, HyppStars, the first of its kind on Malaysian TV platform. Accessible through HyppTV's interactive page, HyppStars allows our customers to enjoy a private and fun karaoke session with family and friends at the comfort of their home at a very affordable price. HyppStars offers a library of multi-lingual song choices from local and international artistes to choose from such as Siti Nurhaliza, Adele, Jay Chou, Lee Hom and many more. As for HyppTV Jumbo Pack customers, they can enjoy HyppStars Lite access pass which gives them a FREE access of up to 30 karaoke songs or sessions when they subscribe to the package," he added.
HyppStars is the first karaoke On-Demand service in Malaysia, available exclusively on HyppTV platform. HyppStars is available for subscription starting 15 October 2015 with few options of subscription passes from as low as RM5.90. HyppTV customers who are avid karaoke fans can even enjoy more saving by subscribing to HyppStars annual pass at only RM99.90, with saving of RM78.90.
To celebrate the launch of HyppInspirasi HD and HyppStars, HyppTV together with its content partners is organising a fun filled HyppCarnival from 20 until 22 November showcasing its unique and exclusive programmes at IOI City Mall, Putrajaya. Indonesian actress Nasya Marcella and actor Mischa Chandrawinata, casts from "Jakarta Love Story" the new drama series on MNC Channel as well as Chrissie Chau, the ambassador of now Jelli channel were specially flown from Indonesia and Hong Kong to meet HyppTV customers and the fans. Datuk Ramli Sarip, Sofi Jikan and the contestants of 'Rockers', Malaysia's first rock themed reality show on HyppSensasi also made an appearance, together with local celebrities from HyppTV drama series such as Shahz Jaszle, Reza Rosli, Riz Amin and Shima Anuar. Delighting the young fans were the appearance by the Zingzillas from Cbeebies, Puss in Boots and King Julien from DreamWorks HD, Mr Bean from Boomerang HD, Dora the Explorer and Diego from NickJr. and Wuba a popular character from 'Monster Hunt', a top grossing Chinese movie from Now Baogu HD. Local singers, Zahid and Wani Kayrie also performed their hit songs to hype up the event.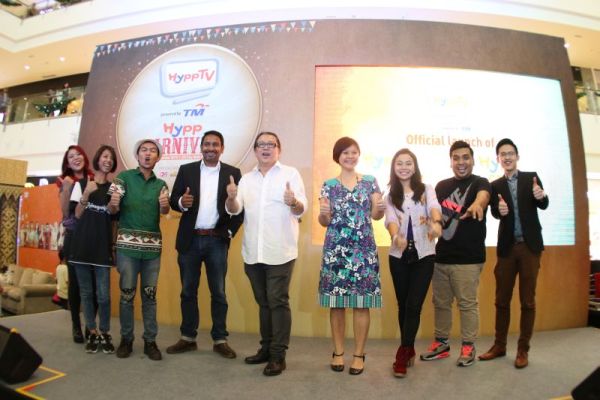 Jeremy said, "We are so excited with the overwhelming response for our first HyppCarnival event held earlier this year. This is why we have decided to once again organise the event as a reward for our customers where they can participate in the fun filled activities and meet the local celebrities from HyppTV drama series as well as specially flown international celebrities in the meet and greet session. In addition, HyppTV customers as well as members of the public can experience our HyppTV up close and discover the latest HyppTV service and features."
The much anticipated HyppCarnival event was previously held in January and visitors get the chance to experience HyppTV service up close and participate in the fun filled activities to stand a chance to win exclusive merchandises. Customers also get to upgrade to the new UniFi ADVANCE PLAN™ and experience speed up to 50Mbps with any HyppTV Value Packs starting from RM179 per month only. Star Media Radio Group which carries 988 FM, Suria FM, Red FM and Capital FM is the official Radio Partner for HyppCarnival.
True to its promise of 'Life Made Easier', customers who are on the move can watch HyppTV programmes and VOD content on their smart devices via the mobile app HyppTV Everywhere. The mobile app now allows in-app registration via mobile number, email address and Facebook for UniFi, Streamyx customers as well as the public to enjoy HyppTV service. The app is available for download on Google Play for Androids and App Store for Apple.
HyppTV now offers its customers a total of 124 channels with 49 channels in High Definition (HD) – consisting of 57 premium channels, 22 free channels, 5 Radio channels, 15 Video-On-Demand (VOD) channels and 25 interactive channels in a wide variety of affordable packages or via ala-carte options. HyppTV is powered by TM's high speed broadband service, UniFi and Streamyx 4Mbps and 8Mbps which are available to viewers come rain or shine through UniFi and Streamyx residential and business packages. HyppTV customers will also enjoy the world class entertainment line-up on the move via HyppTV Everywhere. To date, HyppTV has more than 900,000 subscribers.
For more info on HyppTV, log on to www.tm.com.my/hypptv.