Canon introduces two premium compact cameras to acclaimed PowerShot G series line
(Kuala Lumpur, 4 November 2015) — Canon today announced the launch of two new models in the PowerShot G series line of premium digital compact cameras. While developed for different end users, the PowerShot G5 X and G9 X are both built with the latest Canon imaging technology and come with a large 1.0" 20.2 megapixel CMOS sensor that renders higher sensitivity for superior image quality.
Designed with the ease of photographer in mind, the cameras feature new optimized button layout on the user interface. The touch screen complements the control ring around the lens for easy adjustments to camera settings such as ISO speed, aperture and focus.
"Canon has harnessed imaging know-how to develop these new and versatile compact models that deliver stunning images and HD videos with ease.'' said Donny Ling, Director of the Imaging Communication Products Division of Canon Marketing (Malaysia) Sdn Bhd. "The PowerShot G5 X will delight serious photographers especially in less than ideal lighting conditions as the built-in EVF enables a true preview of the image  while the PowerShot G9 X will appeal to style conscious users who desire a powerful yet convenient everyday camera.''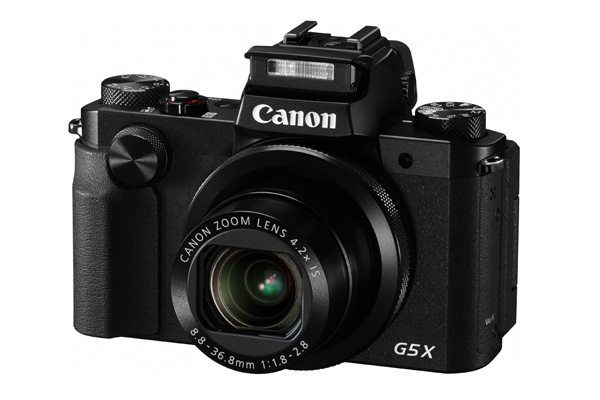 Superb image quality
The PowerShot G series is associated with high image quality approaching the EOS line of DSLR cameras. The powerful high sensitivity CMOS sensor along with proprietary DIGIC 6 image processor creates Canon's high-sensitivity (HS) system to provide photographers with high performance point-and-shoot cameras in varied lighting conditions. The high ISO speed of 12800 produces expressive images with beautiful contrast and crisp details even when shooting in low light situations.
The PowerShot G5 X uses a 24-100mm (35mm equivalent)  4.2x optical zoom lens, while the PowerShot G9 X uses a 28-84mm (35mm equivalent) 3x optical zoom lens providing the casual user with sufficient coverage in varied shooting scenarios This versatile range covers wide-angle shots for group photography,  in tight enclosed spaces and telephoto range to get closer to distant subjects.
The circular 9-blade composition and large apertures of f/1.8 and f/2.0 on the PowerShot G5 X and G9 X respectively, enables beautiful bokeh (blurred background) effects in macro photography.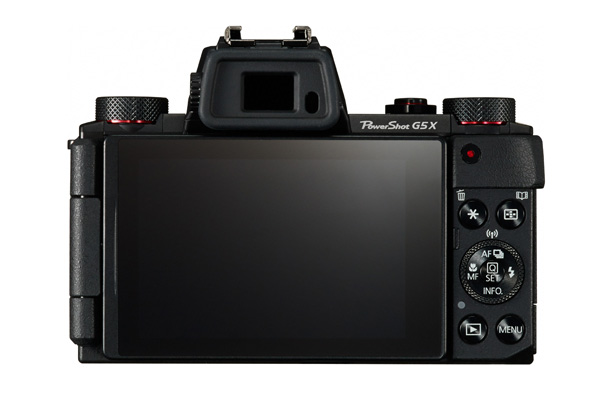 Heightened visibility with EVF
A first in the PowerShot G series line, the PowerShot G5 X is equipped with a built-in EVF, that has a high resolution of 2.36 million dots similar to the colour gamut from a computer monitor (sRGB). With rich colour fidelity, photographers will find greater enjoyment focusing on image composition.
With the EVF, photographers can be confident about the final images taken as the EVF reflects exactly what is seen by the camera sensor and thus reflecting a true image representation of what the photographer sees.
The EVF was optimally designed with the eye point of 22 mm to ensure comfort even for bespectacled users. The exceptional clarity of the EVF and high speed display mode for moving subjects offers users a highly accurate preview of the final composition with minimal discrepancies in colour.
When shooting in a bright environment, the EVF gives clear visibility as it is not affected by glare. When the EVF is in operation, the perceptive system automatically disables the LCD screen. This makes it convenient for the photographer to shoot discreetly in a dark environment such as a concert hall or museums, as the EVF makes it possible to shoot confidently without the use of the LCD screen.  The PowerShot G5 X also offers the flexibility of shooting from the vari-angle touchscreen LCD for selfies, creative low or high angle shots.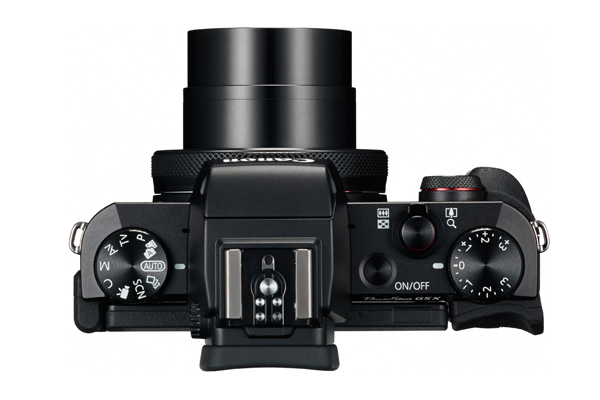 Slim line PowerShot G9 X for powerful imaging on the go
With a streamlined compact design and weighing approximately 209 grams, the pocket-sized yet powerful PowerShot G9 X is the lightest and most compact camera in the PowerShot G series range to date and perfect for everyday usage. Reminiscent of classic cameras with bold lines, the leather-like trim frame the sides of the camera, emphasising contrast in surface details while providing users with a firm grip when shooting.
The simplicity of its design carries over to its operability, with a control ring to complement the touch panel. Between these two elements, a user can easily control the camera settings and make adjustments quickly and efficiently.
In both the PowerShot G5 X and G9 X, the bulb exposure feature provides the user with greater control over shutter timings, which can be highly useful when capturing the light trails of cars, fireworks and night scenes. The new Auto ND Filter ensures that the appropriate brightness is achieved enabling the photographer to focus on capturing the moment in different situations.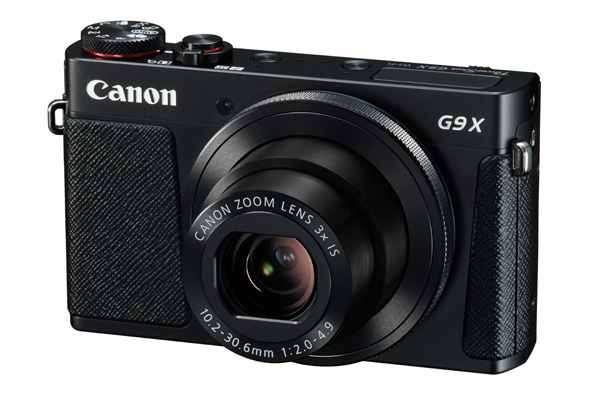 Creative expressions with Advanced Movie Functions
Adept at creative avenues of expressions, the cameras are equipped with movie editing functions for richer storytelling with the ability to record 1080p Full HD videos (at 24p and up to 60p in MP4 format).
Story Highlights automatically chooses a series of photos or clips and puts them together with effects, automated editing and even background music for a more lively dimension. The Short Clip Movie feature on both cameras helps photographers capture a series of 4 to 6-seconds movie snippets with different play back speeds – normal-speed, fast motion, action replay or slow motion for stylistic effects.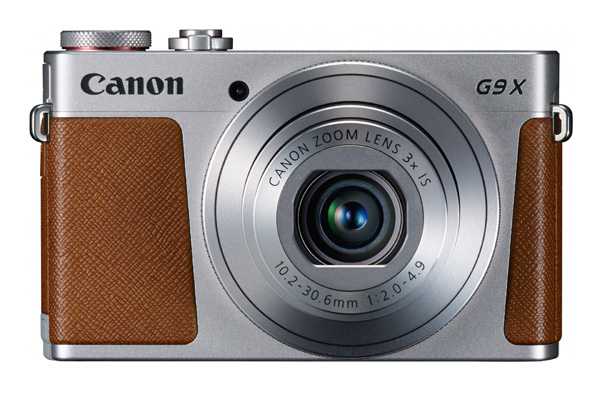 Sharing your pictures anytime and anywhere
The PowerShot G5 X and G9 X are equipped with Wi-Fi and NFC for easy sharing of photos from between compatible cameras, smart devices, Canon Connect Station CS100 and Canon iMAGE GATEWAY (CiG).
In addition, the Canon Camera Connect app allows users to remotely control camera functions such as zoom, focus, shutter speed, ISO, aperture, and aspect ratio via their smart devices. This is particularly useful for group pictures, in tight spaces where unusual angles are required or shooting nature from a safer distance.   For the first time in the PowerShot G Series line, alongside charging via the battery charger supplied, the convenience of in-camera USB charging is now also available and thus giving users more options in ensuring their cameras are always powered up.
Pricing and availability
The Canon PowerShot G5 X and G9 X is now available in Malaysia at the following recommended retail price:
1. Canon PowerShot G5 X – RM3,199 (inclusive of 6% GST)
2. Canon PowerShot G9 X – RM1,999 (inclusive of 6% GST)
Product Specifications
PowerShot G5 X
Dimensions:                                      Approx. 112.4 x 76.4 x 44.2mm
Weight:                                               Approx. 377g
Lens:                                                    4.2x optical zoom IS
Focal length: 2                                  24-100mm (35mm equivalent)
Aperture:                                            f/1.8-f/2.8
Image sensor:                                   20.2 mega-pixel 1-inch type CMOS sensor
Imaging processor:                          DIGIC 6
Maximum video quality:                 Full HD 24p/25p/30p/50p/60p
EVF:                                                     0.39-inch approx. 2.36 million dots
LCD:                                                     3" (approx. 1.04 million dots) vari-angle touch panel
Connectivity:                                     Wi-Fi, NFC
Battery type:                                      NB-13L

PowerShot G9 X
Dimensions:                                      Approx. 98.0 x 57.9 x 30.8mm
Weight:                                               Approx. 209g
Lens:                                                    3x optical zoom IS
Focal length:                                      28 – 84mm (35mm equivalent)
Aperture:                                            f/2.0-f/4.9
Image sensor:                                   20.2 mega-pixel 1-inch type CMOS sensor
Imaging processor:                          DIGIC 6
Maximum video quality:                Full HD 24p/25p/30p/50p/60p
LCD:                                                    3" (approx. 1.04 million dots)
Connectivity:                                     Wi-Fi, NFC
Battery type:                                      NB-13L Photo Journalist
Gadgets, Photography, Automobile, Lifestyle