2015 Chevrolet Colorado Sport & Cruze Sport officially revealed
Kuala Lumpur (24 November 2015) — NAZA Quest Sdn Bhd, official distributor of Chevrolet cars in Malaysia, recently launched the Chevrolet Colorado Sport and Cruze Sport variants and both models are now open for booking.
The Chevrolet Colorado Sport is based on the Colorado LTZ Muscle which boasts a 2.8L four-cylinder DOHC Duramax diesel engine that delivers 200 PS at 3600 rpm and a best in class 500 Nm of torque at 2000 rpm, making the Colorado Sport the most powerful in its segment.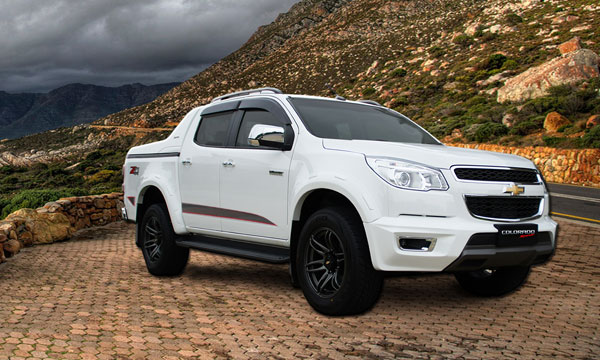 The updated Colorado Sport edition comes with a rugged and aerodynamic styling which includes stylish front bumper guard, side fender, door visor, rear roll bar, and 18 inch alloy wheels. The interior oozes class with premium full leather seats and leather door trims and reverse camera too.  The new variant offers superior handling with fully adjustable suspension.  The sports suspension improves ride comfort and on-road handling while the lowered height adds to the overall aggressive look.
The Colorado Sport's standard equipment and accessories includes: Duramax engine, electronic 4WD shift switch, auto climate control, Chevrolet Mylink, projector headlamp,  frameless windshield wiper, LED taillights, power drive lock engagement, 6-way power drive seat adjustable, semi bucket leather seat, traction control, cruise control, multifunctioning steering, Electric Stability Program (ESP), anti-lock braking system, Hill Descent Control System (HDCS), Hill Start Assist (HAS), Chevrolet StabilitiTrak, 6-speed auto transmission with shifter knob, Electronic Brake-Force Distribution (EBD), Cornering Brake Control (CBC), Hydraulic Brake Assist (HBA) and Panic Brake Assist (PBA). In addition, the Chevrolet Colorado Sport has been awarded with the 5 star ASEAN NCAP safety rating.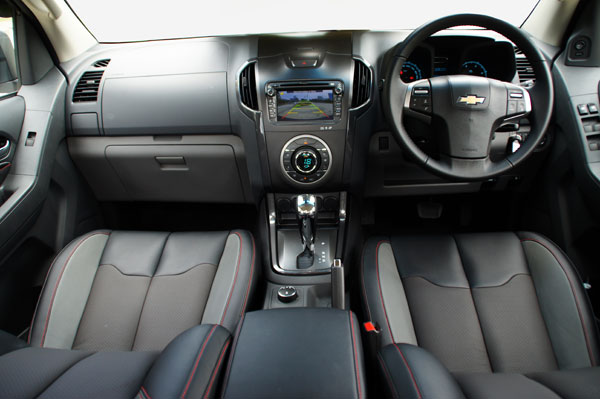 The ultimate 4 X 4 pick-up truck Chevrolet Colorado Sport is priced at RM138,967 on-the-road, inclusive of insurance and road tax. It comes with a warranty package of 3 years or 100,000km (whichever comes first).
The Chevrolet Cruze Sport flashes a new stylish and sleek design that has new front fascia, aerodynamic design body kit, added door visor and alloy light weight wheels. The Cruze Sport interior includes premium leather seats, LED door still plate and added foot rest. The new Cruze offers better performance via throttle alignment for quicker and more responsive throttle response and improved air filter with stainless steel air filter.
The Cruze Sport offers EURO tuned ride and handling that provides a strong sense of stability and road holding solidity for greater driving confidence and enjoyment. The Cruze Sport also boasts enhanced body frame structural strength to reduce the risk of injuries from collision. Electronic Stability Control (ESC) provides directional control in difficult and emergency driving situations and Electronic Brake Force Distribution (EBD) controls the brake pressure on all 4 wheels to maintain balance and stability of the vehicle.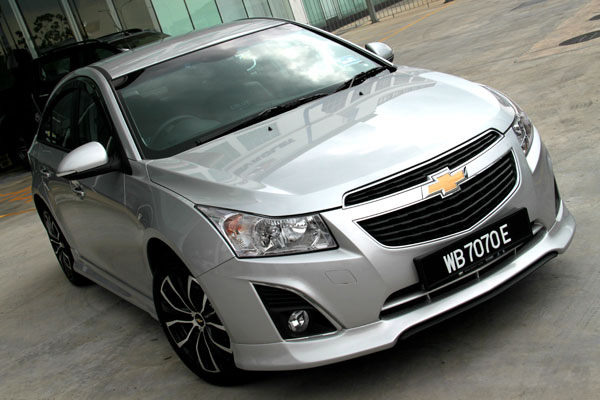 The new Cruze edition comes with multi information display with personalised setting – conveniently displayed contacts, music, provides connectivity for Bluetooth and USB applications. It also utilises advanced technology with its remote keyless entry which allows access and secure the vehicle without touching a key and Passive Entry Push Start (PEPS) that makes for greater convenience.
Under the bonnet, the Cruze Sport is powered by the 1.8L Ecotec DCVCP – a powerful and efficient engine of 140 PS and 167 Nm of torque with double continuous variable cam phasing technology for smooth and efficient driving experience plus improved fuel optimization.
Comfort and safety the hallmarks of Chevrolet are displayed in the Cruze Sport 's Triple ISOFIX points – simple and direct connection for child car seats to vehicle's ISOFIX points. Low noise, vibration and harshness (NVH) helps reduces noise, vibration and harshness for greater driving comfort. The dual zone cockpit is designed for optimal comfort for both driver and passengers through efficient space optimization.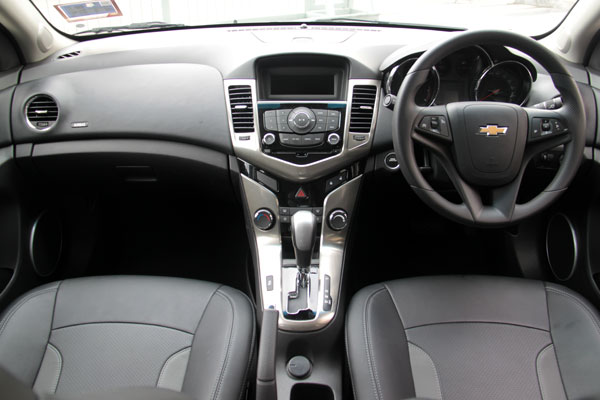 The Chevrolet Cruze Sport is priced at RM122,868 on-the-road, inclusive of insurance and road tax. It comes with a warranty package of 5 years or 200,000km (whichever comes first).
As an added incentive, Chevrolet the iconic brand that is well known worldwide for its unique 'Chevy Bowtie' logo is offering cash rebates of RM12,500 for Cruze Sport and RM6,000 for Colorado Sport . The cash rebate campaign ends while stocks last. Both Colorado and Cruze Sport editions will be showcased to the public at the upcoming One Utama Auto Fair, Highstreet Zone from 2nd to 6th December 2015.
Chevrolet is the official sponsor of the legendary football club, Manchester United, which sees the iconic 'Chevy Bowtie' logo on the club jerseys starting in the 2014/2015 season.  In conjunction with the partnership with Manchester United,   Chevrolet in Malaysia is offering customers who register any model from now to December 10, 2015, a chance to participate in the 'Manchester United For Live' contest.
The Grand Prize is a 2 VIP Hospitality match tickets to watch the Manchester United vs. Chelsea game at Old Trafford on December 28, 2015.  The package also includes 2 air flight tickets and 5 days/4 nights' hotel accommodation.
"The introduction of the Chevrolet Colorado Sport and Chevrolet Cruze Sport adds a fresh new styling and performance twist to the models. The new sport models offer customers a distinctive ownership experience and styling option. As an added incentive, we are offering enticing cash rebates and a chance to watch the Manchester United vs. Chelsea game live in Old Trafford for those who purchase the cars," said Ms. Thoo Ai Wuen, Vice President 1 of NAZA Quest Sdn Bhd.
 "The Chevrolet brand is recognized worldwide for its safety and reliability – qualities every car owner appreciates. Our entire Chevrolet range features a winning combination of exceptional safety, practical style and function. There is really no greater time to own a Chevrolet," added Ms. Thoo.
 For more information on the Chevrolet, call 1-800-2-CHEVY (24389) or visit www.chevrolet.com.my.