ONE Championship forges partnership with Alienware for ONE: TIGERS OF ASIA 2015
Kuala Lumpur (1 October 2015) — Asia's largest and most exciting Mixed Martial Arts (MMA) organization ONE Championship™ (ONE) has partnered with Alienware, Dell's premier high-performance gaming brand. With a shared focus on providing entertainment excellence, ONE Championship™ and Alienware will join forces to bring an unrivalled sports entertainment experience to fans in Malaysia, with ONE: TIGERS OF ASIA taking place in Kuala Lumpur on 9 October.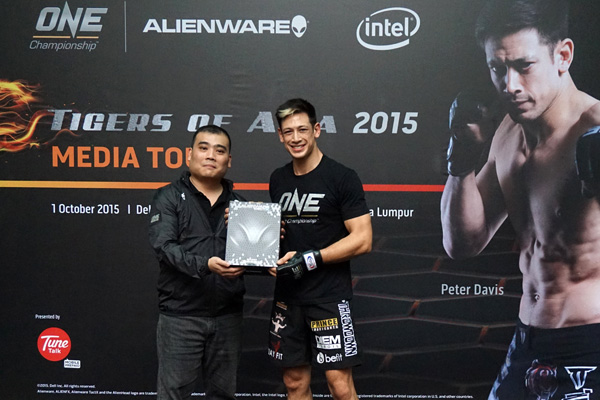 David Ho, national sales manager, Consumer Business, Dell Malaysia, said, "The Alienware brand has long been an industry leader and no stranger to the art of entertaining consumers in Malaysia and worldwide, producing high-performance precision gaming systems that combine innovative engineering and state-of-the-art components. Our partnership with ONE Championship takes MMA and the Alienware brand to a whole new level, bringing sports entertainment to a huge international audience."
CEO of ONE Championship Victor Cui stated, "We are beyond thrilled to partner with Alienware in Malaysia as we are a perfect match with both brands encouraging people to embrace challenges, persevere, and push limits. Alienware provides the best e-Sports entertainment for the public, while ONE brings the best live sports entertainment to our audience. Together, we will be an explosive combo, bringing the best of the best sports entertainment to Kuala Lumpur and the world!"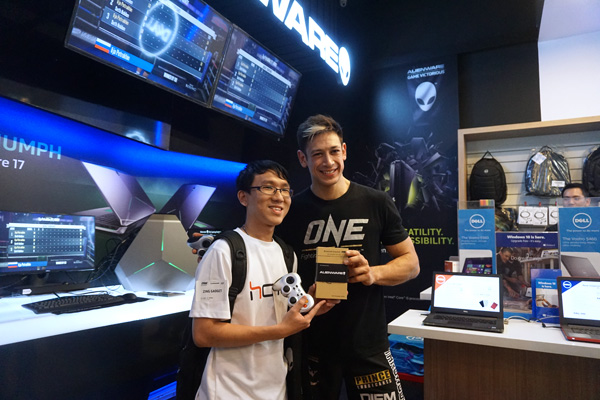 Alienware products are among the most powerful gaming laptops and desktops in the world, delivering an immersive gaming experience for all users, from casual gamers to enthusiast and hardcore gamers.