Malaysia hosts the first and only Reebok Les Mills ONE LIVE event in South East Asia
Kuala Lumpur (6 October 2015) — Global pioneers in group fitness, Reebok and Les Mills have created a series of one-day festivals that will see crowd of up to 6,000 people working out to pumping music and state of the art lighting at iconic venue – from Grand Palais in Paris to the Ziggo Dome in Amsterdam – across the world.
The Reebok Les Mills ONE LIVE tour kicked off in Glasgow, Scotland on the March 14 and has since made stops in Toronto, Chicago, Berlin, Shanghai, Melbourne, Paris, Barcelona and London.
On November 21, StarXpo Centre @ KWC Fashion Mall, Kuala Lumpur will join the list of global venues to have housed the event.
Les Mills Asia Pacific Sales and Marketing Director Matt Spandow said that the ONE LIVE events create opportunity for people to experience the benefits of group fitness in exciting and inspirational environment. This experience combines the best sound, lighting and Les Mills expert instruction to create exhilarating fitness experience like no other.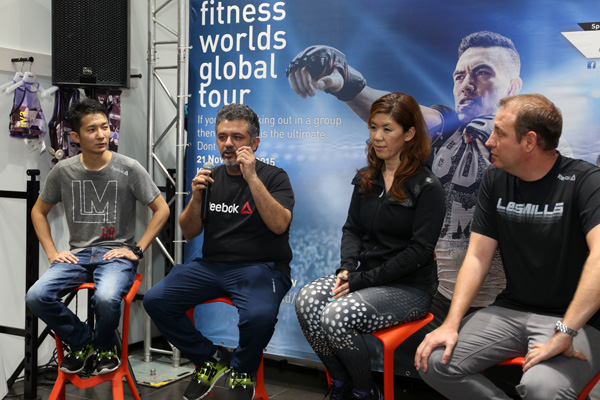 "We're turning up the volume on our group workouts, with the best in sound and lighting to get huge crowds motivated and moving as one. It is such an amazing feeling when you get thousands of people working out in unison. The energy is electric," he said.
Spandow said the mission for Les Mills is to create a fitter planet and the world tour is one way of reaching as many people as possible through the power of group exercise.
"Absolutely everyone is welcome to join in, so if you are keen to get a great workout in a party atmosphere then you must find your way to a ONE LIVE event in 2015," he added.
Reebok Malaysia/RSH Malaysia General Manager Manish Sapra said Malaysia fitness industry is a fast growing segment. As Malaysian consumers become more health and fitness conscious, they become increasingly discerning. This market segment actively seeks fitness experience that is different.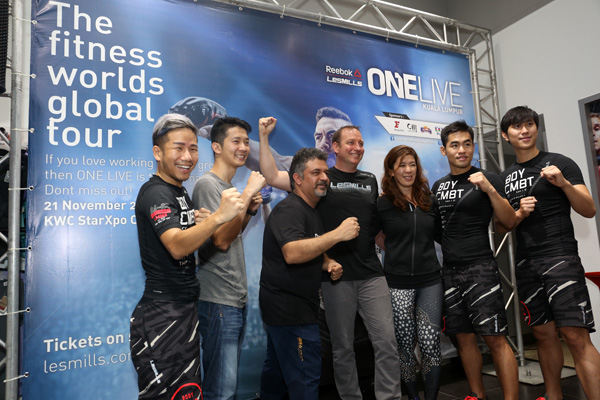 "The ONE LIVE tour is another example of Reebok and Les Mills challenging the status quo of fitness culture," he said adding that Malaysia is a location of choice because the country is equipped with cutting edge infrastructure and technological innovation to make this event happen.
On Reebok's partnership with Les Mills, Manish explained, "it was borne out of a mutual vision for changing the future of studio fitness through innovative programming and product.
"So, we're confident the ONE LIVE tour will motivate people, from all walks of life, to come and workout with us – it will be exhilarating, inspiring and definitely worth it!
"At Reebok, we believe the fitness can unlock one's true potential in so many ways, helping them to become better versions of themselves. Reebok's new brand mark features three sides which represent the physical, mental and social changes that come through living a fitness lifestyle. We live and breathe it here and we believe that each person wanting to try can do it too".
For more information on confirmed ONE LIVE events and dates, please visit www.lesmills.com/onelive.