Innovating New Standards of Luxury
Kuala Lumpur (1 October 2015) — Dunlopillo is more than just sleep products. Through the years, the brand have given millions around the world and in Malaysia the peace of mind that their bedrooms are a personal haven for celebrating life's special moments. Today, with the launch of the Talasilver Wave series, they continue to fulfil this promise.
Dunlopillo brings the word 'luxury' to a new level with the launch of the new and lavish Talasilver Wave series – Infinite, Signature, Platinum, Zen & Premio at the grand ballroom of JW Marriot Hotel through the Royal Chamber experience.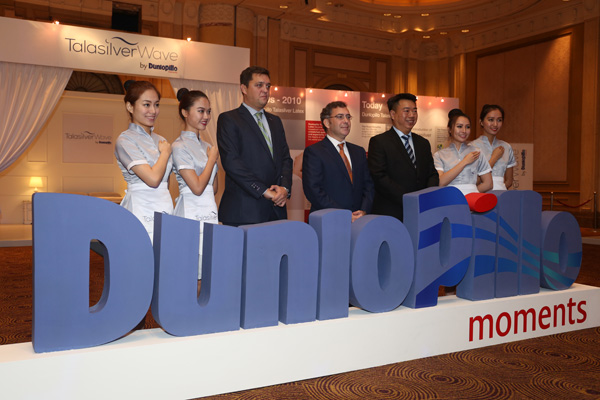 This marks Dunlopillo 86 years of innovation excellence in raising the bar for best-in-class comfort, contour support, quality and now new buying experience. "This new range is indeed a milestone for Dunlopillo as we continue to set a global benchmark offering Malaysians better sleep and more special moments to celebrate, said Mr. Ignacio Pastor Rios, Regional Marketing Director of Dunlopillo Holdings.
"The Royal Chamber was formed from a series of observations we had on our consumer – when they came to try our bed, they would lie on it for just a few seconds but because this is in full view of everyone else in the showroom they may be embarrassed to fully try out the mattress to their heart's content. With the enclosed chamber, our customers can now be guided into a state of relaxation, in their resting moments at home," he added.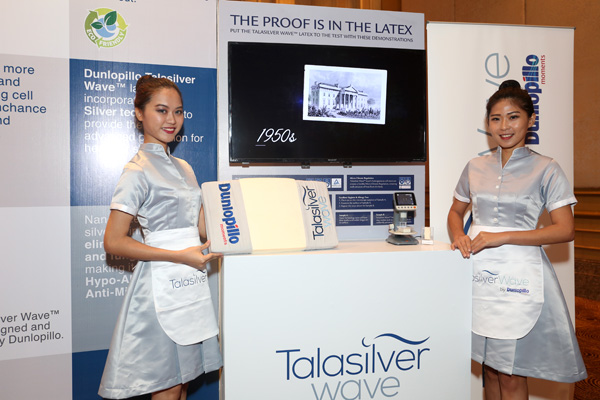 Driven by the strong set of brand values: customer passion, excellence, lifestyle innovation and pioneering, the collection present a new step forward in redefining the luxury mattress standards – by utilising a low energy consumption process to produce a more uniform latex structure, it is able to increase its durability (up to 5x stronger than others), and provide unparalleled support and pressure relief of contact points over the whole body. It have also increased the hypo-allergenic and microbial nature of the mattress with a proprietary Nanosilver layer that kills 99.9% of bacteria.
The new Talasilver Wave series is enhanced with 3 exclusive Dunlopillo innovations: Dynamic IPS System, DunlopTECH Shock Absorber System and Dunlopillo HexaGel. Dynamic IPS is a revolutionary pocketed Innerspring system utilizes specially designed automated technology that strategically position coils of varying height & along with the integration of Dunlopillo IPS Stabilizer ensuring maximum & unsurpassed comfort and support & versatility. DunlopTECH Shock Absorber System is an automated sleep enhancement technology that allows the springs to mold itself to the natural contours of your body more effectively & efficiently, assuring a healthier restful sleep with improved blood flow and reduced high pressure spikes caused by the motion of tossing & turning in sleep.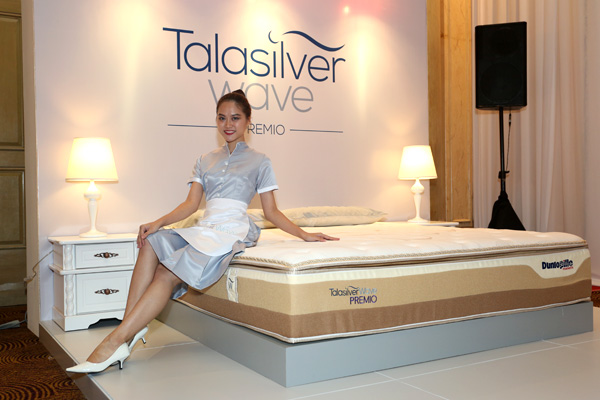 The Talasilver Wave Range will be available at Dunlopillo stores and authorized Dunlopillo retailer stores nationwide from mid-October. To find a store near you, please log on to www.dunlopilloworld.com. Photo Journalist
Gadgets, Photography, Automobile, Lifestyle