Huawei expands its Portfolio for the Malaysian Elite
Kuala Lumpur (27 October 2015) — Huawei Technologies Malaysia makes further headway into the premium market in Malaysia with the official launch of their latest flagship device, Huawei Mate S.
Huawei Mate S is designed for Malaysian buyers who appreciate the elements of style and design in their smartphones, together with feature-richness. With its cutting edge specifications, style, and simplicity, Huawei Mate S marks Huawei's growing commitment to create a premium look and feel in each of its devices.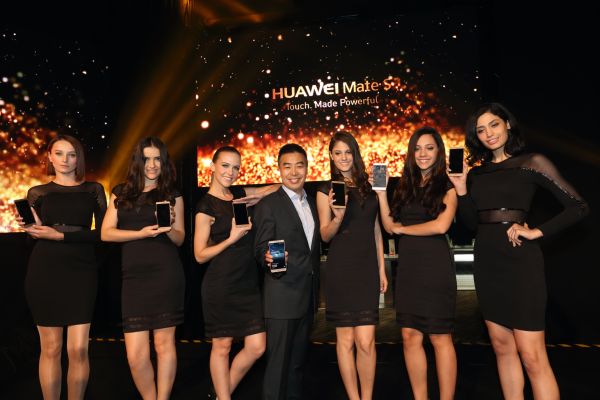 "At Huawei, we constantly have a hand on the pulse of consumers, always listening to their evolving digital lifestyle needs. It is because of this commitment that Huawei has come so far in both business performance and consumer loyalty. We are proud that our smartphone revenue grew by 87% in the first half of 2015 – it is a sign of the strength and performance of our devices. We're running a marathon as far as our consumer business is concerned, and we are in it for the long run," said Peter Tong, President of South Pacific Region, Huawei Consumer Business Group, Huawei Technologies Malaysia, when addressing the media at the official unveiling of Huawei Mate S this morning.
"In line with our continuous commitment to meet changing consumer needs, Huawei Mate S redefines design and experience, both inspired by human interaction through touch. It marks our commitment not only to the premium segment but also to cater to each individual category of consumers with devices with the most premium touch, feel, looks, and experience," he said.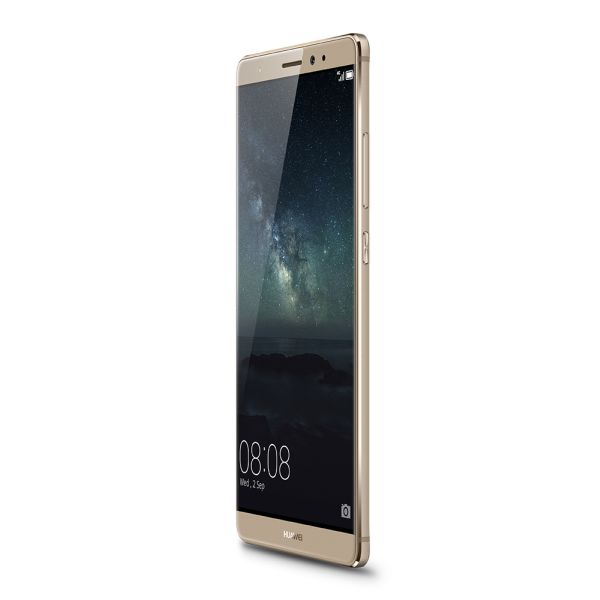 Exuding stylish simplicity with its refined slim full metal body finish and curved edges, Huawei Mate S embraces and enhances the lifestyle of busy, trendy jet-setters.
"Our Mate series has come a long way in its heritage of combining design and technology. It is a one-of-a-kind device engineered and designed to respond to real lifestyle needs." Peter explained.
Huawei Mate S is further personalized with the Fingerprint Sense 2.0, where touch technology is powered to do more than just unlocking the phone. The accurate self-learning function recognizes fingerprint forms that can be set for various functions. It allows users to quickly respond to important calls, tailored control notifications, and grab quick 'selfie' moments, all with a touch of a fingerprint.
At the same time, Fingerprint 2.0 technology enables the fastest way to unlock a smartphone with a fingerprint. It improves fingerprint recognition speeds by 100% with more accurate self-learning functions such as sliding to scroll through pictures, slide up and down to collapse or display the notification bar, double-tap to erase unread notifications and more. Through a long finger press, phone calls can be answered or switched to a hands free mode, as well as turning off the alarm clock.
The first to introduce Knuckle Sense technology worldwide, Huawei Mate S advances the technology with Knuckle Sense 2.0, which offers a smooth transition between applications using customized knuckle shortcuts on the Gorilla Glass 4 screen to complete different actions on the smartphone. For instance, any screen shot can be captured by circling the screen with a knuckle, obtain a full screen shot through double tapping, as well as ways capture partial and irregular screen shots; applications too can be opened using a knuckle to slide letters defined by the user. For instance, the letter "C" can be designated to turn on the camera. Double knuckle screen recording mode captures and records screen motion video and supports social media sharing.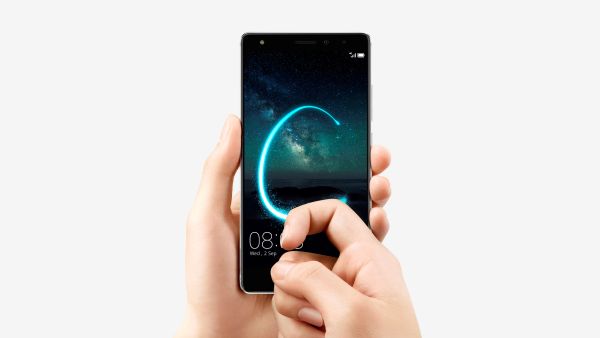 Further accessorizing the device with the convergence of technology and art, the Huawei Mate S comes with diamond cutting, CNC carving, nanotechnology, and a sapphire lens that is part of the phone's seamless metal body.
Huawei Mate S also has a powerful selfie feature that includes an eight mega pixel front camera with a soft, front light and a new algorithm for skin polishing. Users can now take a "natural selfie" through a fingerprint sensor at the back of the phone. The Huawei Mate S also comes with high specification professional camera capabilities for users to take pro-quality photos, one of the most essential demands from today's smartphone users. The camera is compatible with a manual adjustment of ISO, exposure compensation, exposure time, and more, thus bringing DSLR-capabilities to a smartphone. It is also compatible with different focus modes, as well as equipped with the grid function and flash-assisted focusing. The real-time black and white filter mode automatically takes classy photos through three varieties of black and white filters. The mode includes intensity adjustments that users can apply for their individual artistic expressions.
Huawei Mate S offers reliability and quality that today's consumers seek in their device purchase. It comes with Huawei's signature 2 years premium warranty, 1-1 exchange during first year of warranty period, free door-to-door repair pick-up and after service delivery, one year LCD crack warranty, priority service at any Huawei authorized service center. The first 3000 Mate S consumers in Malaysia will also receive a Mate S Bespoke Royal Selangor VIP Pewter Card, an exclusive offer in the South Pacific region.
The launch event also featured Huawei G8 and MediaPad M2. Speaking about the devices on show, Peter said, "Today's launch not only marks the availability of the much awaited launch of Huawei Mate S, it also showcases the completeness of our portfolio." Peter elaborated.
Huawei G8 features a sturdy, full metal body that is processed with ceramic sand blasting that gives a classy feel. The 5.5-inch Full-HD display creates a natural colour effect with sharper reds and greens. The 2.5-D curved edges create a 3D-like visual that provides enhanced, life-like images that sharply enhances multimedia viewing experience for users. Fitted in with 3,000mAh battery, the Huawei G8 is capable of full day usage.
The Huawei G8 is equipped with a 28mm wide-angle lens, anti-vibration, RGBW sensors and Huawei G8 Beautification technology, where it allows users to take clear and vivid pictures even in inconsistent lighting conditions. With personalized filters and high-motion flashlight, smartphone is perfect for selfie lovers. Similar to Huawei Mate S, the Huawei G8 also incorporates Fingerprint 2.0 technology.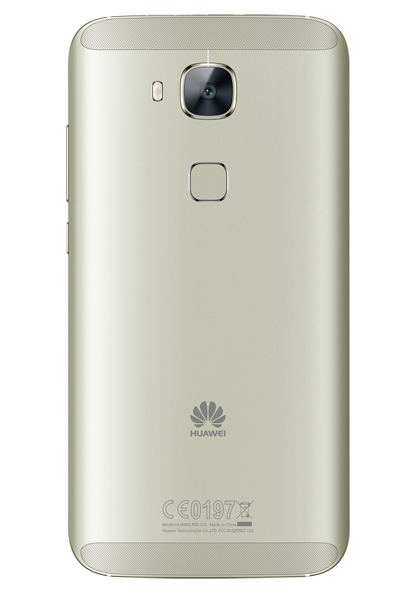 At the same time, Huawei MediaPad M2 8.0 offers a seamless audio experience paired with stunning visuals. Designed with a best-in-class audio, the device has dual stereo speakers and a PA power amplifier that creates clear tones with amplified volume, producing a balanced audio system that further enhances users' entertainment experience. Huawei MediaPad M2 8.0 utilizes Clari-Fi® music restoration technology by Harman Kardon along with Super Wide Sound 2.0 (SWS 2.0) that projects 180-degrees surround sound effect for a music quality with low distortion rate that allows users to listen to their favourite tunes with a lot more accuracy and sharpness. Complete with Huawei's ClariVu® technology and 8-inch FHD IPS touchscreen, the device adjusts its display functions according to its environment, providing users ease of use and amazing visuals.
Inspired by the theme of classical music, Huawei MediaPad M2 8.0 has a metal body and a sleek metallic texture that allows user-friendly grip. The parallel design of the stereo with dual speakers facilitates a harmonious acoustic enhancing feature that makes it an ideal home theatre on-the-go.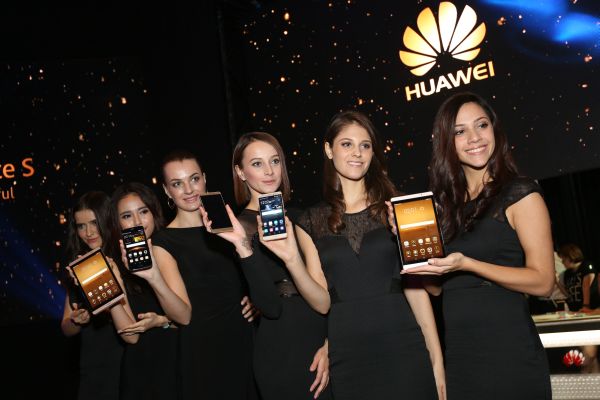 Huawei Mate S and G8 are available at all Huawei authorized stores nationwide from today. Huawei Mediapad M2 8.0 will be available from late November 2015. Devices introduced today will be retailed at the following prices:
Huawei Mate S (in Prestige Gold) – RM 2,698.00
Huawei G8 (in Space Grey & Mystic Champagne) – RM 1,499.00
Huawei MediaPad M2 8.0 (in Champagne Gold) – RM 1,499.00
For more information on Huawei Malaysia and Huawei Mate S, visit www.facebook.com/HuaweiDeviceMY.
---